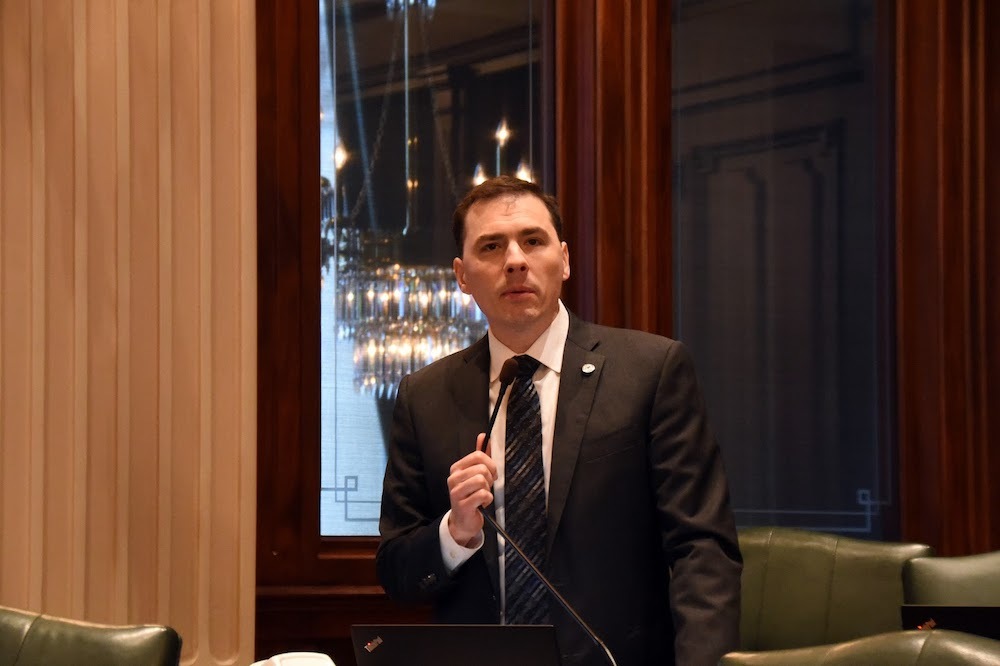 Illinois state Rep. Tom Morrison (R-Palatine)
Veteran Illinois House Rep. Tom Morrison (R-Palatine) wonders when lawmakers in Springfield will get smart about attracting and maintaining business growth rather than stifling it with high taxes and restrictive regulations.
"I think it's critical that we have a sunset provision on both new and old regulations in this state so that we can assure that those regulations are necessary and not just there to be overly restrictive for businesses," Morrison told the North Cook News. "There seems to be a correlation between high-population states and the number of regulations, but I think the legislature and the governor should look at the effect all this is having on our state because if a business finds a region too restrictive, they can locate themselves in another nearby state and still enjoy the benefits of operating in the Midwest and a central location without the burdens and red tape."
A new George Mason University survey finds that Illinois now ranks as the third most heavily regulated state in the country with some 259,832 total restrictions, behind only California and New York. GMU researchers confirmed nearly 35,000 regulations in the chemical manufacturing and food sectors alone, disillusioning Illinois business owners and alienating prospective out-of-state businesses. A separate 2018 study gave the state a failing grade for its to tax, labor and licensure policies, determining it to be the least business-friendly state in the U.S.
Morrison gives an example from his own 54th District of how some of the regulations clearly need to be revisited to determine their usefulness.
"There was a daycare center in my district and the state required the facility to have a record player on site, with the idea being that children can benefit from music and other auditory stimulations," he said. "The point is the provision specifically called for a record player, not a CD player or anything else like that but something no one has probably seen in years. I think about all the industries we have in Illinois, and I'm sure there are other examples of things like this all through the economy. I think it would be a tremendous burden to lift off of businesses if we did away with all the overregulation. Of course, there have to be some sensible regulations but without diligent review certain things stay there and just hamstring our economy."