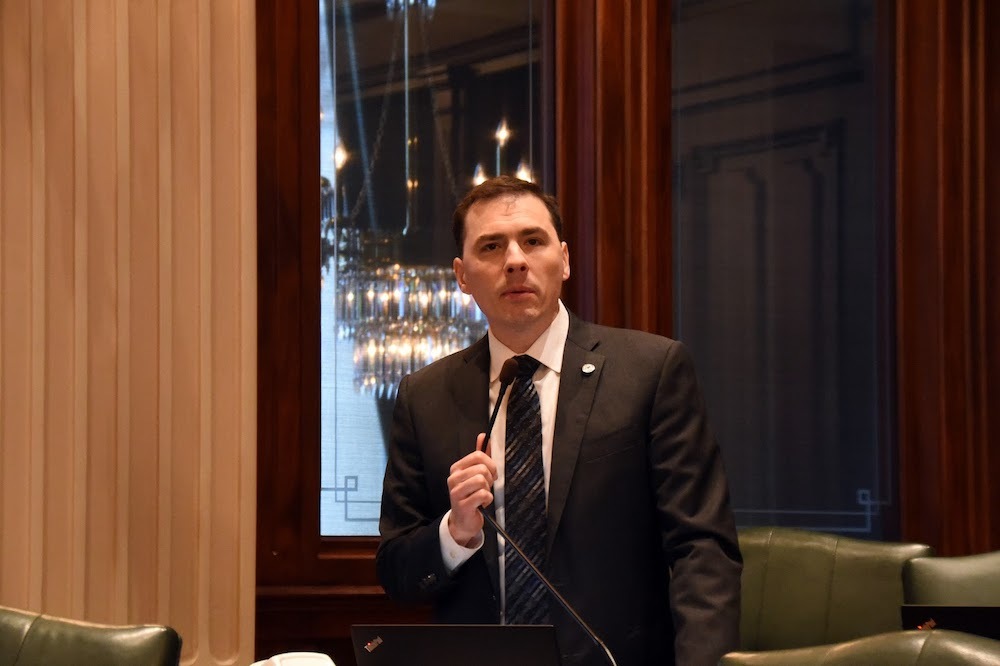 Illinois state Rep. Tom Morrison (R-Palatine)
Illinois House Rep. Tom Morrison (R-Palatine) is hoping the flood of federal corruption probes now gripping Springfield brings about a period of soul-searching among the state's voters.
"Of all the state and local officials now in the news for being either accused or indicted for wrongdoing, the overwhelming majority of them are on the Democratic ticket," Morrison told the North Cook News. "And so, the question becomes what are voters going to do about it? They have to ask themselves are they going to continue to reward these individuals and this organization with their vote?"
A new Harvard University Center for Ethics survey now ranks Illinois as the second most corrupt state in the nation, and Chicago as the country's most corrupt city. And the state's losses have been more than just its image, with Illinois Policy Institute estimating that nearly $10 billion in economic activity has been lost since the start of the millennium as a result of all the corruption.

Illinois House Speaker Mike Madigan (D-Chicago)
In the last 10 months alone, taxpayers have had to endure the spectacle of seeing a veteran state representative arrested on federal bribery charges, the home and offices of a longtime state senator raided in connection with an ongoing kickback scheme, and at least three political insiders with connections to longtime House Speaker Mike Madigan (D-Chicago) targeted by federal agents as part of a widening corruption probe.
Morrison said the tone starts with Madigan, arguably the state's most powerful lawmaker.
"I know that Speaker Madigan rewards those who play along and punishes those who shine a light or offer any resistance," he said. "[Former state representative in the 58th District] Scott Drury talked about his attempts to bring common-sense ethics legislation as a Democrat and how Madigan blocked it and then undermined his candidacy. He's a Democrat trying to do what's right and finding resistance and ultimately elimination from elected office."