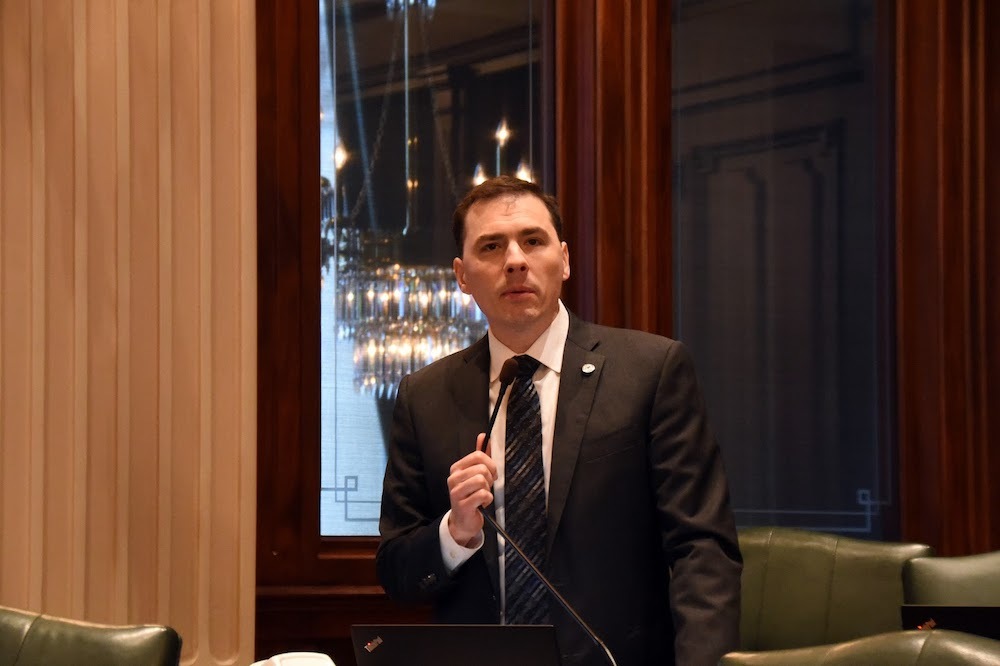 Rep. Tom Morrison
In some ways, Illinois state Rep. Tom Morrison (R-Palatine) thinks the state has become its own worst enemy when it comes to making itself a viable option to businesses thinking of expansion.
"Illinois policies that drive businesses to expand in or re-locate to other states have a terribly detrimental effect on poor families," Morrison told the North Cook News. "Not only does it put more people in a position of dependence on local and state government assistance, which has limited resources, the loss of private capital also dries up resources to the non-profit charities that offer a helping hand to individuals and families."
All of it leaves Morrison not too surprised by the findings in a recent Illinois Policy Institute report that concludes Illinois now tops all neighboring states in the number of residents receiving Supplemental Nutritional Assistance Program benefits, or food stamps.
According to IPI, since the last recession, Illinois, at 13.63 percent, has the highest percentage of residents receiving SNAP benefits and trails only Pennsylvania (13.64) by a fraction for highest percentage in the country. Over the last eight years, the number of individuals receiving food stamps in Illinois has soared by 2.3 percent, with the increase coming at the same time that Michigan, Indiana and Wisconsin have all experienced enrollment decreases and as Illinois has continued as just one of eight states still not requiring work requirements as a prerequisite to receiving the benefits.
"There are communities in Illinois that are doing well right now, but significant pockets that lag the rest of the national and regional economy," Morrison said. "The waiver Illinois pursued to allow able-bodied individuals to still receive food stamps without working or attending school is a band-aid rather than addressing the root problem for Illinois—that is that the high cost to operate a business in Illinois shrinks opportunities for those who need to work and support themselves and their families."