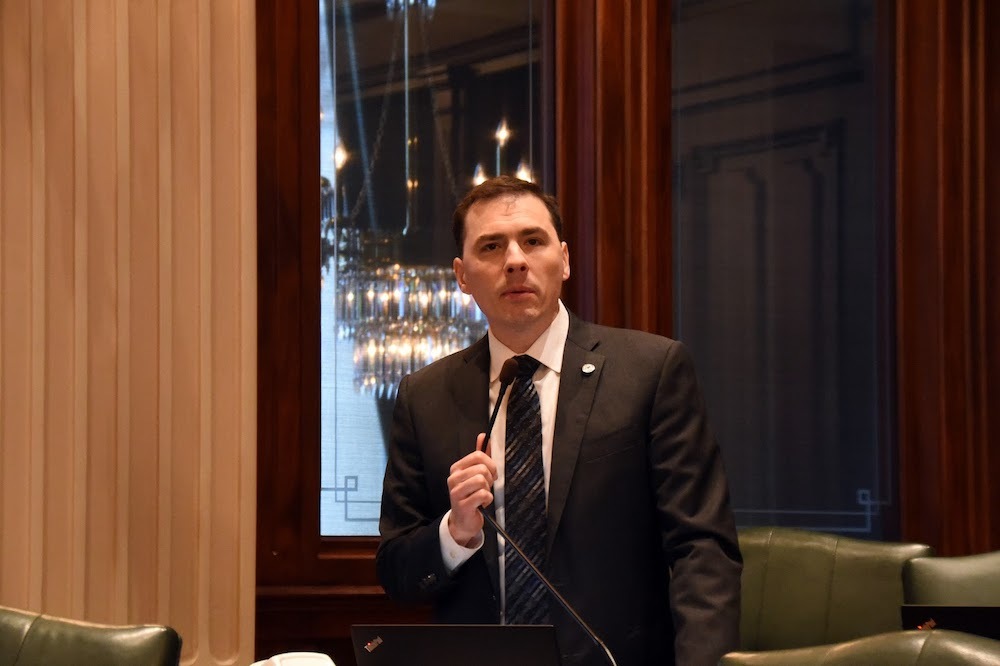 Rep. Tom Morrison (R-Palatine)
State Rep. Tom Morrison (R-Palatine) proudly looked on as Illinois House Republicans recently welcomed 40 female leaders from across the state to Springfield for special recognition.
"I think it's our party's sincere attempt to reach out to and listen to a broader demographic," Morrison told North Cook News.
At a special brunch gathering, the group of business owners, heads of nonprofit organizations and leaders in their communities went back and forth about the issues they see as being most pressing in their neighborhoods while offering members of the General Assembly their best advice about what kinds of policies would make life better for women across the state.
"Some of the things they had to say that jumped out to me were about some of the harmful things the state is doing in regards to taxes," Morrison added. "There was a concern about legalization of marijuana and what that will mean for finding drug-free workers. There was also concern expressed about the education system not adequately preparing employees."
The tribute also included the honorees taking part in the day's legislative session from the House Gallery, where the attendees were introduced and further recognized by House GOP Leader Jim Durkin. Finally, the group was feted with a tour of the State Capitol.
While recognizing the day as a positive step, Morrison insisted that things cannot end there, adding that he'll always do what he can to make sure women have a voice in Springfield.
"I keep an open ear and make myself accessible to my constituents, and from that I'm able to keep up with the issues that are most important to them," he said.