Mussman, 'ruling-class politicians in Springfield' failing Illinois, Bernas says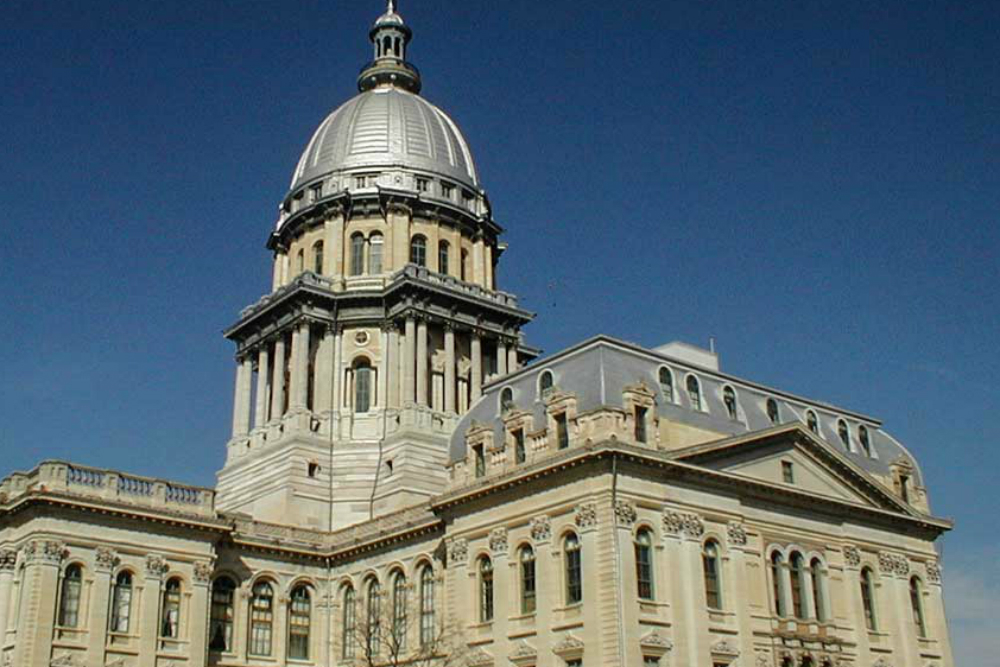 Jillian Bernas, the Schaumburg Republican challenging Rep. Michelle Mussman (D-Schaumburg) in November's general election, said Mussman has been complicit in the Springfield machinations that have left Illinois ranked among the worst states in the nation in which to do business.
"The fact Illinois ranks 48 out of 50 states in worst business climate for the past four years demonstrates that Michelle Mussman and the ruling-class politicians in Springfield have been failing Illinois," Bernas told North Cook News. "More specifically, the burdensome regulations, high taxes and steep compliance costs coming out of the General Assembly are making business very unattractive and uncompetitive for Illinois, which hurts our families and hurts job-seekers. This is why Illinois has lost more than 700,000 residents over the last 10 years."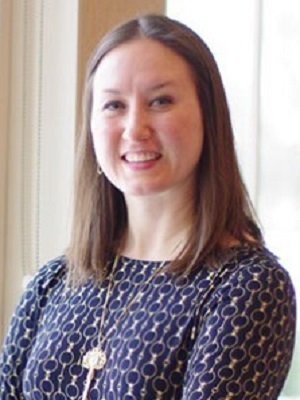 Jillian Rose Bernas, Republican candidate for the 56th state House District
That reflects poorly on the so-called leadership in Springfield, Bernas said.
"Ruling-class politicians are only interested in their core special interest groups and donors and their harmful actions are hurting the rest of Illinois," Bernas said. "Putting their self-interests first is coming at the expense of growth, wealth and keeping families together throughout this state."
Bernas, an international relations manager fresh from her win during the GOP primary in March when she garnered 59 percent of the vote over her Republican challenger Charlotte Kegarise, is facing off for a second time against Mussman in the 56th House District. Bernas took 44.7 percent of the vote in her loss to Mussman in the 2016 race for that seat.
The 56th House District includes Schaumburg, Hanover Park, Roselle and Elk Grove Village.
Bernas' most recent comments to the North Cook News came a few weeks after Illinois once again ranked 48th of the 50 states as the worst place in the United States in Chief Executive magazine's annual Best and Worst States for Business released May 3. Illinois ranked behind No. 47 New Jersey, No. 46 Connecticut and No. 45 Massachusetts, and ahead of No. 50 California and No. 49 New York.
The best states in which to do business in the nation, according to Chief Executive magazine's latest poll, are No. 1 Texas, No. 2 Florida, a tie for No. 3 between North Carolina and South Carolina, and No. 5 Indiana.
"Seem familiar?" Chief Executive's Dale Buss wrote in an article released with this year's poll. "That's because those are the exact same positions each of these states has occupied in each of the last four years in our annual poll of CEOs about business climates."
The poll's dismal results are a clarion call for change, Bernas said.
"It is clear that we need to elect new leaders to Springfield to get our fiscal house in order and provide certainty so that business owners can do the work of creating jobs," she said.
Uncertainty is the most harmful thing businesses face in Illinois, Bernas said.
"Illinois' growing debt liabilities make businesses reluctant to expand and invest in Illinois because they don't know what to expect further down the road," she said.
"Will taxes go way up? Will more aggressive regulations be coming out of Springfield? Will there be more compliance costs dealing with all the various government entities, taxing bodies, licensing, permits, labor, etc., that delays opening for business even longer? Employers and business owners just don't know what they're getting if they're opening up shop in Illinois – and that falls squarely on our lawmakers in Springfield."
Change will require reform, Bernas said.
"I want to get to Springfield to support the necessary reforms so that business can flourish, she said.
"I will work hard to lower taxes by repealing the 32 percent increase on income tax and capping property taxes. I also want to work on reforms that address burdensome regulations and streamline the compliance process. Those are the three biggest things we could do to attract businesses, jobs and stability for Illinois in addition to providing certainty over the future of our state."
Want to get notified whenever we write about any of these organizations ?
Next time we write about any of these organizations, we'll email you a link to the story. You may edit your settings or unsubscribe at any time.
Sign-up for Alerts
Organizations in this Story
Friends of Jillian Bernas • Friends of Jillian Rose Bernas • Illinois Representative Michelle Mussman (D-56th) • Illinois' 56th State House District • Jillian Bernas for State Representative
More News