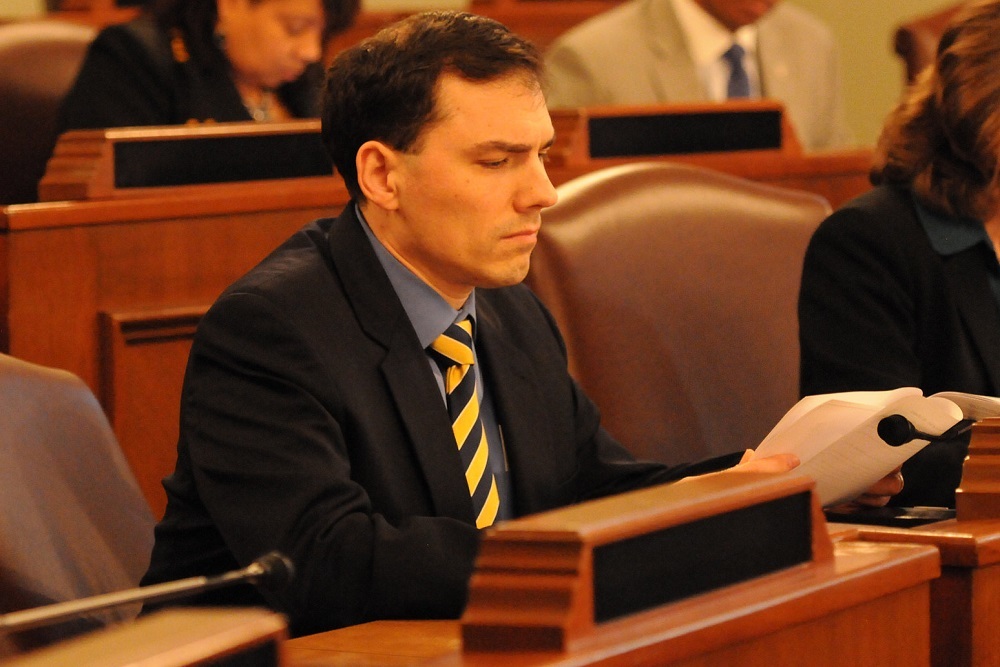 Illinois state Rep. Tom Morrison (R- Palatine) | morrison4staterep.com
Illinois state Rep. Tom Morrison (R-Palatine) is more convinced than ever that the long reign of House Speaker Mike Madigan (D-Chicago) should come to its end.
"The [Mike] McClain email is an example of the win-at-all-costs mentality of some of the most powerful Democratic Party officials and lobbyists," Morrison told the North Cook News. "They parlay their positions to benefit themselves and those allied with them."
Several media outlets have reported that Madigan's longtime associate Mike McClain, a former lobbyist, is now under heavy scrutiny for an email he sent in 2012 that refers to a possible rape cover-up and ghost-payrolling scheme, both involving state workers. The latest scandal to roil Springfield has many asking what Madigan, the longest serving lawmaker in state government, knew and when he knew it.

Illinois House Speaker Mike Madigan (D-Chicago)
Morrison says this latest episode merely speaks to the rotten culture that has infiltrated state government throughout Madigan's decades at the helm.
"There is greater light being shined on the alleged criminal, immoral and unethical behavior that has long infested Cook County and the state of Illinois," Morrison said. "Those who have led and engaged in it must be rooted out and brought to justice."
Now in his ninth year of serving the 54th District, Morrison is adamant that voters must play a vital role in bringing about much-needed change.
"Voters and taxpayers must remember that elections, especially lesser-covered local and state ones, have serious consequences," Morrison said.
Meanwhile, Madigan recently claimed to know nothing about the "incident" referred to in McClain's email as "the rape in Champaign."
"These are extremely serious and troubling allegations," Madigan was quoted as saying in the Chicago Sun-Times. "I had no knowledge of the incident referenced in the story and only learned of this today."