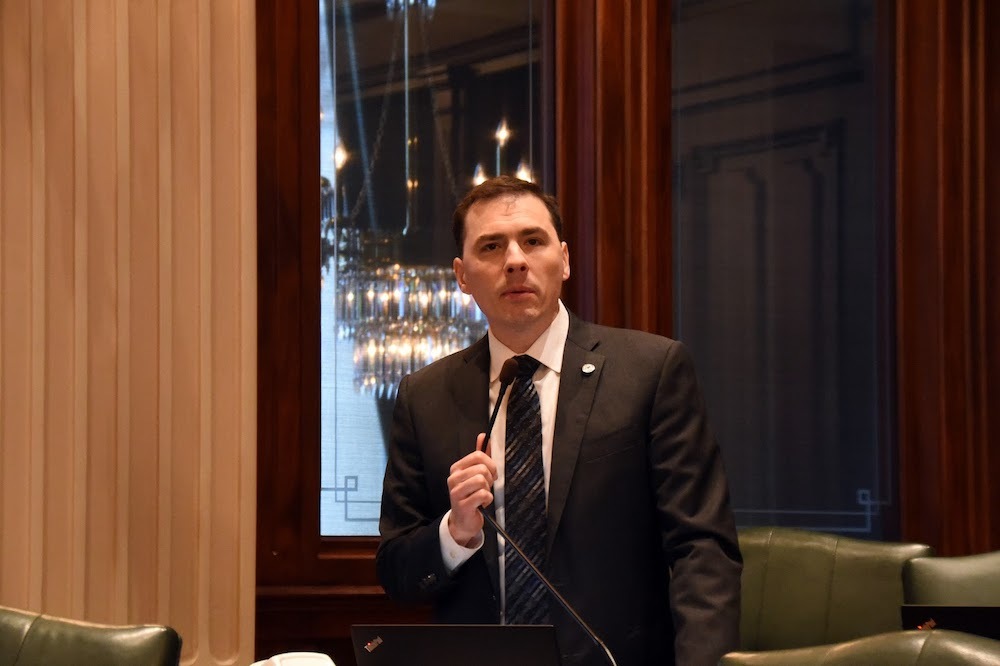 Illinois state Rep. Tom Morrison (R-Palatine)
Veteran state Rep. Tom Morrison (R-Palatine) is among a group of Illinois lawmakers calling for an end to the era of House Speaker Mike Madigan (D-Chicago).
Morrison recently joined fellow GOP Reps. Mark Batinick (R-Plainfield), Randy Frese (R-Paloma) and Margo McDermed (R-Mokena) in their demand for sweeping changes in Springfield that would include resignations from Madigan as well as Illinois Auditor General Frank Mautino (D-Spring Valley). The longest-serving House Speaker in state history, Madigan has come under increased scrutiny as a series of federal corruption probes have unfolded under his watch and led to the abrupt resignations of at least two sitting lawmakers over the last several weeks.
Meanwhile, an Illinois Appellate Court has rendered a verdict stating that Mautino violated protocols by accepting various campaign donations.

Illinois House Speaker Mike Madigan (D-Chicago)
"The condition of state and local government finances are one of the most critical issues facing the state of Illinois and its thousands of local units of government," Morrison said in a press release. "That's why the Illinois Constitution provides for the position of Auditor General, who oversees state agency spending and grants, and helps ensure compliance with state and federal laws. Illinois residents deserve a genuine and competent watchdog over state finances, an individual beyond reproach. Sadly, this is Illinois, and our current Auditor General remains under a cloud of scandal."