Community Consolidated School District 59 issued the following announcement on Nov. 25.
The halls of the Early Learning Center have been filled with celebration as the Thanksgiving holiday approaches. That is largely thanks to ELC teacher Claudia Apiquian and the school's Universal Leadership Team, which has turned the idea of one teacher into a five-day event for the entire building.
Mrs. Apiquian first got her students and fellow staff members involved in her "Friendsgiving" feast in 2017. It began by joining the classroom next to hers as a method for ELC students to get to know each other in a new way around the holiday. Each class cooked different dishes for a combined meal that took place in the hallways, complete with an invitation to parents and small performance by the students.
The following year, two more classrooms were invited. Now, that idea has spread to the rest of the ELC.
"Parents of returning students asked about it at the beginning of the year and that was enough to get me to keep this tradition going," said Apiquian.
The ELC Universal Leadership Team dedicated all of last week to the notion of "Friendsgiving", with daily opportunities for students to meet and eat together with their parents and teachers. Students got to pick their own food to bring for the group and design tablecloths and centerpieces to show at the feasts.
It serves as a reminder of how staff continuously look for ways to strengthen school communities and how students embrace those opportunities with enthusiasm.
"From its inception as a fun way to build community between a few classrooms, to now a schoolwide event, our 'Friendsgiving' is a celebration of our students, their families, and staff," said Michele Ramsey, ELC Principal. "It brings us all together to break bread and build our relationships in positive, meaningful ways."
Original source can be found here.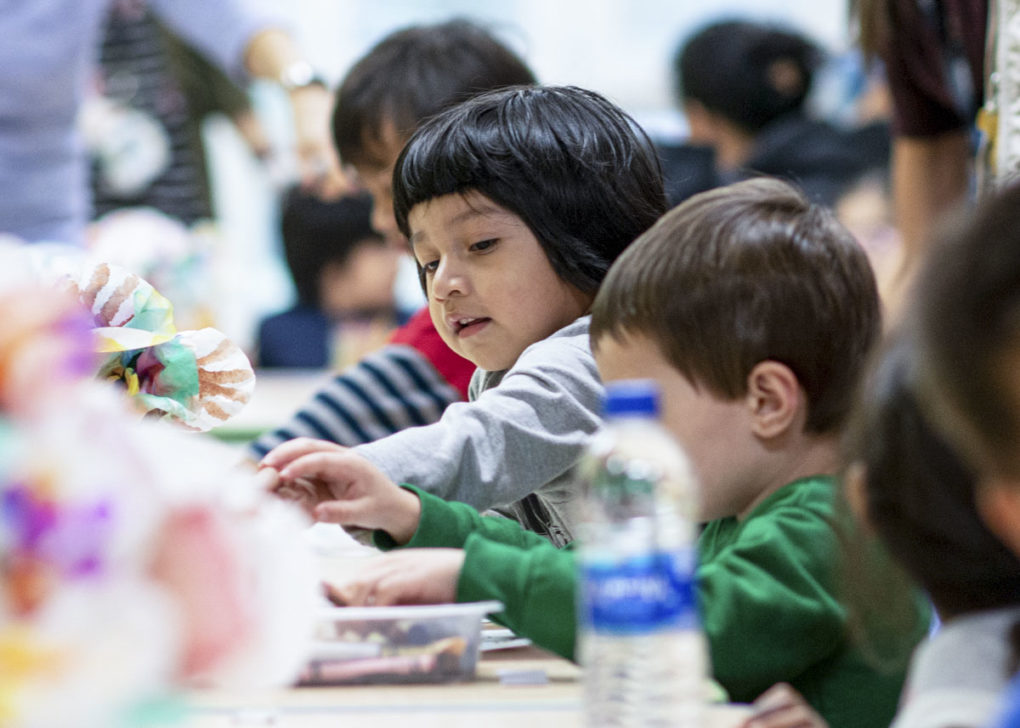 Source: Community Consolidated School District 59