Shutterstock
Skokie Park District issued the following announcement on Nov. 20.
Broadway World Chicago recently nominated two of Devonshire Playhouse's own for their work in 'Pippin' in November 2018. They are:
Matt Salvo – Best Musical Direction in a Non-Equity Production
Victor M. Lopez III – Best Musical Performer in a Non-Equity Production
Also, a shout out to Devonshire Playhouse alumni receiving nominations in productions outside of Devonshire Playhouse. They include: Richard Neumann – Sound Design; Samantha Sieghart –Choreography; Sarah Klein, Nicholia Q. Aguirre, Liz Yerkovich & Allison Fradkin – Best Performer in a Play; and Sarah Sapperstein, Korey White, Chris Johnson, & Brian Herrle – Best Performer in a Musical.
Last year's regional productions and touring shows throughout Chicagoland have been honored. Voting is now open through December 31. Winners will be announced in January.
Congratulations to the great performers and production crews at the Devonshire Playhouse and all those that have been honored with these nominations.
Original source can be found here.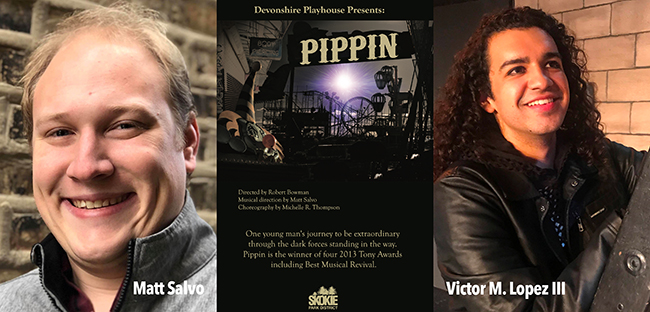 Source: Skokie Park District