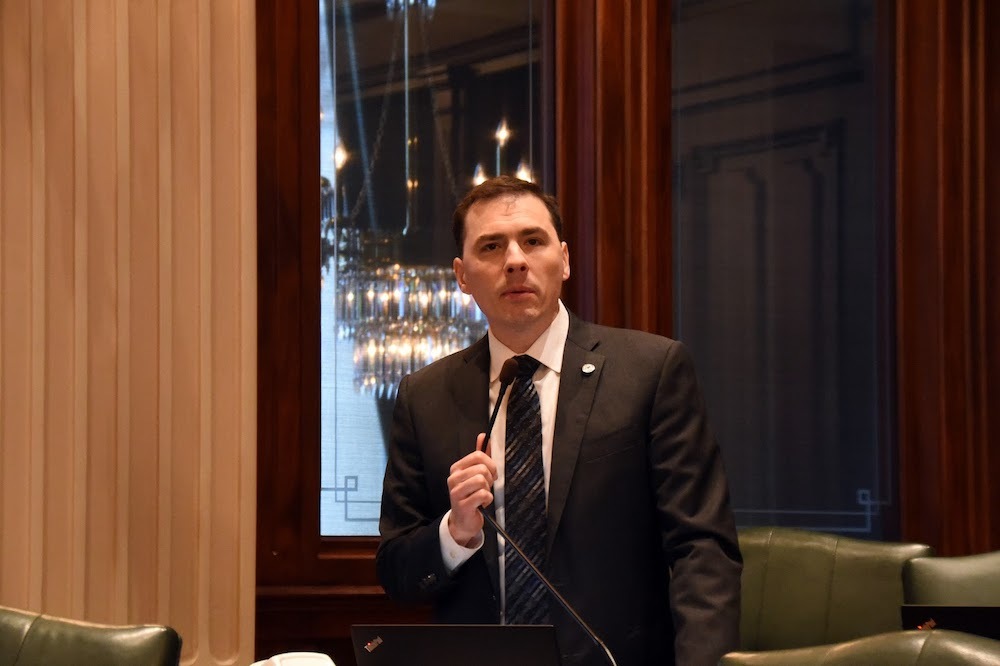 Rep. Tom Morrison
Veteran Illinois state Rep. Tom Morrison (R-Palatine) isn't wasting another minute in his push to bring ethics reform to Springfield.
Morrison is part of a growing pact of GOP lawmakers demanding tougher oversight, with the group pushing a package of five reform bills they hope will quickly make their way through the legislature.
The group's actions come in the wake of a number of federal corruption probes now playing out across the state where various state lawmakers find themselves at the center of the investigations.
Already this month, longtime state Rep. Luis Arroyo (D-Chicago) was forced to step down from his 3rd District office after being nabbed on bribery charges that include allegations he tried to pay off a sitting state senator in exchange for support on a state gambling bill.
Around that same time, veteran state Sen. Martin Sandoval was pressured into ceding some of his power amid allegations he used his then-post as chairman of the Senate Transportation Committee to orchestrate a shakedown scheme.
"These revelations of public corruption have not only affected our government but also all our residents," Morrison said in a Nov. 7 press release. "Illinois faces enormous challenges but adding corruption and ethical lapses is frustrating to constituents – and only gives them another reason to leave our state."
Among the bills being proposed by Morrison and company are House Bill 3947, which would ban members of the General Assembly, their spouses, and immediate live-in family members from performing paid lobbying work with local government units, and House Bill 3955, which would create mandatory and publicly available documentation of General Assembly communications with any state agency regarding contracts.
Morrison is also the chief co-sponsor of House Bill 361, which seeks to raise the fines for lawmakers found guilty of violating the legislator rules of conduct and favors the push to create a State Ethics Task Force to address corruption in Illinois government.
"Today we are focused on achieving a higher standard of ethics, so we can eliminate this sort of corruption that has become all too common for Illinois," Morrison said in the press release. "We can't change what has happened, but we can react quickly to make positive changes."