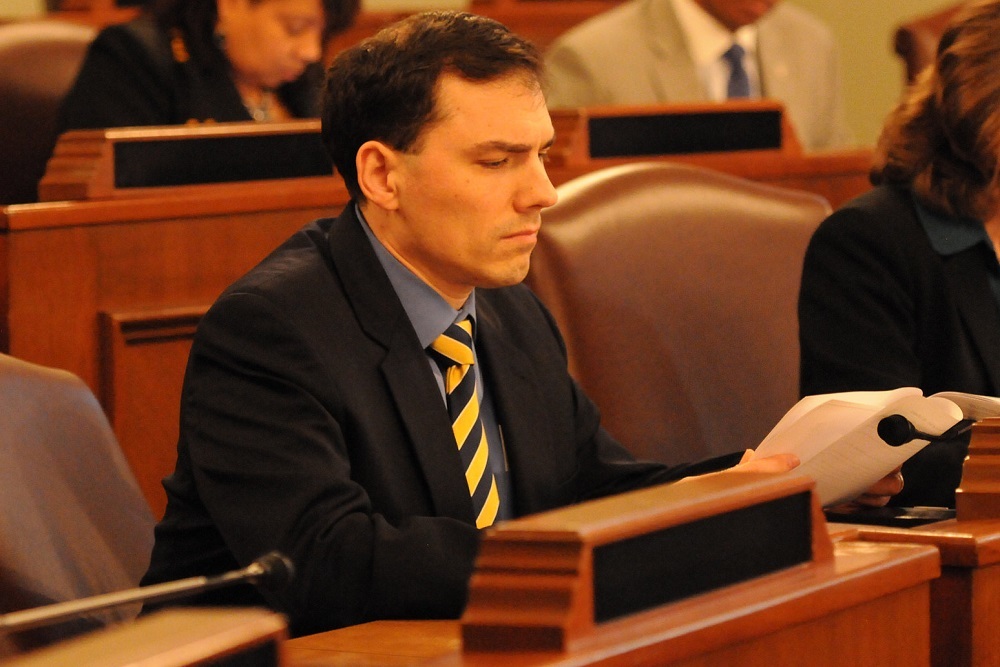 Illinois state Rep. Tom Morrison (R- Palatine) | morrison4staterep.com
After eight years serving in Springfield, veteran Illinois state Rep. Tom Morrison (R-Palatine) doesn't mind being on the outside looking in on the state's red-light camera debate.
"Fortunately, there are not a lot of red-light cameras in my district," Morrison told the North Cook News. "But if there are parts of the state where these cameras are strictly being used as revenue generators for municipalities, that has to be dealt with."
Morrison admits that that seems a reasonable conclusion given a new Illinois Policy Institute report that finds the city of Chicago, with 309, has almost double the number of red-light cameras as New York City, with 164, despite adopting the technology more than a decade after the Big Apple started using red-light cameras. In addition, Chicago has generated nearly $720 million in tickets and fines in the 10 years of red-light camera surveillance compared to the comparatively modest $287 million taken in by New York since the cameras were first installed there in 1994.

Illinois state Sen. Martin Sandoval (D-Chicago)
"The proper use of red-light cameras would be to free up law enforcement so they can serve other needs," Morrison said. "But with some of the latest news regarding potential criminal activity, bribes and such, all this must be dealt with."
Presently, longtime state Sen. Martin Sandoval (D-Chicago) is under federal investigation over his dealing with SafeSpeed LLC, one of the city's largest red-light camera operators. Sandoval, who up until recently served as chairman of the Senate Transportation Committee, recently saw both his home and office raided by federal agents as part of a corruption probe that includes Sandoval's relationship with SafeSpeed.
In the wake of all the controversy, legislators in Springfield have recently filed two bills seeking to ban the use of devices across the state.
Morrison's 54th District includes parts of Arlington Heights, Barrington, Hoffman Estates, Inverness, Palatine, Rolling Meadows and South Barrington.