With an increasing number of Illinois taxpayers thinking about leaving the state, Republican Rep. Tom Morrison (R-Palatine) marvels that lawmakers are not doing more to slow the out-of-state exodus.
"That should raise the alarms of elected officials, regardless of political affiliation, because a state that continues to lose population is a state that becomes less desirable to live in for even the people who don't want to move or can't move," Morrison told North Cook News. "For many of us that for decades have called Illinois home, the thing is many of us now want to move from our own homes and it's not because of some abstract disaster. It's for human-made reasons."
A new study by news outlet NPR and the University of Illinois-Springfield found that more than six in 10 Illinois residents have considered moving away, with rising taxes being the top reason cited. The 61-percent figure is an eight-point increase over last year's study.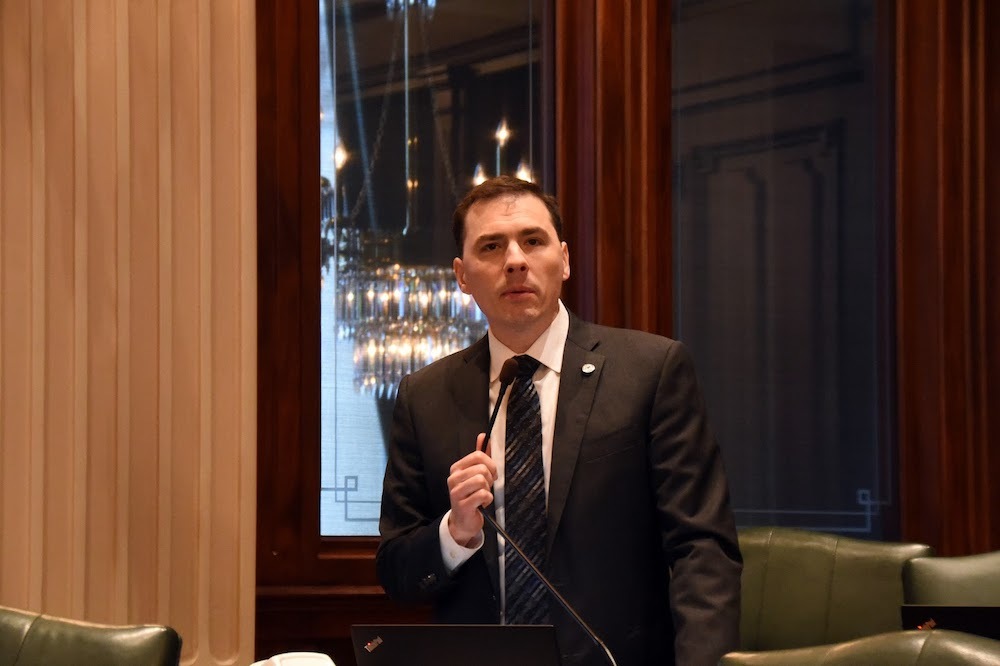 Illinois state Rep. Tom Morrison (R-Palatine)
Twenty-seven percent of respondents cited high taxes for the reason they want out, with the ratio of households earning upward of $100,000 leading the way at 68 percent. The thought of getting out is more than a pipe dream for many, as more than 157,000 residents have fled the state over the last five years, making it the only state in the U.S. to suffer population losses in consecutive years.
The trend seems clear – those that can afford to leave Illinois are doing so in droves. While state taxes are driving much of the flight, it would seem that raising taxes will only increase the outmigration.
"Most people want to have a home state," Morrison said. "They think of themselves as being from a certain area, but everything that's happening here makes it tough."
Gov. J.B. Pritzker has been pushing a progressive tax plan that he insists will mean steeper payments only for the state's most affluent, but many view the proposal as just another blank check for the Democratic majority inSpringfield.
"We have the ability to fix things," Morrison said. "It won't be easy but we can. High taxes at the state and local level are a direct result of policy. We either need to change policy or change the politicians to those who will."