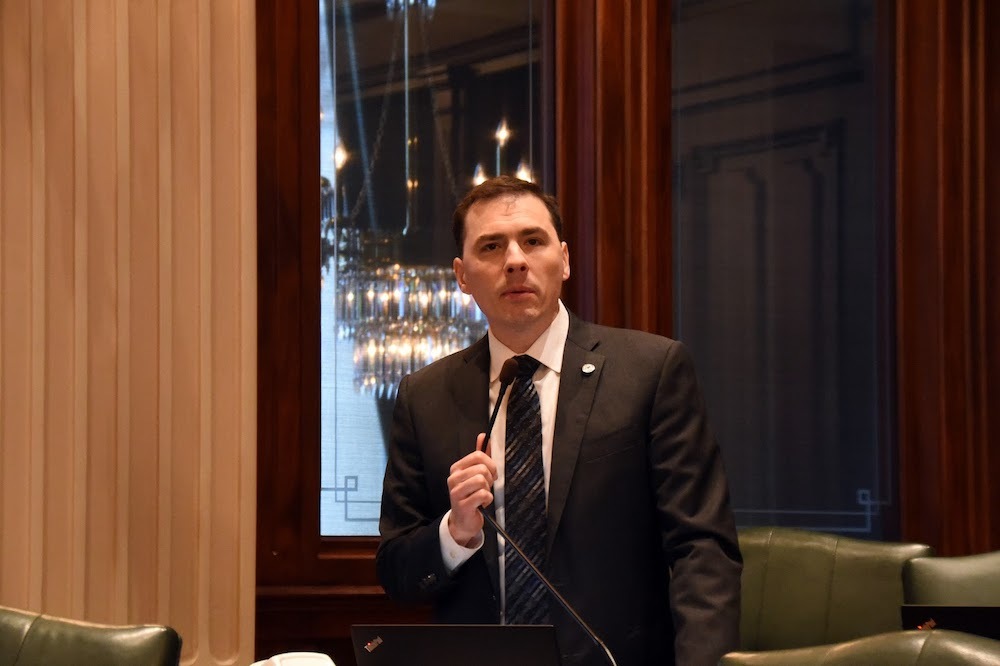 Illinois state Rep. Tom Morrison (R-Palatine)
Illinois state Rep. Tom Morrison (R-Palatine) insists it is time lawmakers were honest with taxpayers about the state's dire financial situation.
"Some proponents of the income tax increase like to put Illinois' taxes into different silos," Morrison told the North Cook News. "They'll say Illinois' 4.95-percent income tax rate is less than our neighbor states, but they completely leave out the property taxes that most people have to pay in addition to the other state taxes and fees."
All the deception has come with a price, as a new report from business and economic forecasting publisher Kiplinger's finds that Illinois is now thought of as the "least tax-friendly" state in the nation. That perception largely derives from a system that forces taxpayers to pay much more to the government than residents in other states even as property taxes here continue to skyrocket to the point of now being the second highest rates in the country.

Illinois Gov. J.B. Pritzker
Kiplinger's based its rankings on the tax burden of a "hypothetical middle-class family" in all 50 states and Washington D.C.
"It's not just a Democratic or Republican issue," Morrison said while adding that most of Illinois' debt is tied to its rising pension costs. "There are other states that have massive pension liabilities and they have come together to begin to reform state and local pensions. Rhode Island is an example of a Democratically controlled state that began the process of reforming state pension plans."
Morrison said it is easy to see why things have been so different here in Illinois.
"There are a lot of special interests that don't want to see a change," he said. "Leadership of public-sector unions have fought reforms to the detriment of many of their own members, especially younger members and the state taxpayers as a whole."
Gov. J.B. Pritzker is now pushing a progressive tax system that would mean a change to the state's existing flat 4.95-percent tax rate, and higher rates for those earning upward of $250,000. Adopting the new formula would require a change to the state constitution and the question will be on the ballot for voters in the form of a referendum during the 2020 elections.
"Illinois lawmakers need to look at the full tax picture," Morrison said. "The whole cost of living and of doing business in Illinois is the story. Voters should not be fooled by those who say Illinois is a low tax state because our income rate is 4.95. The other thing that's left out is the pension debt that hangs over the heads of all Illinois residents and businesses. A lack of pension reform means taxes are going to continue to rise."