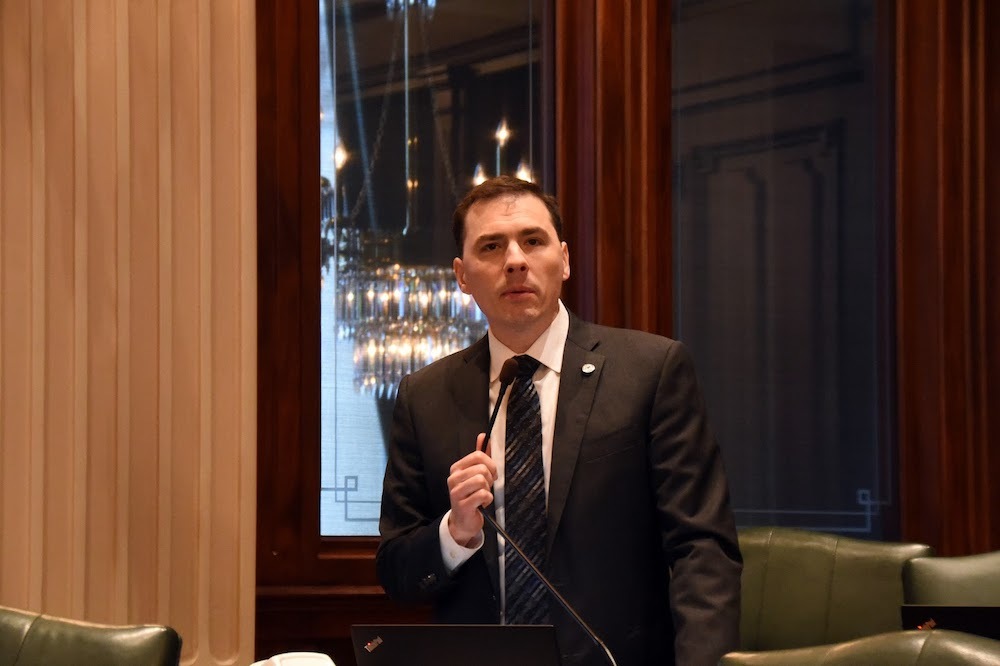 State Rep. Tom Morrison (R-Palatine)
Illinois State Rep. Tom Morrison believes a plan to heavily invest in the refinancing of high-cost student loan debt is not in the best interest of Illinois taxpayers.
"It's just not the proper role of state government," Morrison told North Cook News of the proposal being sold as a way to make cheaper loans available for Illinois students. "I'm concerned that at some point taxpayers would be on the hook for student loans."
Sponsored by state treasurer Michael Frerichs, House Bill 2865 could allow the state to set aside as much as $600 million, impacting up to 50,000 students, Chicago Crain's Business estimates. The measure recently passed the House by better than a 2-1 margin and now sits in the Senate for consideration.
Morrison said he has some of the same issues with the plan that he has with the one being pushed by Democratic presidential hopeful Elizabeth Warren, which supporters claim would erase some $1.5 trillion in unpaid student loan debt.
"It's not fair to other taxpayers, those who didn't go to college or even those who went and took out different kinds of loans that they have paid back," he said. "I believe the solution to this problem has to be twofold, involving a plan where work to make higher education institutions cut cost while also giving more students a path to education that does not include a four-year degree with a ton of debt."
While Frerichs argues that the plan would mean higher returns than the roughly 2 to 3 percent derived by the state on other short term investments, Morrison insists he can see nothing good coming from the proposal.
"Having the federal government more involved won't help," he said. "As government has made loans more available, colleges and universities have simply raised tuition costs. They've got no incentive to keep cost under control. They know there's a steady stream of students coming with loans that are being backed by taxpayers."