Village of Bartlett Committee of the Whole met February 19
Village of Bartlett Committee of the Whole met February 19.
Here is the minutes as provided by the committee: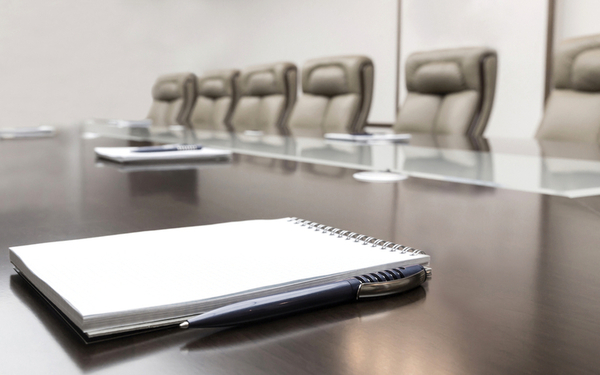 President Wallace called the Committee of the Whole meeting to order at 7:16 p.m.
PRESENT: Chairmen Camerer, Carbonaro, Deyne, Gabrenya, Hopkins, Reinke and President Wallace
ABSENT: None
ALSO PRESENT: Village Administrator Paula Schumacher, Assistant Village Administrator Scott Skrycki, Senior Management Analyst Sam Hughes, Finance Director Todd Dowden, Acting Community Development Director Roberta Grill, Public Works Director Dan Dinges, Public Works Engineer Bob Allen, Management Analyst Tyler Isham, Building Director Brian Goralski, Food and Beverage Manager Paul Petersen, Chief Patrick Ullrich, Deputy Chief Chuck Snider, Deputy Chief Geoff Pretkelis, Village Attorney Bryan Mraz and Village Clerk Lorna Giless.
COMMUNITY AND ECONOMIC DEVELOPMENT, CHAIRMAN GABREYNA
Stearns and Munger
Chairman Gabrenya stated that the first item on the agenda is to discuss the property located at the northeast corner of Stearns and Munger Roads. Two 207,000 square foot buildings are planned for the parcel. The petitioner is requesting a preliminary final plat of subdivision, rezoning from the OR and SR-5 zoning districts to the I-2 EDA zoning district, site plan review for lots 1 and 2, special use permit to fill two wetlands and a variation to reduce the required number of parking spaces in lot 1.
Acting Community Development Director Roberta Grill stated that the petitioner is requesting a preliminary and final plat of subdivision to subdivide the 28 acre site into three lots. Lot 1 and lot 2 are both just under 12 acres and would each include a 207,000 square foot building. Lot three would be only detention. The rezoning of the property is consistent with the future land use plan map and the West Bartlett Road Corridor Plan which designates the parcels as mixed use business park. They are also requesting a site plan review and each building requested would be oriented towards Stearns Rd. and would have two office areas proposed in each building. The buildings would be gray with blue accents and constructed with precast concrete wall panels. The building heights are within code. The site plans depict passenger vehicular parking along the south and west property lines for lot 1 and the south and east property lines for lot 2. The loading docks would be located along the north property line for both buildings.
Two curb cuts are proposed along Stearns Road and one along Munger Road. The eastern curb cut on Stearns would be a right in, right out with the other two curb cuts being full access points. Both Munger and Stearns Roads are under DuPage County Highway and staff has not received comments from the County yet. Cross access easements are shown on the plat of subdivision to allow trucks to access both sites from the Munger Road and western Stearns Road curb cuts, as well as to allow all passenger vehicles access from each of the sites. Site plan for lot 1 identifies 221 parking spaces and the zoning ordinance requires 234 parking spaces. The petitioner is requesting a variation to reduce the number of parking spaces on lot 1 by 12. Lot 2 identifies 246 parking spaces which exceeds the zoning ordinance by 12. Total parking for this site is 468 spaces which meets the zoning code, but our subdivision ordinance regulation requires each lot to meet its own parking lot which is why the variation request is before you. The petitioner would do a shared parking agreement between the two lots as well.
A special use permit is also requested to fill two wetlands on the site. Both wetlands are considered isolated and are currently being reviewed by the Village wetland consultant. They are asking for a waiver to install sidewalks along Munger Road and Lynnfield Lane, but staff had asked the petitioner if they would be agreeable to installing a ten foot wide bike path along the Stearns Road right of way, and they said they would do that and connect to the existing bike path segment on the Munger Road intersection to the west and the existing sidewalk east of this property.
Lot 3 is shown for detention and is currently being reviewed. The proposed roadway improvements include opening the existing median on Munger Road to allow for a left turn out of the site. Prohibiting left turns onto Munger during weekday peak hours and adding an eastbound left turn lane at the western full access point on Stearns Road. The landscape plans are currently being reviewed by staff and staff recommends forwarding the request to the Zoning Board of Appeals and the Plan Commission for further review and conduct the required public hearings.
Chairman Deyne thought this project was a better use for this property than the SR-5 zoning that it currently has. He continued that the large buffer behind the residential homes to the east of the industrial complex allows for the homes to be blocked from the industrial area and the homes can't see the industrial park, so this project works well in this location.
Chairman Reinke asked how far the curb cut on Munger Road was from the intersection of Munger and Stearns.
Ethan Frisch with V3 Companies, 7325 Janes Ave. Woodridge, IL 60517 stated that the curb cut is about 250 to 300 feet.
Chairman Hopkins asked if there is a turn lane going north on Munger turning into the building.
Mr. Frisch stated no.
Chairman Hopkins asked if there will be turn lanes on Stearns Road for those curb cuts.
Mr. Frisch stated that the shoulder will be used. Stearns will also be widened to have a median along the whole frontage of the buildings as well as extending the median on both sides of Stearns and putting a curb on the north side of Stearns.
Mr. Hopkins asked what the distance is of the retention from the homes to the east.
Mr. Frisch stated the edge of the building is 500 feet from the closest house.
Mr. Reinke stated that he thought having a raised median would encourage safe travel.
Mr. Frisch stated that Stearns would be striped because it will only be about three feet wide, but Munger will still have a raised median.
Chairman Hopkins stated that he was happy about the petitioner putting the bike path out front.
President Wallace stated that he was thrilled they are building there and asked staff to try to expedite steps where possible.
Chairman Camerer asked if they know who they are marketing to for spec buildings.
Aaron Martell, Logistics Property Company, 1 North Wacker Suite 1925 Chicago, Il 60606 stated that these buildings are designed to capture as much of the market as possible. There is a trend in Brewster Creek Business Park with food and consumer products and we envision that continuing. We already have some initial interest from businesses in the business park to expand.
Chairman Hopkins asked how long a project like this would normally take.
Mr. Martell stated that he use to work for Ridge Development Company and they did two buildings in Brewster Creek. For the first building, they bought the land, leased it and sold it in 9 months. The difference between them and us is that Logistics Property Company will buy and hold the property long term. They anticipate construction to take about ten months, leasing to take about one year and to hold the property for ten years.
Streets of Bartlett
Chairman Gabrenya stated that Manny Rafidia, on behalf of MMAJ, LLC has some requests in regards to the property located on the northwest corner of East Devon Ave. and South Berteau Ave.
Chairman Camerer recused himself from the discussion at 7:31 p.m.
Ms. Grill stated that the petitioner is preparing to renovate just under 32,000 sq. ft. of the existing building and create a new 22,000 sq. ft. entertainment center orientated west towards the interior parking lot. The three new tenant spaces would be orientated south toward east Devon Ave. and they would include a 4,100 sq. ft. wine and liquor store, Armanetti Wine and Spirits. A 3,900 sq. ft. restaurant, Fire and Ice and a 1,300 sq. ft. space for future retail. The Petitioner is requesting a third site plan/PUD amendment to create a conceptual commercial building pad for a possible grocer or banquet facility and to add parking in the southwest corner of the parcel where grass currently exists. The Petitioner has stated the area for the conceptual commercial building pad will not be subdivided or sold off. The Petitioner proposes to modify the current shopping center name from the Bartlett Plaza Shopping Center to the Streets of Bartlett. The proposed renovations include removing the existing metal roofs and replacing them with EIFS and adding accent lighting on the façade to update the building elevations. The three new commercial spaces facing south will have new windows, doors, a sidewalk and outside dining area where a brick wall currently exists. In creating the conceptual commercial building pad, 159 parking spaces would be removed from the existing site. However, by transforming the existing grass area in the southwest corner of the property to parking, approximately 30 parking spaces would be added back to the total number provided. A Variation is being requested to reduce the required parking spaces from 525 to 406 spaces. Access to the site from Main Street and east Devon Avenue would remain the same. Internal circulation would be modified slightly along the south elevation of the new commercial uses where the drive aisle would become one-way in order to accommodate a sidewalk and outdoor seating.
Three additional variations are being requested for the proposed monument signs. The petitioner has worked with staff a lot on the sign and was willing to make a sign that architecturally matches the building. It is substantially lower and smaller than what he originally proposed. The three variations associated for the sign a 20 square foot increase from the maximum permitted 100 square foot allowable sign area for each monument sign, a 2 foot increase in the maximum permitted 10' height to allow both monument signs to be 12' in height, and a 2 foot reduction in the required 5 foot setback along east Devon Avenue.
The pettier is requesting a number of special use permits for the entire site. These include package liquor sales (excluding within 100' of a school), serving alcohol including wine tastings (excluding within 100' of a school), recreation and amusement establishments, live entertainment, banquet hall facility, outdoor seating, and pet daycare. The special use permit for package liquor sales is to open an Armanetti Wine and Spirits. Armanetti's will primarily sell wine, approximately 70% of the sales and also serve alcohol with wine tastings taking place at this location. The area designated for beer and liquor sales is substantially smaller than the area devoted to selling wine. As part of the proposed Fire and Ice Restaurant, the Petitioner is requesting a special use permit to serve alcohol. This restaurant would have a full kitchen and include video gaming. The Petitioner also requests to have live entertainment in the restaurant. The State Law requires video gaming establishments to be a minimum of 100 feet from any school or place of worship. There are no schools or places of worship within 100 feet of this proposed restaurant. The Kripa Montessori School is located 200 feet north of this proposed restaurant location, so they meet that requirement.
The special use permit for a 22,000 square foot recreation and amusement establishment will be family friendly and catered toward children's activities including roller coasters, a trampoline park, jungle gym and other child friendly amusements. This area will be connected to the restaurant in order to provide food and alcohol to the adult patrons of the amusement establishment. The petitioner is requesting a special use permit to allow outdoor seating for the entire shopping center in front of any of the commercial spaces, if the future tenant so chooses. A perimeter fence around the outdoor seating area will be required if alcohol is to be served outside. The petitioner is requesting special use permits for a banquet hall facility and pet daycare. These uses are not currently proposed but the petitioner is requesting the special use permits to have the option to attract these uses to fill any vacancies. A detailed review of these uses would be required by the staff at building permit submittal, so staff would have an opportunity to look at parking lot requirements and any other requirements that might come up during that review. As part of the redevelopment improvements for the shopping center the petitioner proposes to replace the existing parking lot lights with the downtown light fixtures to tie this center to the existing downtown improvements. A site plan will be required to be submitted for the commercial building pad once additional details are finalized for its development. If there are no additional special use(s) and/or variations(s) being requested this will be reviewed as an administrative site plan review and will be submitted directly as a building permit application. All plans are currently being reviewed by the staff and staff recommends forwarding it onto the Zoning Board of Appeals and the Plan Commission for further review and to conduct the required public hearings.
Chairman Gabreyna thanked Mr. Rafidia and staff on the detail and work they put in. her concerns were addressed and she asked her fellow Board members if there were any concerns or questions.
Chairman Deyne stated that he thought the plan was extremely well thought out and the concept of planning for future uses so they don't have to come before the Board individually was well thought out.
Chairman Hopkin asked if anyone has reached out to the Metropolitan Water Reclamation District of Greater Chicago to see if they need any more room over there for their lift station.
Mr. Dinges stated that they have not been approached, but they should have more room then they need to the north.
Mr. Reinke thanked Mr. Rafidia and stated that it is obvious he is willing to make a tremendous investment in Bartlett and our downtown and thanked him for his patience with the process. Additionally, he asked if this process could be expedited.
Mayor Wallace stated that he agreed with the Board and the petitioner has been very flexible. He asked Ms. Grill if any steps could be expedited.
Mr. Grill stated that it can be expedited.
Chairman Deyne stated that we need to keep up the effort in getting a second grocery store in Bartlett.
The item was forwarded on.
Chairman Camerer returned to the meeting at 7:44 p.m.
Bartlett Tap BEDA Application
Chairman Gabrenya stated that John Castilla has entered into a lease agreement with the purchaser of the building located at 113 Railroad Avenue that has long been utilized as a bar and grill, from the long-standing Bartlett Tavern & Grill, often referred to as "The Tap." The bar formally at the location closed and went into foreclosure in 2017. Mr. Castilla has rehabbed most of the interior and staff has been working closely with him over the last few months. The applicant has provided documentation that he has spent over $130,000 on the building over the last few months. He has requested a maximum BEDA grant in the amount of $50,000. Staff has recommended a $35,000 grant which the Economic Development Commission recommended at its December 10th meeting. She thought it was a great use of the BEDA money and she was excited to see the progress made and proposed that this be forwarded on to the Board for a final vote.
Chairman Deyne stated that he concurred and asked when Mr. Castilla thought he would be open.
Mr. Castilla, owner of the Bartlett Tap stated that he is shooting for the month of April.
Chairman Gabreyna asked Mr. Castilla what work was being completed.
Mr. Castilla stated that his goal was to bring the building back to its original form. Once he got into opening up the walls and cooler, there were decades of band aids and repairs that were not to code. Additionally, the electrical boxes and wiring were very dangerous. There were crates from the original beer company that he is having professionally rehabbed. Some of them have the original bottles in them as well. He stated that he has met a lot of people and heard a lot of stories about the Bartlett Tap and his slogan "where past meets present" fits the building and he still has more ideas. Additionally, he is interested in the lot next to his if the other business does not come to fruition.
Chairman Gabrenya asked what food might be served.
Mr. Castilla stated that he has heard from people about what items use to be on the menu and what people use to line up for. He is working with a sous chef and a local chef on developing a good menu. He plans to have some vegetarian items on the menu and children's menu.
Chairman Hopkins asked if there will be video gaming at the establishment.
Mr. Castilla stated that he plans to have video gaming. He built a section in the rear of the bar to hide the gaming behind and there will be no tops on the machines so they don't extend over the wall.
Chairman Hopkins stated that BEDA money was not going to go to gaming establishments originally. He could not remember for sure if it was a restriction that was placed on the applications or not.
Mr. Fradin stated that it was not added as a restriction. The intention of it was to help fill vacant properties like the former grocery store and Bartlett Tap. There was a brief discussion by the Board and by his recollection, it was not wanting to apply it to the small establishments that don't have a full kitchen and are just a small space. There were not any restrictions if someone built a full restaurant and bar like Mr. Castilla is doing.
Chairman Hopkins thanked Mr. Fradin for the information.
Chairman Reinke asked what he needed to do in order to open.
Mr. Castilla stated that pretty much all that was left was the final walkthrough's for all the inspections. He stated that the sprinkler system for the building has been a larger hurdle and has taken some time. He stated that that he has been delayed because of the holidays and managing all the contractors.
Chairman Reinke stated that initially he was very skeptical mostly because of the Lucky Jacks site right next door who had an owner that just sat on the building and did nothing, but it's obvious that you have done a lot of work to get this building ready. He thought that the business should be open before they approve the BEDA money.
Chairman Hopkins stated that he agreed with Chairman Reinke.
President Wallace stated that he doesn't agree with that. Mr. Castilla has already put $130,000 into the building so he did not think that he would walk away from that.
Mr. Fradin stated that just for reference, some of the other applicants came in several months before they opened.
Chairman Reinke stated that wasn't the issue. The issue is not opening up for an extended period of time. He thought this was a little bit different than building out the Indian Express site. He stated that he has all the faith in the world that Mr. Castilla will open, but he believes they should not be voting on the BEDA money until it opens. Furthermore, he is looking forward to going there and eating at the establishment.
Mr. Castilla stated that he hopes he comes because he has put a lot of time and passion and money into this project.
Chairman Hopkins asked what his time table for opening was.
Mr. Castilla stated that it was April 15th.
Chairman Camerer stated that he can appreciate the work he's put into the buildings. He was good with moving on with voting at the next meeting.
President Wallace asked when it will come up to Board.
Mr. Fradin stated that it could come up as soon as the next meeting.
Chairman Hopkins asked Brian Goralski, Building Director, how the building looked.
Mr. Goralski stated that he had put a lot of money and effort into the electrical alone. The inside looks 100% better.
Chairman Reinke stated that it should be on the agenda next time, get a status update and talk about it then.
President Wallace thanked the petitioner for being there.
2019-20 Proposed Budget Review
Todd Dowden, Finance Director presented the attached presentation.
Chairman Reinke stated that he understood why the water fund balance is out of whack, but what is the game plan past 2021/2022 to bring that fund balance back up to where it needs to be.
Mr. Dowden stated that lately the Village has been funding everything through rates. We have increased the rates 85%. When we went through the water source program, they were talking about double rates, so we are still under that. Right now, the rates will cover operating the debt service and about $1,000,000 of infrastructure per year.
Chairman Reinke asked if we are going to look at water rates each year to help bump up that fund.
Mr. Dowden stated that everything hasn't been finalized yet on our rates, but we are estimating a little bit higher to make sure we can cover it.
Chairman Reinke asked about the revenue review on page #10. Under property taxes, it says there is a 2% increase from 18/19 budget. We are not increasing property taxes 2%, that is based off of the 4% increase in EAV, correct?
Mr. Dowden stated that it came from the increase to the police pension levy.
Chairman Hopkins asked when the final numbers for the Lake Michigan Water project would be in.
Mr. Dinges, Public Works Director, stated that the Lake St. pump station will be on the agenda next meeting which is one of the last projects we have. As they projects come close to being finalized, we hope they are all within budget.
Chairman Hopkins asked if the Village was still on schedule for May for Lake Michigan water.
Mr. Dinges stated that the weather hasn't helped, but staff just got an update from the contractor on the receiving station and he is still showing May 15th as the substantial completion date which means we can pump water.
Mr. Dowden stated that staff is still waiting for the DuPage Water Commission to accumulate all of their expenses as well and then they will have the loan payment plan established.
Mr. Hopkins asked if they were on budget.
Mr. Dowden stated that they were.
President Wallace entertained a motion to adjourn to Executive Session to discuss the Sale of Village owned Property Pursuant to Section 2(c) (6) of the Open Meetings Act.
Trustee Deyne moved to adjourn and Trustee Carbonaro seconded the motion.
ROLL CALL VOTE TO ADJOURN THE MEETING
AYES: Trustee Camerer, Carbonaro, Deyne, Gabrenya, Hopkins, Reinke
NAYS: None
ABSENT:
MOTION CARRIED
The meeting adjourned at 8:35 p.m.
https://www.village.bartlett.il.us/Home/ShowDocument?id=10217
Want to get notified whenever we write about
Village of Bartlett
?
Next time we write about Village of Bartlett, we'll email you a link to the story. You may edit your settings or unsubscribe at any time.
Sign-up for Alerts
Organizations in this Story
More News