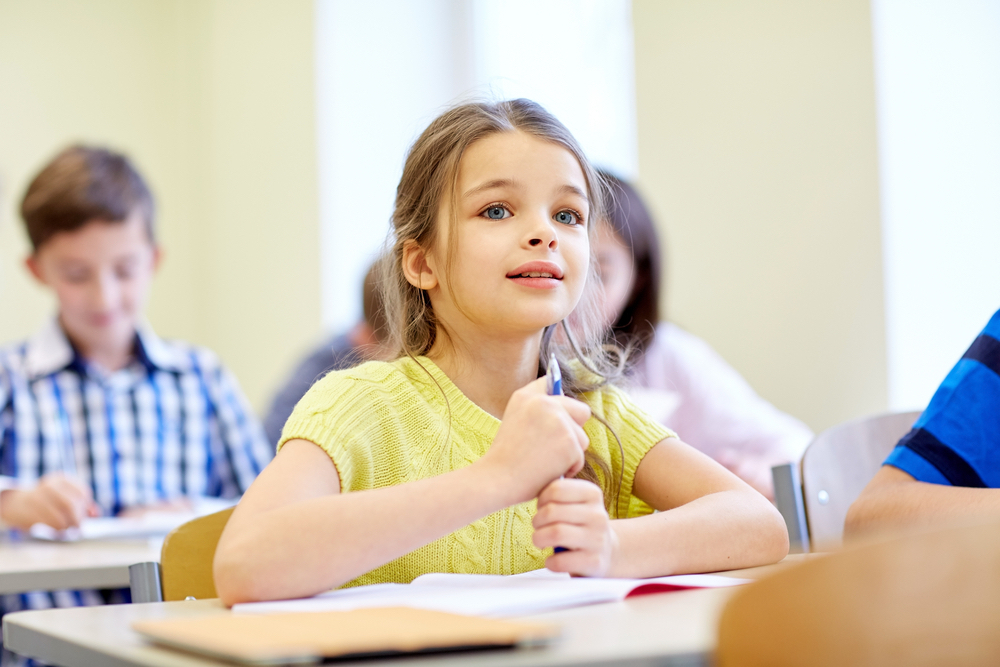 About 68 percent of Arnett C. Lines Elementary School students passed annual math assessments in 2017 and 32 percent of students failed, according to a North Cook News analysis of
the latest Illinois schools report card
.
The Partnership for Assessment of Readiness for College and Careers, or PARCC, is administered to third- through eighth-graders in Illinois, testing them in reading and math based on Common Core standards.
According to Arnett C. Lines Elementary School math scores, about 56 percent met expectations and 11 percent exceeded them. Students whose results are in either category are considered to be most ready to move on to the next level and are most prepared for college or work.
Another 20 percent approached expectations, while 10 percent partially met expectations and 3 percent did not meet them. Students who scored in these categories are not ready for the next level of schooling, according to the test.
Test results at Arnett C. Lines Elementary School, which enrolled 449 students in 2017, surpassed state averages.
Statewide, 31 percent of students passed the test and 69 percent failed.
Of students statewide who passed, only five percent 'exceeded' expectations.
Arnett C. Lines Elementary School's math scores over 3 years
How County schools' math scores compare

Greeley Elementary School

Middlefork Primary School

Willowbrook Elementary School

Barbara B. Rose Elementary School

Wescott Elementary School

Thomas Dooley Elementary School

Marion Jordan Elementary School

Meadowbrook Elementary School

Pleasant Hill Elementary School

Crow Island Elementary School

George Washington Elementary School

Fairview Elementary School

Orrington Elementary School

Campanelli Elementary School

Hunting Ridge Elementary School

Central Elementary School

Hoover Math And Science Academy

Westmoor Elementary School

Michael Collins Elementary School

Arnett C. Lines Elementary School

Frank C. Whiteley Elementary School

George B. Carpenter Elementary School

Countryside Elementary School

Henry W. Longfellow Elementary School

Pleasant Ridge Elementary School

Nathan Hale Elementary School

Avoca West Elementary School

Adolph Link Elementary School

McKenzie Elementary School

Frederick Nerge Elementary School

Ivy Hill Elementary School

Greenbriar Elementary School

Lions Park Elementary School

Terrace Elementary School

Greenbrier Elementary School

Winston Churchill Elementary School

Franklin Elementary School

Willard Elementary School

Lincolnwood Elementary School

Glen Grove Elementary School

Hubbard Woods Elementary School

Theodore Roosevelt Elementary School

Indian Grove Elementary School

Eugene Field Elementary School

Everett Dirksen Elementary School

Henry Winkelman Elementary School

Elizabeth Blackwell Elementary School

Central Elementary School

Anne Sullivan Elementary School

Willow Bend Elementary School

Hoffman Elementary School

Edgar Allan Poe Elementary School

Hanover Highlands Elementary School

John Middleton Elementary School

Westgate Elementary School

Kingsley Elementary School

Macarthur International Spanish Academy

Cumberland Elementary School

Central Road Elementary School

Washington Elementary School

Plainfield Elementary School

Enders-Salk Elementary School

Fairview Elementary School

Buzz Aldrin Elementary School

Lincoln Elementary School

Glenbrook Elementary School

J. W. Riley Elementary School

Adlai Stevenson Elementary School

Washington Elementary School

Rutledge Hall Elementary School

Windsor Elementary School

Sunnydale Elementary School

Anne Fox Elementary School

John Muir Literacy Academy

Highland Elementary School

Liberty Elementary School

Bartlett Elementary School

Albert Einstein Elementary School

Neil Armstrong Elementary School

Betsy Ross Elementary School

Lincoln Elementary School

Lakeview Elementary School

Forest View Elementary School

Winston Campus Elementary

Thomas Edison Elementary School

Booth Tarkington Elementary School

Ridge Circle Elementary School

Mark Twain Elementary School

Thomas Jefferson Elementary School

J. Leigh Elementary School

Nature Ridge Elementary School

V. H. Nelson Elementary School

Brentwood Elementary School

Hilltop Elementary School

Hanover Countryside Elementary School

Timber Trails Elementary School

Gray M. Sanborn Elementary School

Devonshire Elementary School

Orchard Place Elementary School

Ridge Family Center For Learning

Clearmont Elementary School

Lake Louise Elementary School

Joyce Kilmer Elementary School

Virginia Lake Elementary School

Lincoln Elementary School

Jane Addams Elementary School

Robert Frost Elementary School

Ontarioville Elementary School

Robert Frost Elementary School

Laurel Hill Elementary School

Juliette Low Elementary School

Oakhill Elementary School

Salt Creek Elementary School

Walt Whitman Elementary School

Mark Twain Elementary School

Eugene Field Elementary School

Kimball Hill Elementary School

Admiral Richard E. Byrd Elementary School

John Jay Elementary School

Parkwood Elementary School

Heritage Elementary School
Top 20 Illinois schools' math scores
Decatur Classical Elementary School
Milledgeville Elementary School
Thurgood Marshall Elementary
Greeley Elementary School
Forest Hills Elementary School
McDade Elementary Classical School
Meadow Glens Elementary School
Middlefork Primary School
Poe Elementary Classical School
South Park Elementary School
The Lane Elementary School
Prospect Elementary School
Willowbrook Elementary School