Ives beats Rauner in Wayne Township Republican Organization straw poll
State Rep. Jeanne Ives (R-Wheaton} easily bested Gov. Bruce Rauner in a Republican primary straw poll vote conducted by the Wayne Township Republican Organization (WTRO), 88 percent to 12 percent.
Ives also topped Rauner by a better than 3-to-1 margin (76 percent to 24 percent) on the question of "Who has the best chance of beating the democratic candidate." The WTRO straw vote takes on added significance with some given how accurate it was in predicting the 2016 presidential race won by Donald Trump.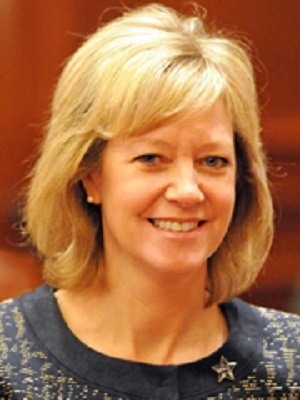 Illinois State House Rep. Jeanne Ives (R-Wheaton)
"I have always felt the GOP committeemen in Wayne Township have the pulse of the voters," organization chairman Jerry Marchese said in a press release. "We shall anxiously await the results of this poll and how it matches the outcome from the March 20th primary elections."
In the WTRO straw vote for sheriff, James Mendrick topped Frank Bibbiano, 69 percent to 31 percent; while Burt Minor topped Amy Grant in the race for state representative in the 42nd District, 85 percent to 15 percent; and Tonia Khouri squeaked by Nic Zito, 53 percent to 47 percent in the 49th District.
Another poll of all the races is slated to take place on March 8, less than two weeks before voters formally go to the polls.
"As always, we encourage everyone to get out to vote on Tuesday, March 20th, and vote for the candidate of their choice," Marchese added in the press release. "Our committeeman will be stopping by or knocking on doors from now until Election Day to encourage voters to come out to vote."
More News