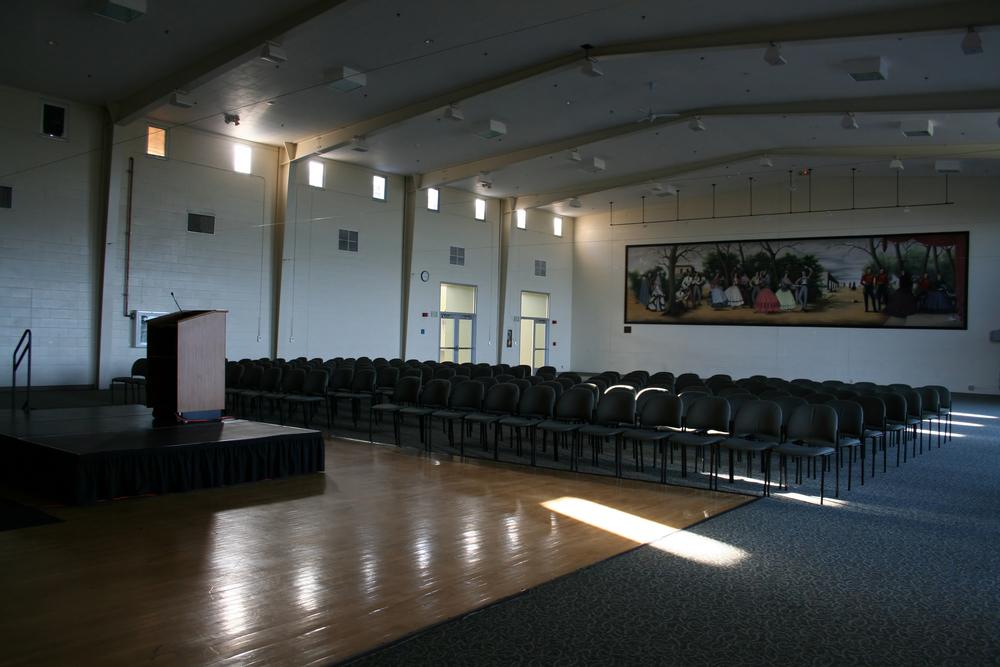 Village of Arlington Heights Committee of the Whole President and Board of Trustees met Feb. 17.
Here is the minutes provided by the board:
President Hayes called the meeting to order at 7:30 PM.
BOARD MEMBERS PRESENT: President Hayes; Trustees Baldino, Canty, LaBedz, Padovani, Rosenberg, Scaletta, Schwingbeck, Tinaglia
BOARD MEMBERS ABSENT: None
STAFF MEMBERS PRESENT: Village Manager Randy Recklaus and Assistant Village Manager Diana Mikula
OTHERS PRESENT: Danielle Kuhn and Grace Goudie
A. Consideration of recommending to the Liquor Commissioner the issuance of a Class A Liquor License to Scratchboard Kitchen LLC dba Scratchboard Kitchen, located at 5 W Campbell
President Hayes swore in Danielle Kuhn, owner of Scratchboard Kitchen.
Diana Mikula gave the staff report. Ms. Mikula stated that this is the former location of Passero. Ms. Mikula completed a walkthrough of the property a week earlier and met with the owner Danielle Kuhn and Chef Grace Goudie. Ms. Mikula stated that Scratchboard Kitchen LLC is seeking a Class A license for the property, which is what Passero had. Ms. Kuhn has 97% ownership in the business. A background check was done and there were no issues noted. Ms. Mikula said the hours are within those permitted and that Ms. Kuhn is Bassett certified.
Mayor Hayes asked for an overview of Scratchboard Kitchen. Ms. Kuhn said it is about bringing a scratch made, locally sourced concept to Arlington Heights with the focus on breakfast and lunch.
Ms. Kuhn was asked to discuss her restaurant experience. She stated that she started at Dunkin Donuts in high school and worked at restaurants in college. After college, she was involved in marketing and business operations. The Mayor asked if she ever worked for any restaurants that served alcohol. Ms. Kuhn stated she did work at the Spaghetti Warehouse in college and she served alcohol there. She has never had any liquor violations. Ms. Kuhn is Basset certified and stated she will be doing in-house training for her employees. She hopes to have 20 employees.
Discussion ensued with the trustees expressing their interest in this new venture and learning about the background of Chef Goudie. Trustees inquired if Ms. Kuhn might consider serving liquor earlier, as well as if adding dinner would be an option, and what the A license allows. Ms. Mikula indicated the current liquor license does not permit alcohol sales until 11:00 am on Sundays. Ms. Kuhn expressed interest in earlier liquor sales on Sunday, as she is only open for breakfast and lunch.
Trustee Scaletta moved, seconded by Trustee Canty to recommend that the Village Board of Trustees recommend to the Liquor Commissioner the issuance of a Class A Liquor License to Scratchboard Kitchen LLC dba Scratchboard Kitchen at 5 W Campbell.
The following voice vote was recorded:
9 Ayes 0 Nays
B. OTHER BUSINESS – There was no further business.
C. ADJOURNMENT
Trustee Scaletta moved, and Trustee Canty seconded the motion to adjourn. The meeting adjourned at 7:54 p.m.
https://www.vah.com/your_government/agendas___minutes_