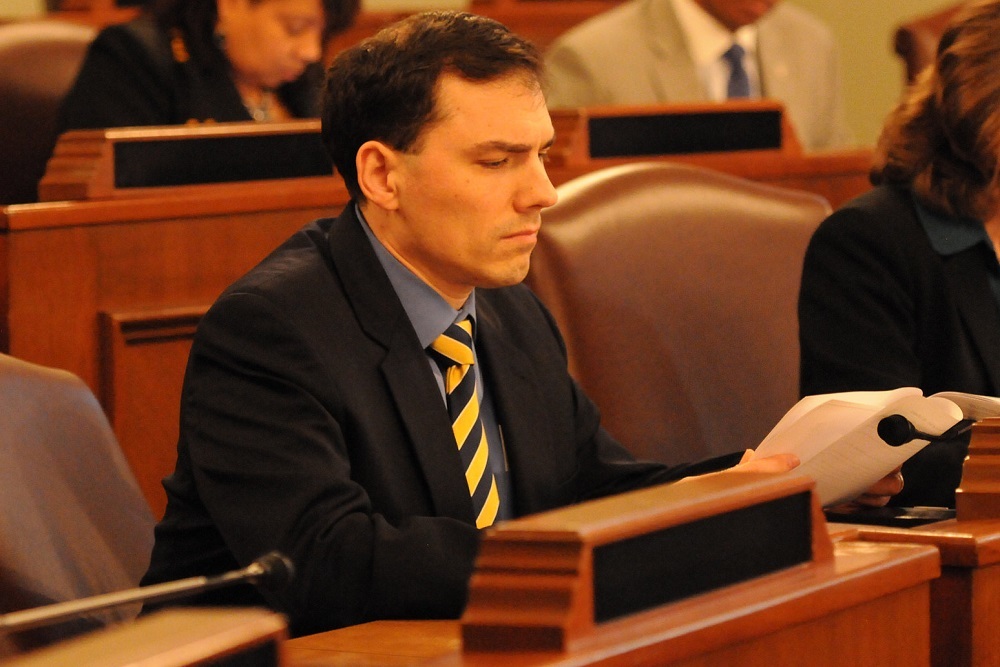 Illinois state Rep. Tom Morrison (R- Palatine) | morrison4staterep.com
State House Rep. Tom Morrison (R-Palatine) is convinced that voters will be the true agents of change if Illinois is ever going to get back on the path to prosperity.
"This steady drumbeat of corruption stories has a lot of people questioning if things will ever change," Morrison told the North Cook News. "It likely won't unless there's a voter revolt in Cook County against the Democratic Machine that has dominated it for the past century."
Morrison's reflection comes in the wake of a new poll commissioned by the Illinois Education Association that found voters now feel "cleaning up corruption in state government" is as important as "having high-quality public schools," "reducing crime" and "lowering taxes." Researchers found that 69 percent of respondents gave it a 10 on a scale of 0-10, and 85 percent of them rated it as an eight or better.

Illinois state Sen. Martin Sandoval (D-Chicago)
"While most constituents feel over-taxed, some have confided that they would begrudgingly pay more if they could be confident that the extra money actually would solve our burgeoning fiscal problems," Morrison said. "And that's where they stop. They don't have the confidence in our elected officials to do the right thing."
The results of the survey were made public shortly after former Illinois state Sen. Martin Sandoval (D-Chicago) pleaded guilty to federal bribery charges after pocketing $250,000 from one of the state's biggest red-light camera companies in exchange for favorable voting. Not long after that, an ABC News poll found that Illinois has the most public corruption convictions in the U.S. over the last two decades with 891.
"In the past 20 years, thanks in large part to Speaker Mike Madigan's (D-Chicago) legislative map redrawing, the Chicago political machine and its allies have been able to influence and take over the suburban legislative districts as well," Morrison said. "They've consolidated their power and the results speak for themselves."