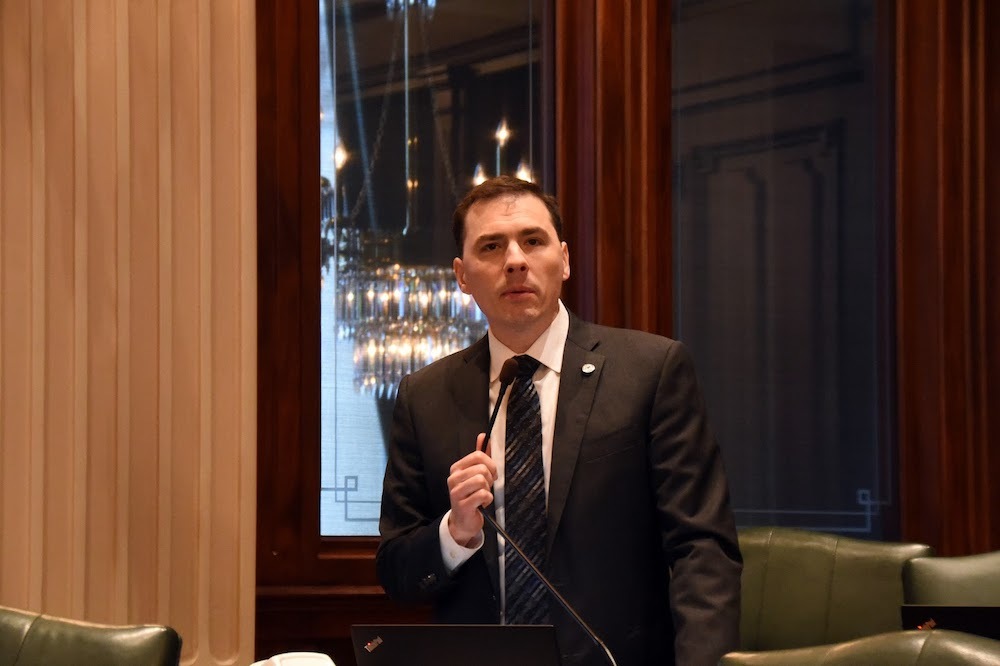 Illinois state Rep. Tom Morrison (R-Palatine)
Illinois state Rep. Tom Morrison (R-Palatine) says he's not quite sure what to make of Gov. J.B. Pritzker's latest State of the State address, delivered last week in Springfield.
"He kind of glossed over a couple of major issues facing the state, like ethics and high property taxes," Morrison told the North Cook News. "On top of that, it's a little hard to take him seriously when press reports still indicate his own family is still under federal investigation."
Morrison reflects that Pritzker's time in power has been hard on the people of Illinois, with the latest Illinois Department of Employment and Labor Statistics showing that the state job market dragged far behind the rest of the U.S. in 2019. Overall, the state generated roughly 45,000 non-farm payroll jobs last year, marking the most anemic growth Illinois has had during the first year of any governor's elected term since Gov. Rod Blagojevich in 2007, according to the Illinois Policy Institute.

Illinois Gov. J.B. Pritzker
Morrison, meanwhile, says Pritizker's speech was more memorable for the issues it avoided than for the past accomplishments it did address.
"Given the fact that Illinois continues to have population outmigration, and high taxes are one of the main reasons for that, it would have been nice for him to talk about some of the drivers of that, which are pensions and expanded Medicaid," Morrison said. "For one thing, I'd like to know why he allowed those line items to be expanded in his budget. They were already major items.
"I think Illinois is going to continue to lose economic opportunities from those who decide to invest and move elsewhere because of the ways we continue to do things here," Morrison added.