Northbrook Elementary School District 27 recently issued the following announcement.
Dear District 27 Parents and Guardians,
I am writing to you to inform you of our upcoming Parent Satisfaction Survey. We care deeply about our students and their future. We consistently look for ways to improve every child's educational experience and form a strong partnership with you, our parents. To help us accomplish these two objectives, we are conducting this parent survey. This survey will help us understand what we are doing well and where we need to improve.
We have hired School Perceptions, an independent educational research firm, to conduct the survey and ensure all responses are kept confidential. We are asking that all parents respond to a survey that will be sent to you on January 13, 2020.
The survey will be open from January 13th through January 27th at 5:00 PM. If you do not receive an email invitation to complete the survey, please check your "spam/junk" folder. If it is not there, then please contact your school principal, and we will make sure that you receive an invitation.
We value your comments and suggestions, and strongly encourage you to participate in this important survey. We thank you for your partnership with us. Together, we can continue to maintain our tradition of excellence and shape the future of our schools.
Thank you, in advance, for your help with this important task.
Respectfully,
David J. Kroeze, Ph.D.
Superintendent of Schools
Original source can be found here.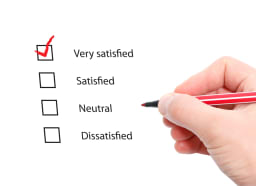 Source: Northbrook Elementary School District 27