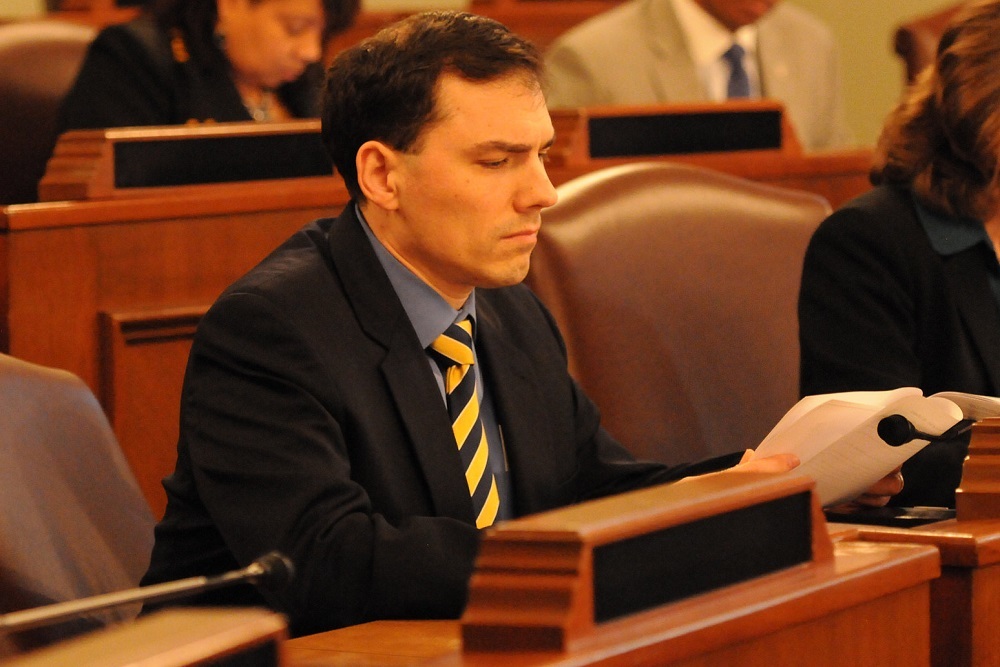 Illinois state Rep. Tom Morrison (R- Palatine) | morrison4staterep.com
Illinois state Rep. Tom Morrison (R-Palatine) is on a mission to convince voters of just how much power they wield, and how important it is that they use it now that the state's population is plummeting at record levels.
"One of the reasons why people would want to leave Illinois is they don't believe things will change," Morrison told the North Cook News. "I try to remind them the power for change still exists and it's all in their hands."
The U.S. Census Bureau has just determined that Illinois' population dropped for the sixth straight year to cap a decade in which the decline was the worst in the United States. The state lost nearly 170,000 residents from 2010 through 2019, which was also the nation's second biggest decline percentage-wise behind only West Virginia.
"We're 11 months from an election and I'm hoping and doing all I can to make sure voters keep that same energy and make the changes necessary at local and state government to reverse this terrible trend," Morrison said. "We can't keep rewarding the people that are responsible for having put us in this position."
The Illinois Policy Institute (IPI) took an even closer examination of the numbers and concluded that if the state had merely kept pace with the nation's average rate of growth since the start of the Great Recession in 2007, Illinois' population would be 9 percent greater than what this week's census revealed. If that were the case, IPI wrote, the state's economy would be about $80 billion richer than it is today.
IPI also noted that it was around the same time that the Illinois General Assembly passed the largest permanent income tax hike in state history that population losses reached record levels. Just as alarming are multiple reports that the largest sector of those fleeing the state are working-age individuals who cite rising taxes as their primary reason for wanting out.
"The reality is that's it's the Democrats who have been in control," Morrison said. "I would say any lawmaker talking about tax increases as a solution to Illinois' problems is probably one that's no longer in tune with what their constituents want."