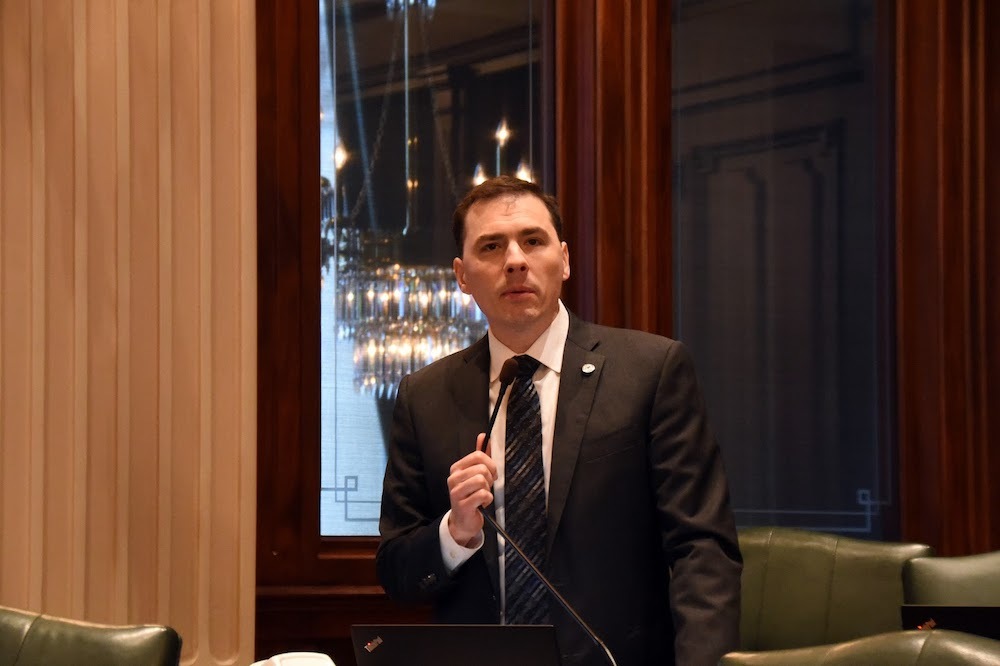 Illinois state Rep. Tom Morrison (R-Palatine)
Veteran state Rep. Tom Morrison (R-Palatine) continues to be shocked by some of the things he witnesses across all levels of Illinois government.
"So many individuals at the highest level of local, county and state government now treat it as if it's a family business," Morrison told North Cook News. "I just keeping shaking my head about all the crazy things you hear about."
Morrison counts the plight of longtime state Sen. Martin Sandoval (D-Chicago) at the head of the list. After more than 16 years in Springfield, Sandoval recently announced his plans to retire at the start of 2020, his departure coming at a volatile time for him and the legislature.

Illinois state Sen. Martin Sandoval (D-Chicago)
After being pressured into giving up his post as chairman of the Senate Transportation Committee for his alleged involvement in a shakedown scheme, Sandoval was reported by the Chicago Sun-Times to have also used his influence to procure jobs at the Chicago Transit Authority for at least two of his relatives. The veteran lawmaker is also known to have a son working in government relations for Pace, another state transit agency, and a daughter employed at ComEd, the electric utility company that was recently subpoenaed as part of a federal investigation of the senator.
Meanwhile, Morrison says he is hoping that frustrated taxpayers will do what's necessary to turn things around.
"I think they need to take all their outrage and show up at the polls with a plan of changing things," Morrison said. "Anything short of that, and as long as people stay on the sidelines, things are going to continue as they've been."