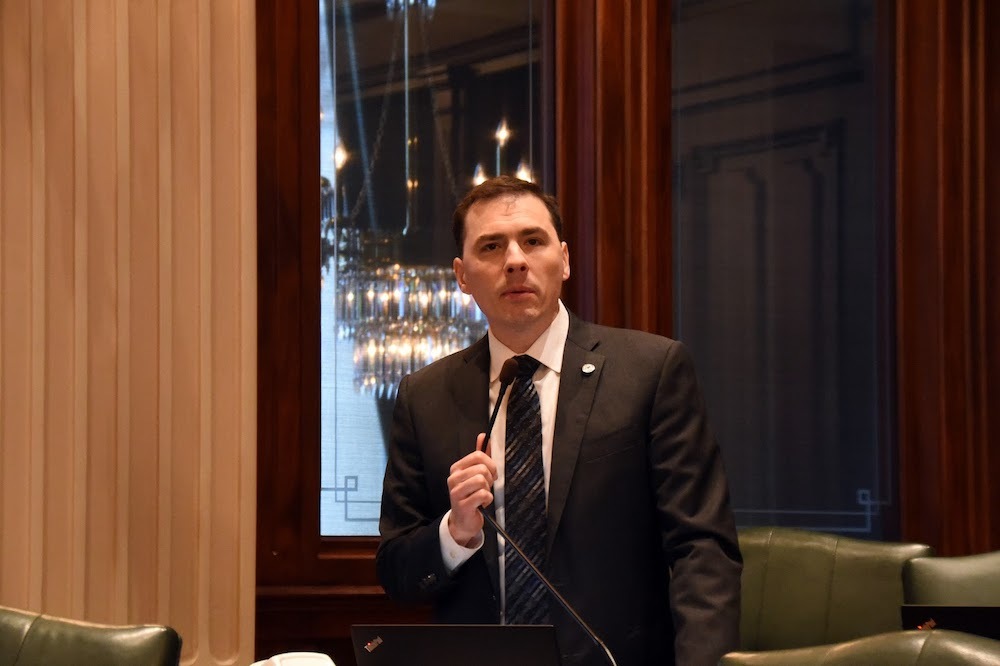 Rep. Tom Morrison
Illinois state Rep. Tom Morrison (R-Palatine) is spearheading a legislative drive that could end in fines of up to $1 million for state lawmakers found to have violated rules of conduct.
"Lawmakers by definition are passing laws that apply to greater society and engaging in criminal activity as part of that lawmaking process," Morrison told the North Cook News. "We must come down harder on those who are making the laws."
Morrison's actions are at least partly fueled by the outbreak of federal corruption probes that now find various state lawmakers at the center.

Former state Rep. Luis Arroyo
Earlier this month, veteran state Rep. Luis Arroyo (D-Chicago) was forced to abruptly step down from office after being taken into custody on charges he tried to bribe a sitting state senator with a $2,500 monthly payout in exchange for support on a proposed gambling bill. Just days before that, longtime state Sen. Martin Sandoval (D-Chicago) was forced to relinquish power after he was accused of pocketing kickbacks in his role as Senate Transportation chairman.
"We face unprecedented challenges fiscally as a state," Morrison added. "If the people can't trust that lawmakers are acting honestly and ethically, our challenges become even more insurmountable."
House Bill 361 would slap fines of $50 on lawmakers for such offenses as not completing annual required ethics and sexual harassment training and of up to $1 million for bribery, a Class 2 felony.
"I would hope that Democrats take this up for a vote, but if they don't voters should take notice," Morrison said. "I'm talking about it and reminding constituents about these issues all the time. I remind them which party has run the state and is mainly responsible for the sad state of affairs."