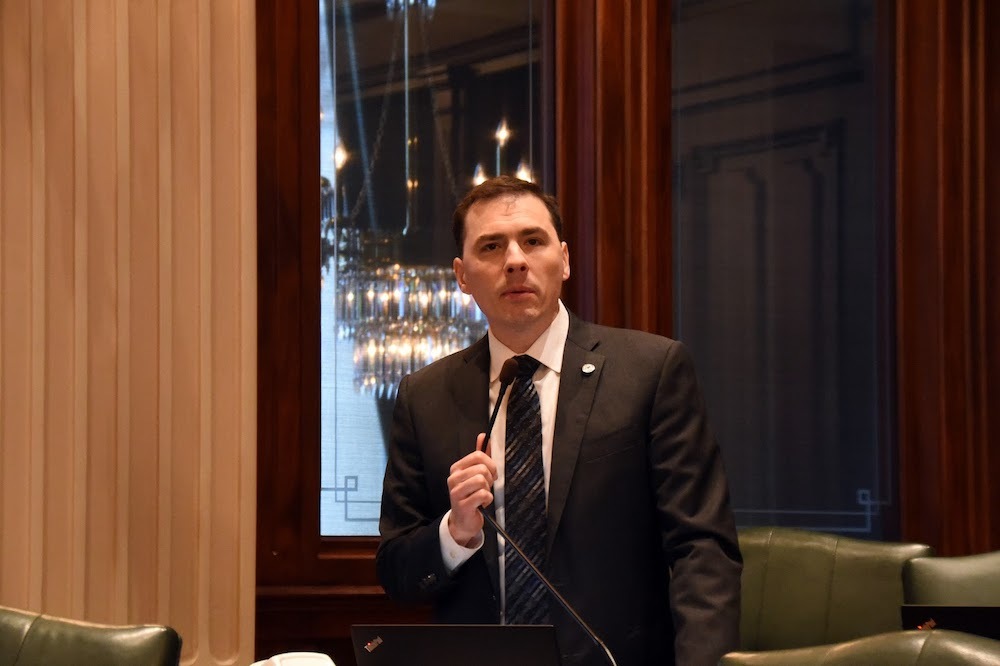 Illinois state Rep. Tom Morrison (R-Palatine)
The state's pension crisis has become so dire that Illinois state Rep. Tom Morrison (R-Palatine) sees only one way the course can be reversed.
"We've been talking about this for years and the only hope is that as the public becomes more aware, they put the pressure on their local and state officials and not simply pin their false hopes on raising tax rates," Morrison told the North Cook News. "You see the population out-migration and the reason cited is the high cost of living and the chance for better opportunities [outside of Illinois]."
A new Moody's Investors Service report finds that residents in Illinois are now on the hook for around $250 billion in unfunded public pension liabilities, or around $18,000 per taxpayer, easily earning the state the dubious distinction of having the highest such estimated rates in the country. Even California, home to more than 26 million more people and a much larger local economy, owes less than Illinois at around $230 billion.
"Without any changes to how the money is spent, it will just drive more people out of state and increase the burden on those who can't move," Morrison said. "I think there's a tier [within state government] that defend the status quo or have their heads buried in the sand. They're not really listening to the people."
Critics of the current system are sounding the alarm about the state flirting with disaster in terms of being able to afford its mounting pension contribution requirements, especially if the economy take a turn for the worse.
"There is building in Chicago; there is a reason for some companies to be located in Chicago, but one has to look at the bigger picture in making that decision," Morrison said.