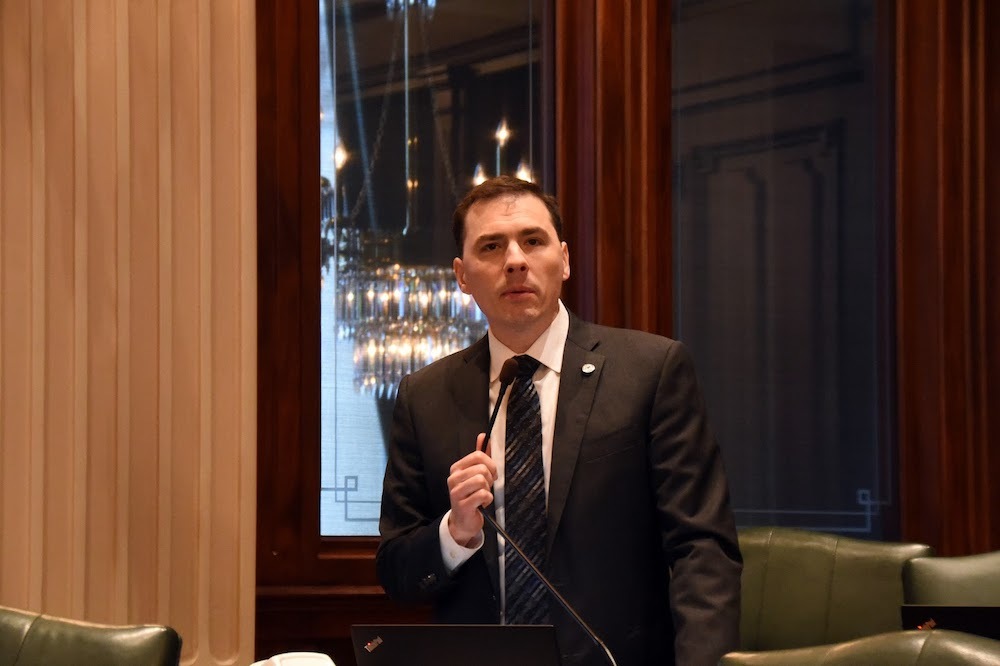 Illinois state Rep. Tom Morrison (R-Palatine)
Illinois state Rep. Tom Morrison (R-Palatine) thinks it's time Democratic voters took a look in the mirror.
"I question voters who lean Democratic," Morrison told North Cook News. "Are they comfortable electing and reelecting these same individuals that have this outsized power in the state in the midst of this corruption and self-dealing. My hope is that voters will see the need to elect real reformers to local and state positions."
Morrison's latest outrage is sparked by news that the wife of Chicago Ald. Ed Burke has been elected Illinois Supreme Court Chief Justice at the same time her husband is facing a 14-count federal corruption indictment.

Chicago Ald. Ed Burke
Anne Burke's new job description entrusts her to "consider the work of the courts" and propose improvements to the courts and to "the administration of justice." Her rise comes mere days after federal prosecutors charged her husband, the longest running alderman in Chicago, in a 14-count filing that charges him with strong-arming local restaurant owners into doing business with his private, property tax-appeals law firm.
"It's a very small collection of individuals from Cook County that have an oversized influence on Chicago, Cook County and the State of Illinois politics," Morrison said. "The Burkes are right at the middle of that."
In an earlier post to Facebook, Morrison pointed out how the couple held a fundraiser at their home for Cook County Board President Toni Preckwinkle during her run for Chicago Mayor this year and how Illinois Comptroller Susan Mendoza was married at their home back in 2011.
"Chicago, Cook County and Illinois governments are controlled at the highest levels by a handful of very powerful people, and those same jurisdictions are in a tailspin," Morrison posted. "[House Speaker Mike] Madigan runs the state party operation that endorses and works to get these individuals, including the judges, to get and stay elected."