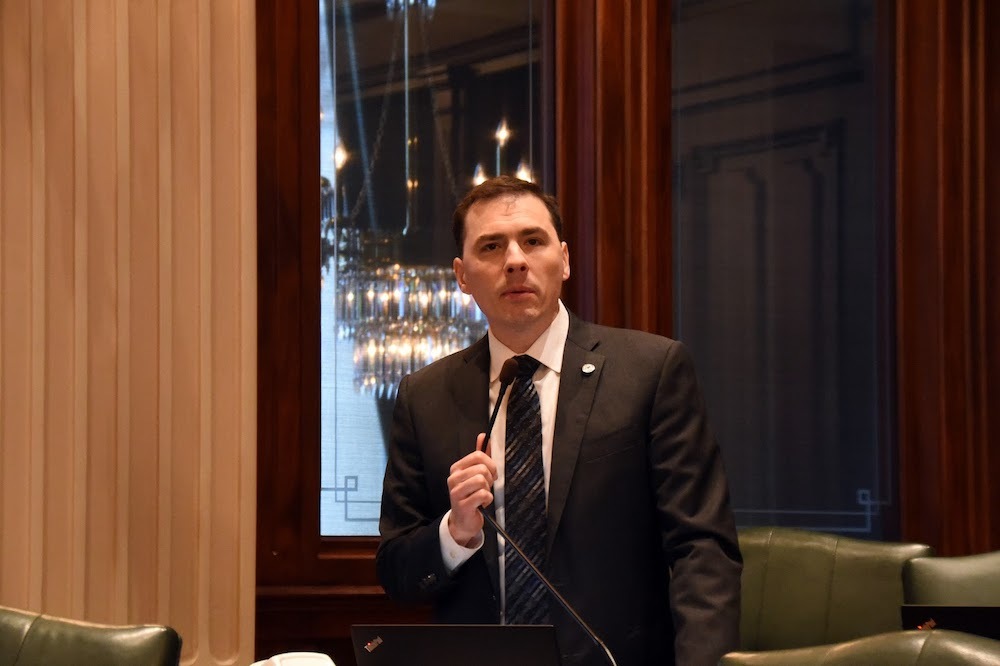 Rep. Tom Morrison
Illinois state Rep. Tom Morrison (R-Palatine) said he wonders how much longer the state can survive under the weight of its runaway teacher pension system.
"It's simply not sustainable," Morrison told the North Cook News. "Every week, we talk to educators concerned about the future that would like to have greater control over things. As it stands, things are at the mercy of the decisions being made in Springfield, and there isn't a whole lot of trust for either party for much of anything that they're doing."
Meanwhile, the state's teacher pension system continues to deteriorate, with Illinois Policy Institute reporting pension costs for retired educators have now grown to consume almost two out of every five dollars the state allocates for education overall.
With that exact number now at 36 percent and showing no signs of slowing, IPI also pegged the increase in teacher pension spending over the last two decades at almost 200 percent, compared to just a 20-percent increase in classroom spending over the same period. Since 2010, the cost of spending on educators' pension has also more than doubled to over $5 billion in total, or to 20 percent of the state's total spending budget for education.
The end result of the ongoing onslaught has meant fewer resources for local school classrooms and even higher property taxes for already stressed out homeowners. With the start of the school just around the corner, hundreds of schools across the state may soon be forced to cut programs and even lay off teachers as more and more state dollars are diverted to cover rising pension costs, Morrison said.
"There aren't a whole lot of winners," Morrison said. "This is detrimental to educators just starting their careers, as they're faced with greater uncertainty during their working years and in retirement. We have proposed changes that would empower educators to be in greater control of retirement savings and advancement."