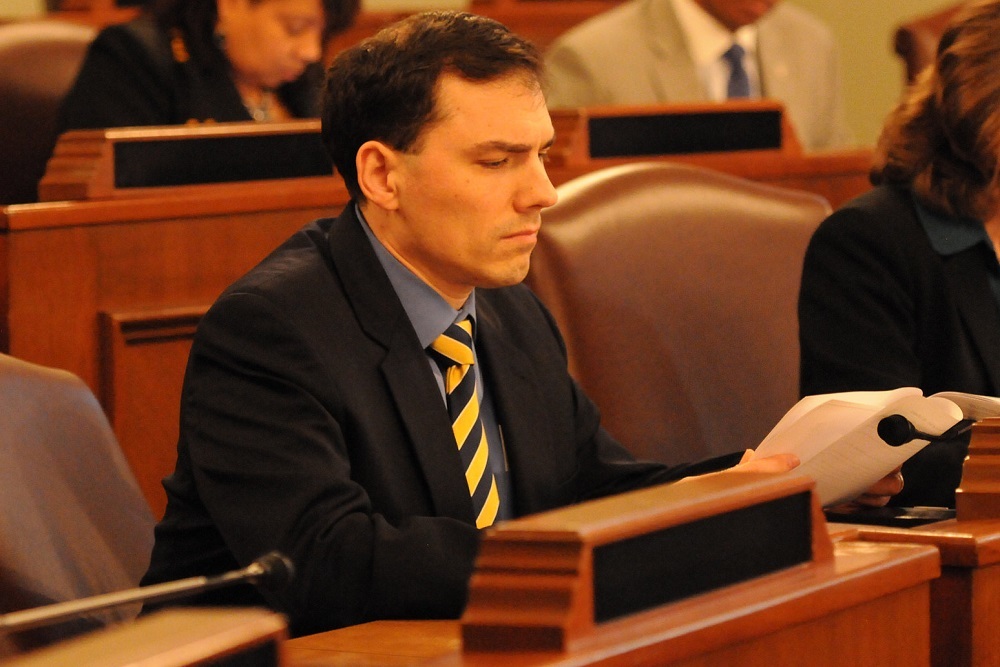 Illinois State House Rep. Tom Morrison (R- Palatine) on the House floor | morrison4staterep.com
Illinois state Rep. Tom Morrison (R-Palatine) said he is committed to being in tune with the people of the 54th District.
"The people in my area have a lot on their minds, issue-wise, and I am making myself as available and accessible as I can be," Morrison told the North Cook News of the four Coffee and Conversation events he is scheduled to hold with residents across the area over the next six weeks. "The No. 1 issue by far is property taxes. People want explanations about why they continue to rise so much faster than other cost of living expenses and why their home is worth less while their tax bill keeps rising."
Morrison is encouraging all the people of the district to participate in the forums, with the first event scheduled for 9 a.m. Aug. 29 at the Willow Recreation Park in Hoffman Estates.
"I will explain how the state of Illinois does not collect property taxes but does pass laws that local governments must follow that raise the costs of public works contracts and makes local governments less efficient," he said. "I will remind them that I sit on a pension reform committee and that I have been a leader on the need for pension reform since Day 1."
In the end, Morrison said, there are just two ways the state can get the added funds many lawmakers insist it needs to function more effectively.
"We can get more money by raising taxes and making the state less attractive, or we can draw more taxpayers and make the burden less on everyone," he said. "I'm of the belief we want more people living and working in Illinois. Vacant storefronts in our district end up costing more. We have to ask ourselves: What sort of policies can we create to fill buildings that are employing people and paying taxes instead of having it where those of us that stay behind are just faced with all the tax burden?"
The other Coffee and Conversation events are scheduled for consecutive Thursdays beginning Sept. 5 in Palatine, Inverness and Rolling Meadows.