Skokie Park District issued the following announcement on Aug. 7.
Skokie Park District staff released a new version of the Laramie Park renovation plan today, after listening to resident concerns at a July 11 public hearing.
See the Public Hearing story here.
Changes to the July 11 version include:
Expanded Parking
Rather than building a new parking lot in the northeast corner of the park, staff have developed a plan to expand the existing parking lot located off Sherwin Avenue near the park shelter. The plan expands the existing lot to the south along the east side of the shelter and will also be widened on the north side to create angled parking. These changes will add 24 more parking spaces to the lot, which currently contains only three spaces. In addition, the drop off area will still be available at the front of the shelter, with bollards and fencing installed along the south end of the lot near the playground for added safety.
Tennis & Pickleball Courts
Rather than replacing tennis courts with pickleball courts, the two tennis courts will remain in their current location and two new pickle ball courts will be constructed directly to the east.
In addition, the plan calls for new benches to be installed.
"These plans have not been finalized and further changes may be made," said Corrie Guynn, superintendent of parks. "That said, we believe that the current design will meet the needs of local residents, as well as all additional users of this important community park."
For questions or concerns, please contact Corrie Guynn at (847) 929-7802 or at cguynn@skokieparks.org.
Original source can be found here.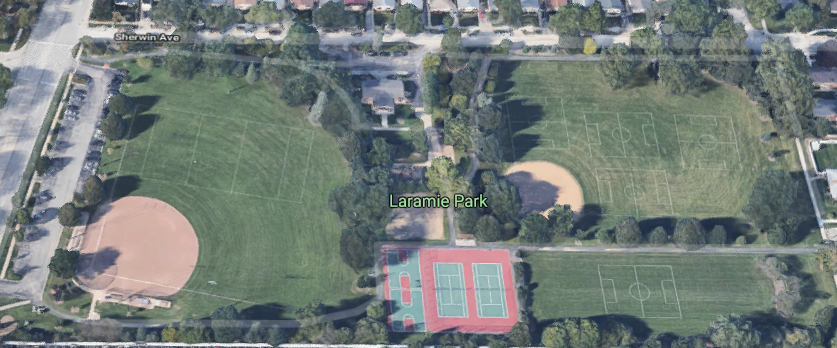 Source: Skokie Park District