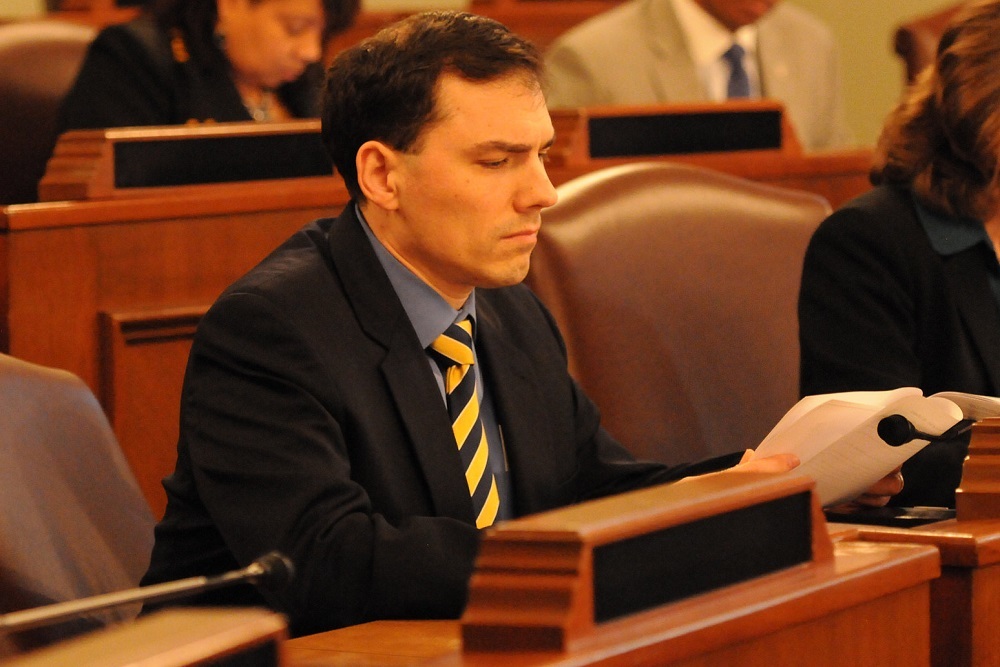 Illinois state House Rep. Tom Morrison (R-Palatine) on the House floor | morrison4staterep.com
A new Federal Housing Finance report finds that at a time when average home values were down by more than 20 percent in post-recession Illinois, property taxes were on the rise by nearly half that much, leaving many state residents in a quandary that has only added to the state's outmigration exodus.
Exacerbating that 10-year cycle even more, Illinois Policy Institute adds that all the crippling taxation came when the state was still dealing with the impact of the housing-market crash, with home values across the state remaining 300 percent worse than the national average. Longtime Illinois state Rep. Tom Morrison (R-Palatine) said he's saddened but not shocked to hear the news.
"Clearly when property taxes are so high, they're going to factor into home values because anyone who owns that home or property is going to have to pay the taxes that come with it," Morrison told the North Cook News. "As property taxes are climbing so much faster than the cost of living, that is going to depress home values. It means that quite a few people will be underwater on their homes."
Total population decreasing across the state in each of the last five years has not helped things.
"It causes some people to look elsewhere for greener pastures," Morrison said of the high taxation coming out of Springfield. "Obviously, there are some individuals and some groups that put up with the high taxes but for an increasing number of people, they either chose to look elsewhere or they are forced to."
Morrison said the options for a way out are limited.
"We need pro-growth policies and we also need to reform how we spend monies collected," he said. "Many of the rules that are passed out of Springfield directly impact the taxes that local governments have to charge."