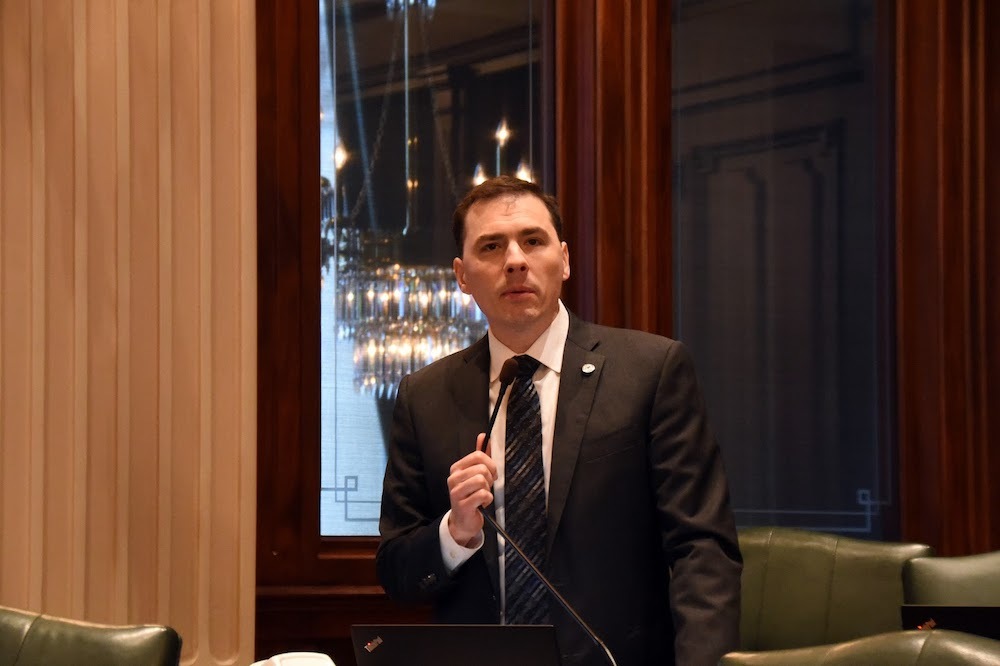 Illinois state Rep. Tom Morrison (R-Palatine)
Illinois state Rep. Tom Morrison (R-Palatine) has a simple rule of thumb for how he determines what is in the best interest of the people in his 54th District.
"I look at what will have the greatest impact on the greatest number of people in terms of the basics of what government is supposed to provide," Morrison told the North Cook News. "When you get beyond that, you open yourself up to criticism that this is not a priority."
Morrison insists that's the same approach he took in requesting funds from the $45 billion that Gov. J.B. Pritzker has set aside from his overall state budget for his ReBuild Illinois capital spending plan. Illinois Policy Institute is now reporting the plan is riddled with pork-barrel projects of up to at least $1.25 billion with spending on such things as a noise-abatement project at Chicago Belt Railway Yard in House Speaker Mike Madigan's home district and for the Illinois Arts Council, which is chaired by Madigan's wife Shirley.

Illinois House Speaker Mike Madigan (D-Chicago)
Lawmakers in Springfield are also slated to receive an average of $3.4 million for pet projects in their districts, with most of the money being earmarked for Democratic causes. The vast majority of the spending is coming on the backs of already overburdened taxpayers, who saw the state's gas tax double to 38 cents per gallon and certain vehicle registration fees jump to $148 from $98 as a way of generating funds to cover the additional costs.
"I can justify the projects that I requested funds for, those other lawmakers are going to have to face criticism if their projects are not a real priority," Morrison said. "I put in for road projects, resurfacing roads that were in pretty bad shape. I put in for stabilizing a creek that is washing away and eroding where a bridge is nearby, and two facilities that help take care of those with severe disabilities. I basically gave it to municipalities in my district for road repairs that are heavily traveled routes in the community I serve and two facilities that help those with developmental disabilities."
Morrison said he believes it is ultimately up to voters to determine what is valid capital spending and what is not.
"A water park, it's hard to say that is a priority given the severe conditions of our state's finances," he said, referring to a project in state Rep. Sue Scherer's (D-Kankakee) 99th District.