Precinct voter rolls: Where do candidates rely most on women in Illinois?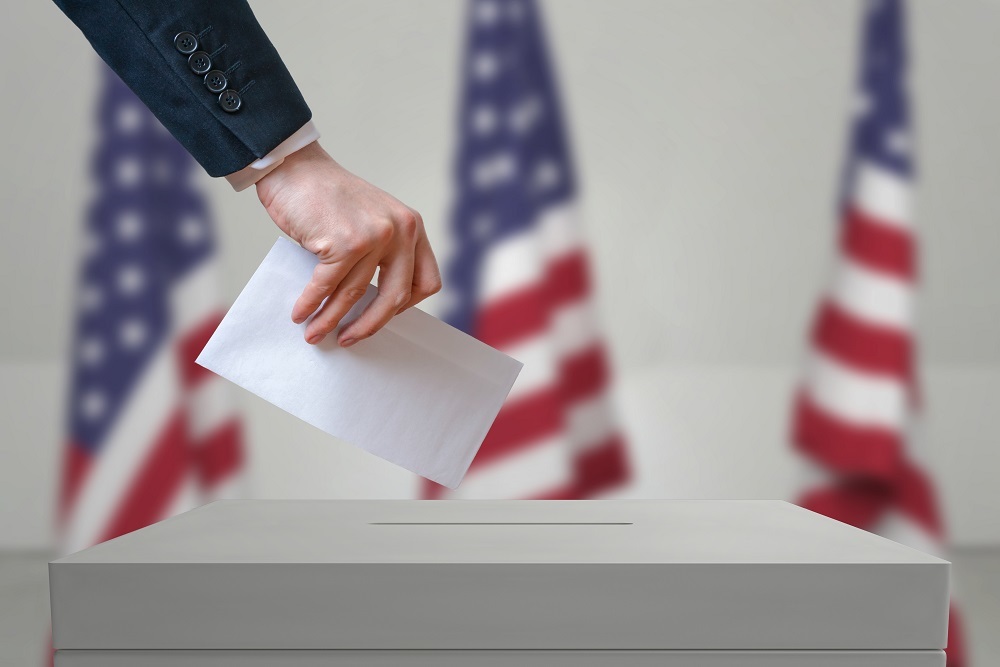 Candidates depend most on women to show up at the polls in Wheeling Township Precinct 24, Schaumburg Township Precinct 5 and Elk Grove Township Precinct 48 in Illinois.
It's in these area precincts that the split between the number of women voting and men voting is greatest.
Precincts in Illinois where women outnumber men most
Charleston Township Precinct 17
City of Chicago Ward 27 Precinct 20
Thornton Township Precinct 9
Dekalb Township Precinct 4
Proviso Township Precinct 23
Danville Township Precinct 26
Wheeling Township Precinct 24
City of Chicago Ward 41 Precinct 31
York Township Precinct 58
Schaumburg Township Precinct 5
City of Chicago Ward 48 Precinct 29
City of Chicago Ward 4 Precinct 19
City of Chicago Ward 9 Precinct 15
City of Chicago Ward 4 Precinct 30
City of Chicago Ward 20 Precinct 35
Cunningham Township Precinct 4
Elgin Township Precinct 33
Elk Grove Township Precinct 48
City of Chicago Ward 39 Precinct 36
Capital Township Precinct 35
Downers Grove Township Precinct 72
City of Chicago Ward 4 Precinct 31
City of Chicago Ward 3 Precinct 2
City of Chicago Ward 4 Precinct 9
Metamora Township Precinct 4
Bloomingdale Township Precinct 45
Rich Township Precinct 42
Lisle Township Precinct 79
City of Galesburg Precinct 23
City of Chicago Ward 9 Precinct 3
City of Chicago Ward 39 Precinct 2
City of Galesburg Precinct 16
Peoria Township Precinct 63
Niles Township Precinct 9
Thornton Township Precinct 64
York Township Precinct 128
Thornton Township Precinct 74
Bloom Township Precinct 13
City of Chicago Ward 5 Precinct 17
City of Chicago Ward 27 Precinct 14
Downers Grove Township Precinct 131
Rich Township Precinct 38
Downers Grove Township Precinct 109
City of Chicago Ward 9 Precinct 26
Dundee Township Precinct 14
City of Chicago Ward 5 Precinct 33
Lemont Township Precinct 2
Naperville Township Precinct 31
Patton Township Precinct 5
Godfrey Township Precinct 2
Evanston Township Ward 1 Precinct 1
Lyons Township Precinct 70
Addison Township Precinct 21
Thornton Township Precinct 45
City of Chicago Ward 20 Precinct 23
Schaumburg Township Precinct 27
Maine Township Precinct 11
City of Chicago Ward 5 Precinct 31
Normal Township Precinct 8
York Township Precinct 119
City of Chicago Ward 4 Precinct 35
Peoria Township Precinct 86
Rich Township Precinct 51
City of Chicago Ward 3 Precinct 18
Naperville Township Precinct 15
Rich Township Precinct 10
City of Chicago Ward 5 Precinct 32
City of Chicago Ward 3 Precinct 29
City of Chicago Ward 19 Precinct 39
Proviso Township Precinct 96
City of Chicago Ward 10 Precinct 8
Milton Township Precinct 32
Bloom Township Precinct 36
Geneva Township Precinct 13
Cooperstown Township Precinct 1
Quincy Township Precinct 33
Centralia Township Precinct 5
City of Chicago Ward 4 Precinct 11
Thornton Township Precinct 7
Thornton Township Precinct 6
City of Chicago Ward 8 Precinct 32
City of Chicago Ward 2 Precinct 30
Rich Township Precinct 26
Bloomingdale Township Precinct 66
Lyons Township Precinct 73
Cunningham Township Precinct 3
Monee Township Precinct 5
Otter Creek Township Precinct 1
City of Chicago Ward 19 Precinct 14
City of Chicago Ward 8 Precinct 33
Evanston Township Ward 6 Precinct 6
Bremen Township Precinct 56
Naperville Township Precinct 61
City of Chicago Ward 2 Precinct 18
City of Chicago Ward 2 Precinct 33
Niles Township Precinct 32
Joliet Township Precinct 2
City of Chicago Ward 8 Precinct 10
South Moline Township Precinct 29
City of Chicago Ward 7 Precinct 2
Thornton Township Precinct 80
Thornton Township Precinct 56
Warren Township Precinct 299
Libertyville Township Precinct 194
Northfield Township Precinct 34
Newell Township Precinct 4
City of Chicago Ward 8 Precinct 56
Centralia Township Precinct 1
Elk Grove Township Precinct 43
Downers Grove Township Precinct 139
City of Chicago Ward 41 Precinct 20
City of Chicago Ward 5 Precinct 16
City of Chicago Ward 2 Precinct 39
City of Chicago Ward 7 Precinct 38
York Township Precinct 131
Lyons Township Precinct 13
City of Chicago Ward 11 Precinct 15
City of Chicago Ward 2 Precinct 2
Rich Township Precinct 20
Thornton Township Precinct 118
Elgin Township Precinct 12
Vandalia Township Precinct 5
Mount Vernon Township Precinct 3
Worth Township Precinct 59
Rich Township Precinct 43
City of Rockford Ward 4 Precinct 3
City of Chicago Ward 4 Precinct 4
City of Chicago Ward 8 Precinct 44
Paris Township Precinct 3
Addison Township Precinct 24
City of Chicago Ward 4 Precinct 28
Murphysboro Township Precinct 5
City of Chicago Ward 28 Precinct 18
Warren Township Precinct 307
City of Chicago Ward 6 Precinct 1
West Deerfield Township Precinct 401
City of Chicago Ward 5 Precinct 22
Lisle Township Precinct 5
City of East St. Louis Precinct 3
City of Chicago Ward 2 Precinct 42
Wheeling Township Precinct 55
City of Chicago Ward 6 Precinct 3
City of Chicago Ward 21 Precinct 53
City of Chicago Ward 2 Precinct 44
City of Chicago Ward 8 Precinct 35
City of Chicago Ward 21 Precinct 39
City of Chicago Ward 21 Precinct 38
Algonquin Township Precinct 40
Thornton Township Precinct 61
Dekalb Township Precinct 2
Proviso Township Precinct 31
Worth Township Precinct 96
City of Chicago Ward 50 Precinct 18
Hickory Point Township Precinct 9
South Rock Island Township Precinct 16
City of Chicago Ward 4 Precinct 38
City of Chicago Ward 8 Precinct 39
City of Chicago Ward 4 Precinct 15
City of Chicago Ward 5 Precinct 37
Wheeling Township Precinct 74
Naperville Township Precinct 68
Naperville Township Precinct 17
City of Chicago Ward 24 Precinct 40
City of Chicago Ward 5 Precinct 5
City of Chicago Ward 50 Precinct 38
City of Chicago Ward 7 Precinct 45
City of Chicago Ward 21 Precinct 42
Milton Township Precinct 103
City of Chicago Ward 7 Precinct 11
Rich Township Precinct 34
City of Chicago Ward 6 Precinct 36
City of Chicago Ward 34 Precinct 19
City of Chicago Ward 5 Precinct 10
City of Chicago Ward 8 Precinct 4
City of Chicago Ward 4 Precinct 8
City of Chicago Ward 34 Precinct 10
City of Chicago Ward 8 Precinct 42
City of Chicago Ward 17 Precinct 29
Wheeling Township Precinct 83
City of Chicago Ward 4 Precinct 14
Monee Township Precinct 6
City of Chicago Ward 21 Precinct 24
Fremont Township Precinct 109
Maine Township Precinct 80
Mattoon Township Precinct 5
Capital Township Precinct 62
City of Chicago Ward 9 Precinct 8
Big Mound Township Precinct 2
City of Chicago Ward 4 Precinct 29
City of Chicago Ward 3 Precinct 32
Fremont Township Precinct 108
City of Chicago Ward 2 Precinct 37
Avon Township Precinct 19
Grant Township Precinct 4
Orland Township Precinct 30
Peoria Township Precinct 21
Orland Township Precinct 69
More News