State Rep. Tom Morrison (R-Palatine) wonders if the onslaught of taxes coming from Springfield will ever cease.
"State government is always looking at how to squeeze more out of taxpayers," he told North Cook News. "That's what this plastic bag tax is all about, squeezing more and more."
The brainchild of Democratic Gov. J.B. Pritzker, the proposed plastic bag tax would slap a 5-cent tax on bags as part of the 2020 state budget. With the Center for Biological Diversity estimating such a measure would cost the average family about $75 more in annual taxes, the new law is expected to generate somewhere in the neighborhood of $23 billion in added revenue.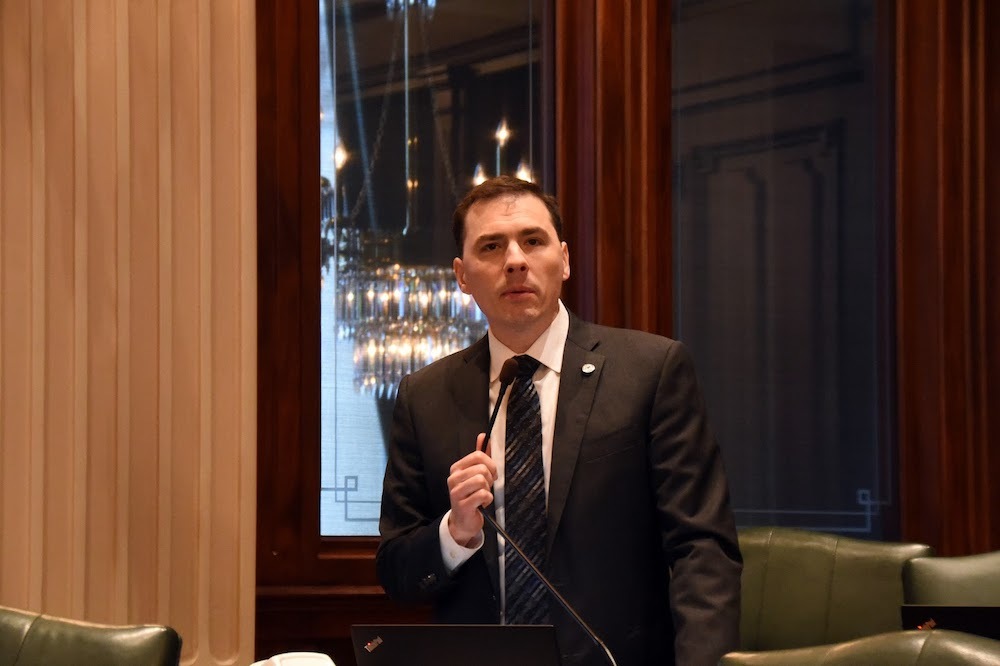 State Rep. Tom Morrison (R-Palatine)
"I think the idea of another tax like this just frustrates people to no end because it shows just how little restraint Springfield has when it comes to spending and taxes," Morrison added. "For those who live in border communities, all the non-stop taxing just gives them another reason to get away and shop outside of Illinois as much as they can."
Morrison said he even takes exception with the argument made by many supporters of the proposal about reducing plastic bag use being in the best interest of the environment.
"For all those who say this is good for the environment, there is the question of what comes next in terms of being the alternative," he said. "Alternatives like cloth bags wind up being energy-intensive to manufacture and properly clean. Think about it, when someone uses an alternative like a cloth bag, you're supposed to wash those after every use and that takes energy and water every time."