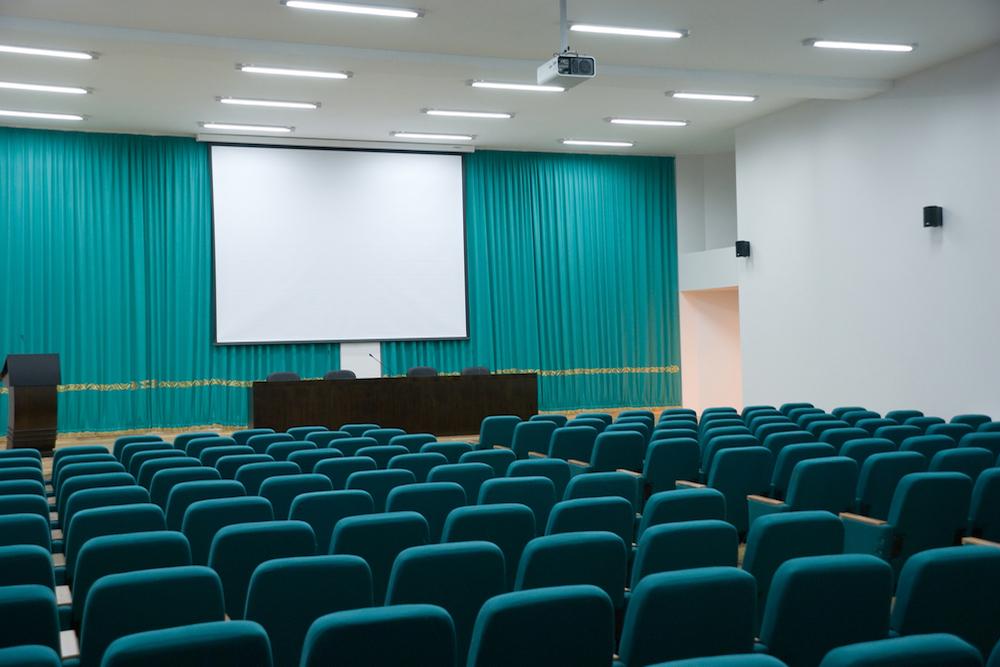 Village of Northbrook Plan Commission met April 4.
Here is the minutes provided by the commission:
1. CALL TO ORDER
| | | |
| --- | --- | --- |
| Attendee Name | Title | Status |
| Steven Elisco | Commissioner | Present |
| Norm Jacobs | Commissioner | Present |
| Jeff Sandler | Commissioner | Present |
| Dan Pepoon | Commissioner | Present |
| Jeremy Melnick | Commissioner | Present |
| Mark DeBartolo | Commissioner | Present |
| Johannah Hebl | Commissioner | Present |
| Jennifer Lawrence | Commissioner | Present |
| Marcia Franklin | Chairman | Present |
2. MINUTES APPROVAL - March 19, 2019
Commissioner Elisco moved and Commissioner Jacobs seconded a motion to approve the minutes for March 19, 2019. On a voice vote, the motion passed unanimously.
3. COMMUNITY PLANNING REPORT
None.
4. HEAR FROM THE AUDIENCE
None.
5. REVIEW OF DRAFT RESOLUTIONS
1. DOCKET NO. PCD-18-18: 1910 TECHNY ROAD - M/I HOMES TOWNHOMES (Public Hearing is Closed.) Consideration of a draft Resolution recommending approval of an application filed by M/I Homes of Chicago, LLC as contractual purchaser of the property commonly known as 1910 Techny Road, which is owned by TCP Techny, LLC for the purposes of authorizing the following zoning relief: A. Rezoning from I-1 Restricted Industrial to R-8 Multiple Family Residential district; B. Special permit for Concept Plan approval for a Planned Development with 84 townhouse dwelling units; C. Variation of the Subdivision Code to reduce the width of the right-of-way of proposed streets within the development from 60 feet to 52 feet; D. Variation of the Subdivision Code to allow a sidewalk on only one side of the proposed public street within the development; E. Variation of the Subdivision Code to Waive the Requirement to Bury Overhead Utility Lines along the Techny Road frontage of the Subject Property; F. Approval of a Tentative Plat of Subdivision; G. Variation to reduce the number of required off- street parking spaces within the development; H. Site Plan Approval; and I. Approval of any such variations, waivers, and zoning relief as may be necessary.
Commissioner Elisco moved, and Commissioner Jacobs seconded, to approve Resolution No. 19-PC- 05 for Docket No. PCD-18-18, 1910 Techny Road - MI Homes Townhomes as prepared and submitted by Staff. Approved by a roll call vote with Commissioner Sandler abstaining.
RESULT: NO ACTION REQUIRED
6. CONTINUED REVIEW OF APPLICATIONS
1. DOCKET NO. PCD-18-16: 1515, 1555, 1775 LAKE COOK RD – NORTHBROOK COURT SHOPPING CENTER (Second Public Hearing). An application filed by Northbrook Anchor Acquisition, LLC along with Westcoast Estates as owner of the properties commonly known as Northbrook Court Shopping Center located at 1555, 1515, and 1775 Lake Cook Road, for the purposes of authorizing the following zoning relief: a) Comprehensive Plan Amendment to Designate the Subject Property as Appropriate for Mixed Uses; b) Zoning Code Text Amendment to Section 5-109 B concerning reference to the Site Plan for Northbrook Court; c) Zoning Code Text Amendment to Section 5-102 to allow Multi-Family Residential as a special permit use and other permitted and special permit uses in the C-4 District; d) Zoning Code Text Amendment to modify Section 5-110 E concerning the Transitional Setback Requirements for the C-4 District; e) Zoning Code Text Amendment to Section 5-110 to increase the maximum allowed Height in the C-4 District to 80' and 5 stories, whichever is less; f) Zoning Code Text Amendment to Section 9-104 C. 3 (i) to allow for a reduction in parking stall dimensions for stalls located in a residential parking garage; g) Special Permit for a Multi-Family Residential structure with up to 315 dwelling units; h) Special Permit for Multiple Buildings on a Single Zoning Lot; i) Variation to reduce the required rear setback from 150' to 73'-3"; j) Approval of Final Plat of Subdivision; and k) Approval of such other zoning relief as may be necessary.
Michaela Kohlstedt, Deputy Director reported that the proposed site is located at the west end of the shopping center. The property is Zoned C4, Regional Shopping and it is the only C4 property in the Village of Northbrook. The site plan has been revised slightly following the first public hearing on March 5. The applicant is seeking an amendment to the Comprehensive Plan to designate the property for major corridor multi use. A series of text amendments, one being to adopt a new site plan for the shopping center into the Zoning Code which is a unique situation, as this is the only C4 property. A text amendment for the transitional setback on the south side, text amendment for a series of uses and allow for a change in height from 55 feet to 80 feet by Special Permit, and a text amendment to allow for a reduction in stall dimension sizes for parking spaces in an enclosed residential parking garage. There are special permits and variations proposed for multiple buildings on a single zoning lot, multi-family residential, height in excess of 55' and a rear setback variation from 150' to 73'. During the first public hearing, the Commission heard concerns from the public relating to storm water runoff, impact of traffic on Lake Cook Road and the shopping center intersections, impact the development would have on the schools, is there a need for an additional grocery store, and noise concerns relating to the open dining and open green space and affordable housing. Comments from the Plan Commission included the overall height and massing of the residential building along the southern property line should be reviewed to consider modifications to reduce the impact on the adjacent existing residences. During the first public hearing the Commission suggested that the applicant consider reducing the height on the south end with the idea of making the northern portion of the residential building taller. While the applicant did not do that, the applicant did provide the cross sections that were requested by the Plan Commission. The applicant eliminated a façade expanse on the south façade of the proposed residential building opening the second interior courtyard and reducing the elevation mass on the southern exposure. They were able to do this without increasing the height on the northern portion of the structure. They have also stated that they are maintaining a unit count of 315 units even with that design modification. Another item raised was to provide justification for the number of parking stalls being proposed indoors. The applicant has responded that their parking plan accounts for one parking stall per bedroom with an overall rate of one and a half stalls per unit. The applicant is proposing approximately thirty-two tandem parking spaces that are not counted in the overall parking. The tandem parking would go to the larger two and three- bedroom units, who are likely to have multiple vehicles. Another concern was that the applicant provide additional justification for the needed setback variation on the south side of the property and to work with the neighbors on the screening and buffering of the development. The Commission also asked that the applicant provide adaptive reuse plans for the proposed 70,000 sq. ft. grocery building while the applicant didn't provide specific plans. They reiterated that their market studies determined that a grocery store is still in demand for this area.
Commissioner Hebl asked for an explanation on the uses. Ms. Kohlstedt explained the C4 District uses and which are permitted, or which ones would require a special permit.
Commissioner Jacobs stated that he would like to see the passenger car rental changed from a permitted use to conditional use.
Chairman Franklin would like to see the size of the physical fitness facility have a cap on it. She doesn't have a problem expanding it from 2,500 sq. ft. but there needs to be a limit on the size.
Adam Tritt, Sr. Vice President with Brookfield, presented a slide presentation and stated that a lot of the comments and feedback from the Commission and public were taken into consideration and they have put together more detailed responses. Mr. Tritt explained how they were able to obtain this property when they purchased the Macy's property in 2018, which was the opportunity needed to get this plan together. Their plans are to complement the existing mall.
Dan Walsh, Sr. Vice President Ryan Companies, partner with Brookfield Properties, stated that when the placements of the residential units were chosen, they worked on creating a structure that minimizes the impact to the neighbors. They created a structure that has the parking on the first two floors, with one floor below grade and then placed the residential structure on top, and that allowed them to create a building footprint that created variation and relief to the neighbors to the south. After hearing comments from the Commission and neighbors, they went back to see how they could reduce the impact to the neighbors to the south. They have come up with a plan that eliminates the wrap on the east courtyard, effectively reducing the facade at its closest point to just over fifty percent. At the closest point, they are at 73 feet but most the building ranges from 100 to 200 feet in terms of proximity to the property line. A meeting was hosted at Northbrook Court with the Countryside Neighborhood Association, which was well attended, showing the proposed plan. New to the proposal is additional landscape screening. There is a minimal amount of space between Ring Road and the property line, so they came up with the option of 33 Evergreen trees that range in height from 10 ft. to 16 ft. when initially installed and they grow at a rate of about 1 ft. per year. The primary discussion centered around the 150 ft. setback and being able to comply with that is something they are not able to do. The C4 Zoning District was established in 1974 and the 150 ft. setback was intended for a one million square foot regional shopping center with massive buildings. Also discussed was the landscaping. The "great lawn" is the centerpiece of the redevelopment, a public space for all of Northbrook to use and enjoy. There will also be various courtyards with landscaping, a dog run, pool, a sun deck, grills, cabanas, hot tub and some private patios. Regarding concerns about the residential parking capacity, they have contracted with Lincoln Parking Consultants and they have determined that 1.5 parking stalls per unit is recommended. In addition, the parking garage will also contain 32 tandem parking spaces bringing the amount to 1.6 parking stalls.
Adam Tritt spoke on the concerns about the grocery tenant. He stated they did market research to help assess the demand for a grocer. Those reports came back very positive for the need for a grocer at that location. It will not move demand from an existing grocer but will satisfy an unmet demand. There were a lot of concerns about what if the grocer failed. Instead of bringing about specific plans, any number of things could go into that location. We are responsible owners and will ensure that all buildings will be put to market uses. We are active landlords and take pride in our properties.
Commissioner Lawrence asked Mr. Tritt what his long-term vision for this property is. Mr. Tritt responded that his vision would be to see this type of use extend across the site in some form or fashion.
Commissioner Lawrence asked if this was the best location to put these apartment buildings. Mr. Tritt said if they owned every bit of property within the rectangle, then the answer would be no. If the mall wasn't there, the answer would be no.
Commissioner Lawrence stated that the Commission would have liked to have seen other scenarios for placement of the residential apartments that wouldn't have brought them so close to the edge of the property line, then place the grocery store on an out parcel. Mr. Tritt responded that they did look at other scenarios and they didn't work for several reasons.
Commissioner DeBartolo asked Dan Walsh if it was correct when he said seventy-five percent of the buildings were at seventy-three feet on the left and on the right we're at fifty percent of the buildings at seventy-three feet where fifty percent of the buildings are one hundred and fifty feet more plus. Mr. Walsh pointed out the area in question to Commissioner DeBartolo.
Commissioner Pepoon asked if the residential buildings were moved to the west of the grocery store, how far back would the setback be. Mr. Walsh replied that if the residential buildings were moved, the grocery would not have the front field of parking, which would render the grocery store unfeasible. Mr. Tritt interjected that having the residential apartments where they are creates the continuous flow with the mall. If they were not located there, it would just be apartments adjacent to a mall.
Commissioner Melnick asked Mr. Tritt if he plans on keeping this a C4 and he replied yes.
Commissioner Sandler asked Mr. Walsh if he knew for a fact if the screening proposed could be done, being that there is an issue with the easement. Mr. Walsh replied that it looked as if it was doable but needs to look further into that. Deputy Director Kohlstedt responded that the adjacent property owners have not expressed support for the installation of trees on their individual properties.
Commissioner Pepoon asked if any residential is feasible on top of the grocery store. Mr. Walsh responded that they looked into that, but the grocery store would not allow that, and it would also be a much more expensive execution.
Commissioner Jacobs asked if they looked at the north south dimension and looked at shifting it further into what is a parking field right now. Mr. Walsh stated that they looked at a variety of footprints including a larger longer building expanding to the west, but it started to encroach on the parking for the grocer.
Commissioner Hebl asked if they really thought that a 70,000 sq. ft. grocery store is the wave of the future with more people using in home box delivered meals, ordering groceries online, etc. Mr. Tritt responded that this is the size of the grocery store the retailer they are working with feels they would need to be successful.
Chairman Franklin asked if there was a minimum number of parking spaces that the grocery store insisted on. Mr. Tritt stated that they are providing ample parking spaces for them, so there weren't any negotiations relating to parking.
Ken Smith, 1802 Walnut Circle, Northbrook - President of the Glenbrook Property Owners Association, stated that when he first saw this plan he thought it was great. Great for the Village, great for Northbrook Court but as usual, the devil's in the details. Since 2000, there has been a lot of building going on in Countryside. This association is contesting the building, the location of the building with its 73.2 feet. The tree solution will not work, there are retention areas in the back and side yards of two of the homes, possibly more. There are also ComEd wires there, so planting trees would be totally out of the question. It was suggested at the Northbrook Court Town Hall meeting that they take the whole apartment building and turn it around, and put it closer to Lake Cook Rd. If the restaurants and grocery store were located on the opposite side, the residents and homeowners can live with that. He is confident that the Plan Commission will make the responsible decision and not to allow the setbacks and the height variances requested by the applicant. He recommends that the apartment buildings be turned around.
Jimmy Shen, 226 Linden Road states that his backyard faces Macys. Imagine yourself cutting your lawn in the back and 80 feet away is a five-floor condo looking down at you. I don't care how big the trees are, it doesn't matter you have no privacy.
Jim Becket, 232 Linden Road stated that he was here on March 5th and many of his neighbors on Linden Road, who weren't here that evening, are right on the Ring Road. We were invited on March 20th to meet with the developers, but some were not invited, i.e., the family at 214 Linden Road. He has a house for sale and was told from realtors that he should expect some devaluation on his property. He has suspended the sale of his house while this is all going on, until he can get some clarity and some certainty on what is to happen.
O. Chhatriwala, 214 Linden Road stated his house is on the east side of the property. When he found out about the revitalization plan, he was excited and eager to see the project go on. Then, about two weeks ago some members of the community told them that there will be a five-story building right behind his backyard. Then he started losing sleep. His privacy will be gone forever. Residents from the apartments will be looking down on them. All the screening will only screen from the road, not from people looking out their apartment windows. The noise levels will go up, safety will be compromised, and our home values will be going down. They are not opposed to this project, just move the apartments to a different site. The financial interests of the homeowners need to be considered.
Maximino Caballero, 220 Linden Road showed the Commission some images of the location of his home, and the views from his house and the view from the proposed project. He is a native of Spain and it was not uncommon to see this type of development a tall building next to a house. Often, this all involved corruption. He cannot believe that he is facing this type of development here. There are going to be 350 rental families 75 feet away from his home, looking in his yard and windows. Safety is an issue. They will be able to know all the comings and goings. This is an invasion of privacy. The only solution the developer proposed to fix the privacy issue was to plant some trees, which is ridiculous. It may work for the first floor of the building but not the other four. This cannot be done. He wants to sit down with the developers and come up with a solution that works for both parties. Please do not approve the height and setbacks.
Louise Ristow, 1910 Walnut Circle, which is in the middle of Glenbrook Countryside. She has lived in this area for 48 years and remembers when Northbrook Court was a riding stable and a farm. There is talk about the necessity of more restaurants but in a two-mile radius in Northbrook there are about 17 to 20 restaurants and a mile and a half away in Deerfield there are 14 to 15 restaurants. There is talk about more grocery stores and again in less than a two- mile radius there is Jewel, Mariano's and Sunset Foods. Within a five-mile radius, you can add in Heinen's, two more Mariano's and Whole Foods. There is also a totally empty grocery store at Caldwell Corners, less than a mile from Northbrook Court. A high-end grocery store lasted less than two years at the Glen. The necessity for apartments, she understands that there is a trend for that for people her age, but within the last two years and going forward, there will be anywhere from 1,200 to 1,400 additional apartments between Northfield, Northbrook and Deerfield.
Mel Septon, 1925 Beechnut Road, Glenbrook Countryside hopes that the Commission will not grant permission to build an 80-foot-high building, 73 feet away from residents. It is truly an unreasonable request. Hopefully, you'll hold off until there is a more comprehensive plan for the entire Northbrook Court. He was on the Skokie Plan Commission and knows about these things. He has seen many proposed projects that sound wonderful in the beginning and change as time goes by. To allow this building this close to residents is unreasonable. Unless the developer plans on bringing in Sequoias and Redwood Trees from Yosemite, that's not going to happen with 20-foot-high trees. The Plan Commission should require them to build a 50 ft. high building that is 150 ft. minimum from the residences.
Nancy Hirsch, 23 Cottonwood Road asked if these new proposed apartment families would be going to Westmore or going to Greenbrier School. Chairman Franklin responded that District 28 Administration has looked at this and didn't have any objection. Ms. Hirsch replied, but, where would they be going. There are going to be kids all over Northbrook Court, buses, etc. There is a real safety concern there. She lives near there and they don't need another grocery store. Please take into consideration our property, our kids, where we live and everyone else's safety when you decide.
Carey Weiman, 230 Hickory Ct. Northbrook states that he has a 10-year-old and a 12 year old. He loves where he lives, he loves Northbrook Court and he wants it to do well. Whenever the Botanic Garden has bands or fireworks, he can't imagine what the pool and all the housing sounds will be like. Maybe this could go somewhere else. He can just see people calling 911 for noise complaints.
Yan Belfor, 212 Hickory Ct. wants to know why the developer hasn't shown other properties like this that they have developed and are successful.
Leonard Ginzberg, 215 Hickory Ct. located at the south west point of the subdivision, so any changes proposed from the past meeting to this meeting will in no way affect his property. He has a 13-year-old son that uses his backyard frequently with friends. The backyards in this neighborhood are used as sanctuaries. Having this proposed building so close to our properties eliminates any privacy and the feeling of safety. Mr. Ginsberg is strongly urging the Plan Commission to not allow the applicant to have the variance of height and variance of setbacks.
Betty Kahn, 1175 Lake Cook Road is here representing eighty-eight condo owners that live at 1125 and 1175. Ms. Kahn just wants the Plan Commission to know that their worse fear is the additional traffic to Lake Cook Road and the wear and tear to that street. Ms. Kahn suggested that if Northbrook and Highland Park could possibly work together to open the intersections between Ridge and Lee, and the one that goes to the center of the shopping center, that it's very possible that could alleviate some of that traffic. Not a lot, but at least a little.
Chairman Franklin moved to close the public hearing. Second. All in favor.
Commissioner Elisco was hoping to see more of a drastic change in the plans. The height when first presented was not acceptable and some other form needed to be presented. The minimal changes made did not address any of the problems brought up with that building the first time around. The developer gave a lot of materials on the market viability of both grocery store and the apartment building but were never shown any evidence that either of those uses are the best uses for this parcel. He suggested going back and look at the apartment building and make it work to the satisfaction of everyone, otherwise we're at a standstill and we'll have to wait for new plans. Everyone has stated that they want this for Northbrook Court, but it has to happen to the satisfaction of all the residents and all the Commissioners. In regards to the grocery store, adaptive reuse, he wasn't looking for site plans and alternate drawings; he was looking for proof of successful redevelopment and viable solution in case the grocery store goes out. Regarding the landscape screening, we proposed the landscape screening not to hide the height of the building obviously, but to give you some extra privacy from the courtyards that are there, the extra trash, the extra activity, the extra traffic, etc. In order for Commissioner Elisco to vote yes on this petition, they would have to change the apartment building with the height and possibly the orientation, the grocery store, he needs to see alternatives in case it does fail and he needs to see the letters from the residents approving the extra screening, also taking into consideration the various easement considerations that might be involved.
Commissioner Melnick stated that he could not top what Commissioner Elisco said so, he agrees.
Commissioner DeBartolo views the grocery store differently, he feels it's a great idea. He also believes that if the grocer failed, the developers are in the business to redevelop it. He is going on the assumption that they know what they're doing. He doesn't have an issue with an anchor grocery store. His major concern is that Northbrook Court is 25% of the Villages' tax revenue and we need to maintain that. He wants this to work, but also does not want to burden the residents on the south end. He would like to see the height reduced. A lot of people are complaining about privacy, but when you buy a piece of property this close to the mall, you had to relinquish some of that privacy. You had to say to yourself at one point, maybe something will change and maybe this open space isn't going to be this open space anymore. We all must move forward and we all have to change.
Commissioner Lawrence stated that she is not getting the feeling that there is the level of trying. She needs to see more from the developers that they have gone the full extent to do what they need to do, to prove to this Commission that they have done everything that they can possibly do to mitigate concerns. These neighbors should not have to bear the burden for the success of Northbrook Court. When these people bought their homes, there were guidelines in place and those guidelines were the zoning restrictions that are there now. She feels that it is her duty to maintain those guidelines, especially in this situation where it is such an extreme. She is a definite "No" unless they can come back with better options.
Commissioner Hebl stated that Commissioner Elisco was very clear at the last meeting and it seems we're back at square one. An unknown grocer is calling the shots on residencies above them and the size of their building. She likes the idea of redevelopment and wants it to thrive. The homeowners are flexible, they've made their stance on height and distance but other than that, there doesn't seem to be an objection to the plan. We need to get somewhere in between where we are right now with the height. If that means a change of location or the grocery store has to be revisited at a future date and we just look at residential and restaurants for now, then so be it.
Commissioner Sandler commented that we need to stop looking at Northbrook Court as we did when it was built. All the malls are going away, they have to be redeveloped. However, we need to reach a balance. Northbrook Court is going to be redeveloped piece meal, that's just the reality of it. Last meeting, he was very bullish on this project but this time, he was hoping to hear a little bit more. He is still in favor of development here, but he feels the plans need to be revisited. He feels that this redevelopment is being driven by a grocery store. The property is challenging and whatever is put there will have some impact on the neighbors.
Commissioner Pepoon stated that at the last meeting, he stated that this was a great project and felt that we were close and was excited to see what the developers were coming back with to make things better. He was disappointed with what he saw tonight. He is very enthusiastic still but, needs to see better plans by pushing the building back at the south end and bringing the building lower.
Commissioner Jacobs stated that the building mass for the residential piece is the issue with all of this. Overall, he doesn't have a problem with the plans; it's the building mass at the edge of the property abutting the residential properties that is the problem. He encouraged the developers to address this problem.
Chairman Franklin is cognizant of the site limits the developer has to work within. She reminded everyone that no zoning lasts forever, and that the Village has to be flexible over time. She agrees with her fellow Commissioners and was disappointed with the level of plan modifications made for tonight. She stated that the developer must move the building further north for her to vote in favor of this redevelopment.
Barry Nekritz spoke on behalf of the developer. They will attempt to show that this is in fact the best way to redevelop the site. They will make another effort to see what they can do. It is very difficult, they do not have control over the site. They will try and satisfy the negatives and try and answer more of the questions. He is requesting to come back on May 7, 2019.
Motion and second to reopen the public hearing on May 7, 2019. All in favor.
The applicant requested to have Resolutions prepared either way so that it could be voted on at the May 7, 2019 meeting. Chairman Franklin replied that they will not be considering resolutions on May 7.
7. OLD BUSINESS
None.
8. NEWBUSINESS
None.
9. ADJOURN
On voice vote, a motion to adjourn passed unanimously. Adjourned at 10:11 p.m.
http://northbrookil.iqm2.com/Citizens/FileOpen.aspx?Type=15&ID=1410&Inline=True