Cook County teachers thinking about opting out of paying union dues following a landmark U.S. Supreme Court decision last summer have options of which they may not be aware. A Chicago-based conservative think tank has announced Leave My Union for teachers and other Illinois public-sector employees who want to explore their options.
One such employee, a Cook County teacher, was featured in a North Cook News story last week. The teacher, who spoke on condition of anonymity, said that working one-on-one with Chicago Public Schools would have "landed me in a much better position if I had been able to negotiate my own salary." The teacher told North Cook News that despite earning two master's degrees and teaching special courses, he still gets the same pay as a gym or reading instructor under contracts negotiated by Chicago Teachers Union.
"Their skills are not in any way unique," the teacher was quoted as saying, speaking about the gym and reading teachers. "They get paid exactly the same that I get paid simply based on number of years of experience and how many credit hours they racked up in college, even though those credit hours have nothing to do with what they teach."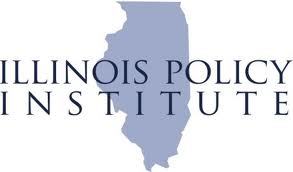 This teacher also said he does not support the frequent labor disputes he and his colleagues find themselves embroiled in.
"I'm also not a fan of these strikes that result in no significant gains," the teacher said. "I've been a participant in two of these strikes. The students get locked out of the classroom, the teachers don't really win much, to me it feels like whatever goes into the contract is really there to protect union members and not really serve the children, no matter how the union tries to spin it."
The teacher said he already has chosen to opt out of union membership, and he is not alone. The Illinois Policy Institute (IPI) reported earlier this week that Almost 7 percent of employees represented by Illinois Federation of Teachers are no longer paying union dues or fees.
Citing IFT's reporting documents filed with the U.S. Department of Labor in March, the IPI report said the Union collected dues and fees from 94,229 in 2018. That figure is thousands fewer this year.
Last summer the U.S. Supreme Court ruled in Janus vs. American Federation of State, County and Municipal Employees (AFSCME) that government employees cannot be forced to pay compulsory union dues and fees. Before that decision, public school employees who were not union members were deemed "agency fee payers" and had to pay fees to the union. Members had to pay dues.
Are you leaving your public sector union?
If so, we'd like to hear your story. Please send us an email at news@northcooknews.com. Be sure to include your name, phone number and email address as well as the best time for us to contact you.