Village of Arlington Heights President and Board of Trustees will meet January 7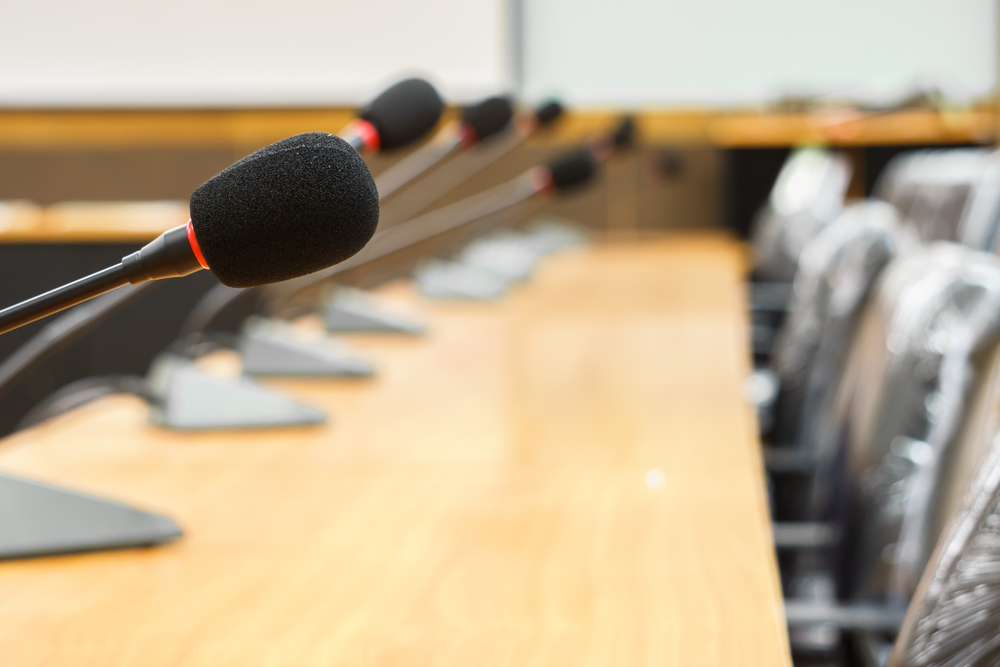 Village of Arlington Heights President and Board of Trustees will meet on Monday, Jan. 7.
Here is the agenda provided by the board:
I.Call To Order
Ii.Pledge Of Allegiance
Iii.Roll Call Of Members
Iv.Approval of Minutes
A.Committee of the Whole 08/13/2018
B.Village Board 12/17/2018
V.Approval Of Accounts Payable
A.Warrant Register 12/30/2018
Vi.Recognitions And Presentations
Vii.Public Hearings
Viii.Citizens To Be Heard
Anyone wishing to speak on a subject not on the Agenda should fill out a card, located in the back of the room, and hand it to the Village Clerk. Please limit your comments to three minutes.
Ix.Old Business
A. Report of the Committee-of-the-Whole Meeting of January 7, 2019
Interview of Grace Baldino for Appointment to the Youth Commission -Term Ending 4/30/19
B. Report of Committee-of-the-Whole Meeting of January 7, 2019
Consideration of recommending to the Liquor Commissioner the issuance of a Class "AA" Liquor License to Timios Enterprises Corp., dba Palm Court Restaurant and Banquets located at 1912 N. Arlington Heights Road upon surrender of the current liquor license issued to this address
X.Consent Agenda
This Agenda consists of proposals and recommendations that, in the opinion of the Village Manager, will be acceptable to all members of the Board of Trustees. The purpose of this Agenda is to save time by taking only one roll call vote instead of separate votes on each item. Consideration of this Consent Agenda will be governed by the following rules and procedures prior to roll call vote:
1.Any Trustee who wishes to vote "no" or "pass" on any Consent Agenda items should so indicate.
2.Upon the request of any one Trustee, any item will be removed from the Consent Agenda and considered separately after adoption of the Consent Agenda.
3.Citizens in the audience may ask to remove any item on this Consent Agenda.
4.One roll call vote will be taken and will cover all remaining Consent Agenda items.
Consent Approval Of Bids
A.Yamaha Sound Board and Stage Box
Consent Legal
A.An Ordinance Amending Chapters 23 and 27 of the Arlington Heights Municipal Code
(Amendment to automatic sprinkler system requirements)
B.An Ordinance Amending Planned Unit Development Ordinance Numbers 79-166, 80-105, 81-028 and 81-035 and Granting a Variation from Chapter 28 of the Arlington Heights Municipal Code
(Arlington Executive Plaza, 3335-3395 N. Arl Hts Rd)
C.A Resolution Approving a Sales Tax Rebate Agreement
(Le Obsession Inc., 16-18A S. Dunton Ave)
D.A Resolution Approving a Membership Agreement with the Geographic Information System Consortium
(Arlington Heights' membership)
Consent Report Of The Village Manager
A.Proposed Transfer of Special Assessment Funds
Consent Petitions And Communications
A.Bond Waiver - St. Edna Church Bingo Events
Xi.Approval Of Bids
Xii.New Business
A.Southpoint Shopping Center Outlot - 600 E. Rand Rd. -
PC#18-020
Subdivision, Variations
Xiii.Legal
A.An Ordinance Amending Chapter 12 of the Arlington Heights
(Article II, Tobacco Dealers)
Xiv.Report Of The Village Manager
Xv.Appointments
Xvi.Petitions And Communications
Xvii.Adjournment
https://arlingtonheights.novusagenda.com/agendapublic/MeetingView.aspx?MeetingID=1692&MinutesMeetingID=-1&doctype=Agenda
Want to get notified whenever we write about
Village of Arlington Heights
?
Next time we write about Village of Arlington Heights, we'll email you a link to the story. You may edit your settings or unsubscribe at any time.
Sign-up for Alerts
Organizations in this Story
More News