Village of Northbrook Administration and Finance Committee met October 23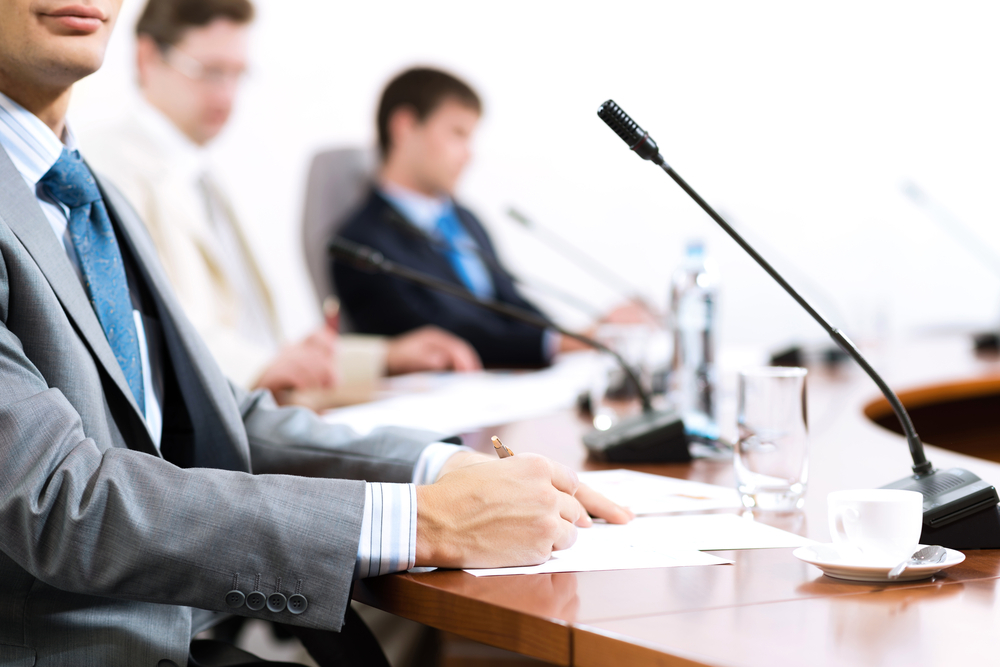 Village of Northbrook Administration and Finance Committee met October 23.
Here is the minutes as provided by the committee: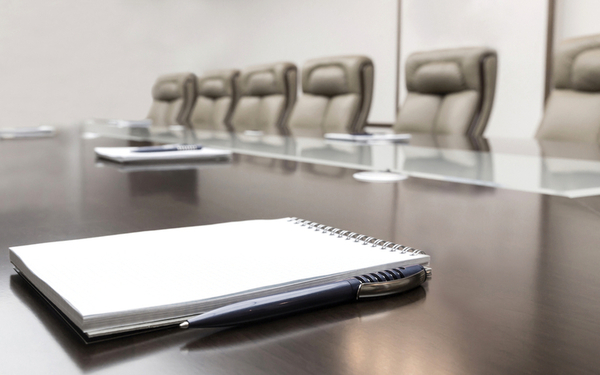 Call to Order
Trustee Ciesla called the meeting to order at 6:30 p.m. in the Terrace Room of the Village Hall. On roll call, present were Trustees Ciesla, Karagianis and Israel. A quorum was present. Also present were Village President Frum, Trustee Buehler, Trustee Collison (Entered at 6:38), Village Manager Richard Nahrstadt, Deputy Village Manager and Chief Financial Officer Jeff Rowitz; Assistant to the Village Manager, Madeline Farrell; Fire Chief Andrew Carlson; Police Chief Roger Adkins; Deputy Police Chiefs Scott Dunham and Dan Strickland; Internal Services Manager Jason Batalden; Chief Information Officer Lori Baker; Public Works Director Kelly Hamill; Village Engineer Matt Farmer; Assistant Public Works Director Matt Morrison; Assistant to the Village Manager (PW) Erik Jensen; Deputy Chief Financial Officer Iwona Petryszak; Assistant Finance Director Betsy Garibaldi; Director of Development & Planning Services Tom Poupard; Deputy Director of Development & Planning Services Michaela Kohlstedt; Communication Manager Cheryl Fayne; Village Clerk Debbie Ford, and Sue Anetsberger, Recorder.
Guests Present
Matt Beran – Lauterbach & Amen; Jo Jo Hebl; Heather Ross
Hear from the Audience
None
Presentation of Comprehensive Annual Financial Report and Management Letter for the Fiscal Year Ending April 30, 2018
Jeff Rowitz, Deputy Village Manager/Chief Financial Officer stated that Public Act 98-0738 became effective January 2015 and requires that the Village Auditor provide a copy of any management letter, along with a copy of the audited financial statements to each member of the Board at a public meeting. Hard copies were handed out. Electronic copies were sent previous to the meeting and have been posted on the Village's website. Mr. Rowitz introduced Matt Beran, a partner from the firm of Lauterbach & Amen, LLC. Membership was asked if they had any questions for Mr. Beran. There were no questions relating to the audit or the management letter.
Iwona Petryszak, Deputy Chief Financial Officer provided a year-end review for FY 2017/18. Actual revenues were in line with March estimates. Revenues are about 23% more as compared to original budget, mainly due to bond proceeds. The budget included bond proceeds of $870,000, but the actual figure is about $11.5 million. Bonds were issued in February to purchase the "Grainger Property and Land" and also for FY 2018/19 capital projects. Expenses are about 2% lower as compared to the original budget. The March estimate was about $8.4 million higher due to the timing of the Grainger acquisition because the closing was anticipated for April, but did not happen until May 2018. The fund balance is about 1.3% higher as compared to the original budget and slightly higher than the March estimate.
The General Fund balance above the 40% reserve policy is about $3.3 million. Fund balance as a percent of revenues is approximately 47%.
Ms. Petryszak then discussed revenues, expenditures and fund balance for the last five fiscal years, General Fund revenues by source, expenditures by category, and overtime by department. Trustee Ciesla asked that the long term debt numbers and the repayment of debt be reviewed with regard to anticipated facility improvements.
Jeff Rowitz reported that first quarter fiscal year revenue was very close to what was projected. Expenses are projected to be over the original budget due to the timing of the Grainger purchase. The fund balance is projected to be $3.1 million above the 40% reserve policy.
Director of Development and Planning Services Tom Poupard reviewed the following:
Cumulative Construction Value numbers go up and down a lot from January through September. Last year LifeTime Fitness, 1000 Skokie, Finger Companies were all being constructed. The Jacobs Company project was not included in the current data but is ready for the first ten units to be issued. They are expected to come in for permits next month. Building inspections are a good barometer of activity. The expectation is that there will be a spike up in the number of permits issued.
President Frum asked if there is a dedicated crew to do inspections. Director Poupard stated that part time inspectors are hired for a particular building project and generally spend two days per week doing inspections at that facility.
Non residential permits for commercial, office, and industrial have remained pretty constant, only a little behind.
Single family residential permits to date are down a little bit. The real estate market is softening due to a tax cut that impacted property taxes, interest rates and the stock market. Homes for sale that are priced over $750,000 are not moving well. The greatest concentration of new homes is in the center of town. The impact for concentration is in school districts #28 and #30. Red Seal is not completed and therefore does not show up in the numbers.
Residential market numbers since 2016 are very flat. Northbrook's numbers are quite similar to Deerfield and Glenview. The gap between the list price and sales price show quite a difference.
Apartment numbers for the entire north suburban market moving. Deliveries of units are coming on line with the Finger Company due in 2019. North Shore 770 has been sold and is now known as TGM and has a 14% vacancy rate.
Retail vacancy rate information is hard to get from Northbrook Court. They do not report their numbers. Rents are starting to go up. The overall retail vacancy rate for Northbrook is 4%. The biggest vacancies within the Village are Sanders Court, Village Square, White Plains and Willow Festival. Director Poupard stated that the Village is in talks with a fast food provider wishing to lease space at Sanders Court. He believes the office spaces at Sanders Court located along the Dundee Road will be torn down once the tenants' leases expire.
Office vacancies are still a little problematic. The Walgreen's property is over 200,000 square feet. A lot of the office vacancies are located on Skokie Boulevard.
Industrial vacancies are nationally dropping and rents are generally going up. The largest industrial vacancies within Northbrook's boundaries are 500 Lindberg Lane, 555 Huehl Road, 1910 Techny, 2775 Shermer, 3401 Commercial, and 4065 Commercial. Trustee Ciesla asked Mr. Poupard for information on the number of years tenants have occupied some of the spaces and information on turnover statistics.
Adjourn
President Frum stated that the Ad Hoc Facilities Committee will meet on October 30th at 6:30 p.m. and the Administration & Finance Committee will meet on November 13 to discuss the CIP and property tax levy. At 7:15 p.m., a motion was made by Karagianis and seconded by Israel to adjourn the meeting. The motion passed by a voice vote.
https://www.northbrook.il.us/AgendaCenter/ViewFile/Minutes/_10232018-1488
Want to get notified whenever we write about
Village of Northbrook Administration and Finance Committee
?
Next time we write about Village of Northbrook Administration and Finance Committee, we'll email you a link to the story. You may edit your settings or unsubscribe at any time.
Sign-up for Alerts
Organizations in this Story
Village of Northbrook Administration and Finance Committee
More News