Rep. Tom Morrison (right) | I-LAW
Rep. Tom Morrison (R-Plainfield) and other legislators held a news conference to criticize Democratic lawmakers over an advertisement promoting property tax relief.
"It is shameful that we have such a strong Democratic majority that controls the bill process in the House and the Senate, that passes bills with no intention of becoming law," Morrison said. "They make for great mail pieces, great headlines and great talking pieces as the incumbents go door-to-door."
Morrison said Maggie Trevor, his Democratic opponent for the 54th House District seat, touts property tax relief but he has been down in Springfield and has seen the "sham" bills that are passed in the House but never make it out of the Senate.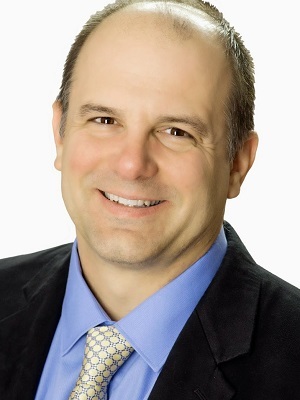 Rep. Mark Batinick (R-Plainfield)
"It is a con, and it needs to stop," Morrison said.
State Reps. Peter Breen (R-Lombard), Mark Batinick (R-Plainfield) and Margo McDermed (R-Frankfort) were also in attendance.
The speakers produced examples of ads mailers from Democrats that tout Republican ideas.
The ads include a "no budget, no pay" proposal that some Republicans at the press conference have supported. Democrats are capitalizing on the idea in their mailers to get votes with no intention of following through, the representatives said.