Davie: Illinois is struggling because of lack of 'leadership, capability and accountability' in Springfield
Barrett Davie
State Senate candidate Barrett Davie argues it's clear who his opponent, Sen. Julie Morrison (D-Deerfield), is most beholden to in Springfield.
"A shockingly low 4% of Senator Morrison's political donations have come from individuals in the first half of this year," Davie told the North Cook News. "The rest comes from PACs, law firms and large corporations. It's because she doesn't represent her constituents, she represents Michael Madigan and Springfield's special interests. She has been in office for 6 years and hasn't been able to build any local grassroots or political [support]."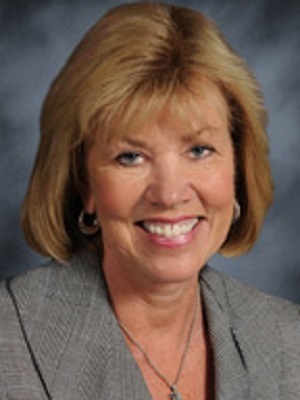 Illinois state Sen. Julie Morrison (D-Deerfield)
An Illinois Policy Institute (IPI) analysis suggests Morrison would not be alone.
In recent times, Madigan has contributed nearly $15 million to the campaigns of some 60 current lawmakers he seems intent on keeping in Springfield. In every instance, each of the lawmakers involved also shares the common thread of openly supporting Madigan's ironclad grip on the chamber as the longtime House Speaker.
Besides being the longest-serving House speaker in history, Madigan also serves as chairman of various campaign committees, giving him access to even more cash and resources, according to IPI.
Davie, who wants to represent Senate District 29, has long been on record of voicing the dishonor he thinks Madigan is bringing to Illinois with the way he operates, adding that he finds accomplices like Morrison to be just as culpable.
"Mike Madigan doesn't get it, but that doesn't stop my opponent from keeping the hundreds of thousands of campaign contributions she has accepted from him," he recently posted on Facebook.
Davie recently told North Cook News he's convinced all of Springfield's shortcomings are the reason why Illinois' national reputation has suffered.
"Illinois has 36 Fortune 500 companies, world-class universities, fantastic natural resources in Lake Michigan and the best farming soil in the nation, and history and geography make us a major transportation hub here in the Western world," he said. "The list of resources goes on and on... . We have so many advantages and should be leading the nation in growth, innovation and quality of life. We struggle due to a lack of leadership, capability and accountability in the political class."
Senate District 29 includes portions of the north suburbs of Chicago in Lake and Cook counties.
Want to get notified whenever we write about
Friends of Barrett Davie
?
Next time we write about Friends of Barrett Davie, we'll email you a link to the story. You may edit your settings or unsubscribe at any time.
Sign-up for Alerts
Organizations in this Story
More News