Sexual harassment scandal in Springfield highlights need for new leadership, Smolenski says
Republican state House candidate Marilyn Smolenski
Given the admission of responsibility by Illinois' powerful and longtime House Speaker Mike Madigan (D-Chicago) and other developments in the widening sexual harassment scandal in Springfield, it's time for new leadership, Marilyn Smolenski, a Republican state House candidate from Park Ridge, said during a recent interview.
"Illinoisans expect more; we must hold violators accountable," Smolenski, who is running to unseat incumbent Rep. Marty Moylan (D-Des Plaines) in this year's general election, told the North Cook News. "Springfield has been under the same leadership for over 40 years. Madigan has had time to clean house and resolve these issues, but has not. It's a failure of leadership."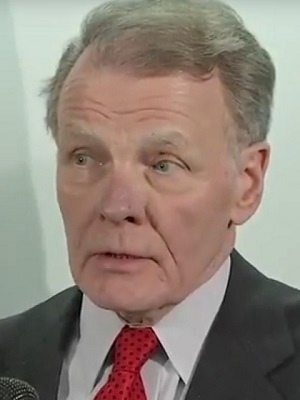 Illinois House Speaker Mike Madigan
As more women have come forward with allegations of sexual harassment against state lawmakers, Smolenski said the process for handling those complaints needs to change.
"The current process is neither fair nor unbiased," she said. "We need a truly independent legislative inspector general to investigate the complaints, and we need reform for the process in which ethics complaints are filed and investigated."
Making that happen will require new leadership in Springfield, Smolenski said.
"The only way to a new culture in state government is to elect new leaders to state government," she said.
Smolenski's comments came days after Tim Mapes, Madigan's former chief of staff, was forced to resign after a fellow staffer accused Mapes of "multiple instances of bullying and harassment." Mapes' resignation is among the latest developments in the sexual harassment scandal in Springfield.
State Rep. Lou Lang (D-Skokie) also resigned as deputy Illinois House majority leader amid harassment and retaliation allegations.
In February, Madigan took responsibility for not doing enough about the sexual harassment scandal that first erupted in Springfield last fall.
"I would never condone, sweep under the rug or refuse to take any step to ensure we did not eradicate any behavior of this kind," Madigan said at the time. "I understand the 'knock it off' mentality is not enough, and we must, and will, do better moving forward. We must do better. We will do better."
Madigan, who was first elected to the House in 1970, is himself running for another term in November's general election. The longest-serving legislative leader—state or federal—in U.S. history, Madigan has been Illinois House speaker for all but two years since 1983. Madigan ran unopposed during the Democratic primary in March, and he has no Republican opposition in November.
Earlier this month, Smolenski called on Madigan to resign over the sexual harassment scandal.
Want to get notified whenever we write about
Marilyn Smolenski for State Representative
?
Next time we write about Marilyn Smolenski for State Representative, we'll email you a link to the story. You may edit your settings or unsubscribe at any time.
Sign-up for Alerts
Organizations in this Story
Marilyn Smolenski for State Representative
More News