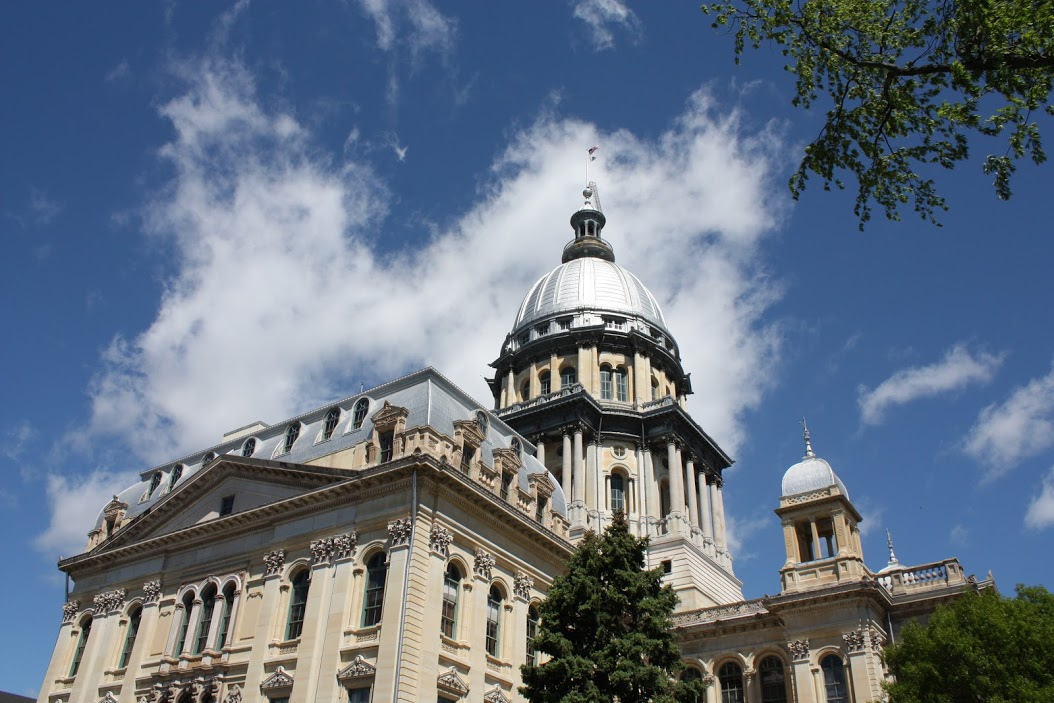 Illinois State Capitol
Three GOP senators voiced their concerns during Senate floor debate March 14 over legislation regarding $350 million in education funding.
HB5812, sponsored by Sen. Andy Manar (D-Bunker Hill), is the long-awaited Illinois State Board of Education evidence-based $350 million funding formula, which according to the bill backer is the final trailer bill needed to fully implement the distribution of funds in an equalized fashion to 850 school districts, with the poorest districts expected to see the most money first.
Though Sen. Tom Rooney (R-Roling Meadows) said he had no strong objections to the bill that had "many moving parts," he would still vote no.

Sen. Sue Rezin speaks on HB5812 during Senate floor debate March 14.
"Because when we started down the road with Senate Bill 1, we passed the bill through the chamber before the Illinois State Board of Education had finished running all the numbers, and we were told don't worry about it, we have to get this over to the House, so forth and so on," Rooney said. "And we all know the way that story went."
Then came the trailer bill, which was supposedly just to clean up language, Rooney continued, adding he did not want to be an obstacle in the process so he took it at face value and supported it. Then the numbers came back, and Rooney said realized he should have gone with his gut.
"If I would have known that back when we voted, I wouldn't have swallowed the speech that all this was was a cleanup and we had to deal with a veto because the numbers weren't as they were presented," Rooney said. "So now, here we are today. This is the third time we are taking a vote on an education bill before we know what the numbers are."
Data first, vote second, Ronney added, before noting he would vote no.
Speaking of numbers, Sen. Kyle McCarter (R-Lebanon) reminded the Senate that ISBE is asking for an additional $7 million while admitting, "it was not a reasonable request."
"So just remember this is the funding formula that was put in place, and we were warned that throughout the United States, all this does is raise the cost of education with negligible increased results," McCarter said.
Sen. Sue Rezin (R-Morris) spoke straight to the bill and the alleged panel that was supposed to be hired to oversee the process to make changes to the new funding formula that was negotiated well over four years.
"I ask that in the future the state superintendent appoint a commission that needs to precisely do what we are doing today," Rezin said.
HB5812 passed 38-17 and was moved to Gov. Bruce Rauner's desk where it was approved and went into effect on March 23.