Miller battles Springfield GOP machine in 53rd House District primary race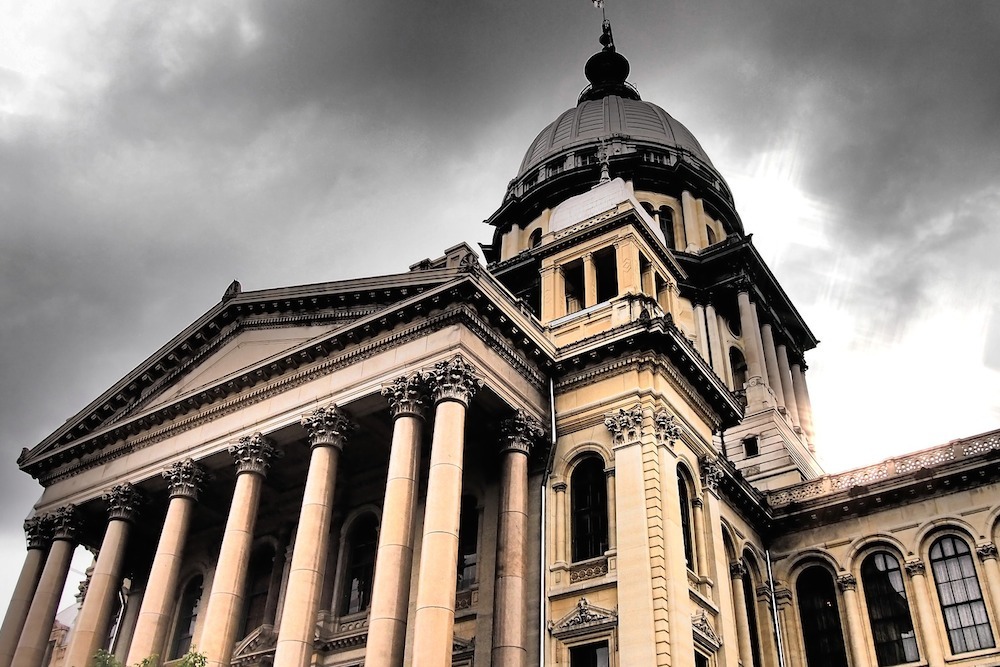 Through the House Republican Organization (HRO), the Republican machine in Springfield is dumping hundreds of thousands of dollars into primary campaigns of their handpicked candidates.
One of HRO's toughest, more expensive campaigns is in the 53rd District against Mt. Prospect's Katie Miller. The HRO's candidate there is 29-year-old Eddie Corrigan. HRO has given over $150,000 to his campaign just since late February, according to Illinois State Board of Elections records.
Republican Katie Miller, candidate for Illinois' 53rd District House seat
Corrigan lives with his father in Arlington Heights and has a colorful party history on full display on Facebook. The 39-year-old Miller is a registered nurse and married mother of three who pays nearly $10,000 a year in property taxes
In TV commercials and mailers, Corrigan's HRO-funded campaign -- just as with other HRO smears targeting those running against their handpicked candidates -- is saying that Miller is a Democrat at heart and has ties to Democratic House Speaker Michael Madigan. Miller, a self-described "across-the-board conservative," calls the ads "outright lies."
"I was carrying posters for Republican candidates ever since I was 4," Miler said. "I have never even met Madigan."
The Corrigan campaign has also criticized Miller for appealing her property taxes, describing the process as "shady."
Millions of homeowners in Cook County appeal their taxes each year, standard practice in a state with the highest property taxes in the nation.
Corrigan doesn't pay property taxes.
After the hit ads against Miler, the Liberty Principles PAC financed mailers containing Facebook photos that show Corrigan in full party mode: one shows his head back chugging from a beer bottle, and another shows his tongue out and beer can in hand during a St. Patrick's Day celebration; in others, he's making an obscene gesture.
A caption with the photos reads: "These are worth at least 1,000 words. But here are ten: We Have Enough Children In Springfield. Don't Send Any More."
Corrigan refers to himself as a conservative, but in a debate with Miller he waffled on the issues, especially social ones. Miller says she will fight for the rollback of the 34 percent income tax hike approved last summer, the repeal of the taxpayer-funded abortion law (HB 40) Gov. Bruce Rauner signed in September and the repeal of the statewide "sanctuary" bill the governor signed in August.
Other conservative primary candidates battling the HRO and their handpicked candidates include Marko Sukovic in the 59th District and Jillian Rose Bernas in the 56th District.
Want to get notified whenever we write about
House Republican Organization
?
Next time we write about House Republican Organization, we'll email you a link to the story. You may edit your settings or unsubscribe at any time.
Sign-up for Alerts
Organizations in this Story
More News