Most Cook County residents shaken up over beverage tax, poll shows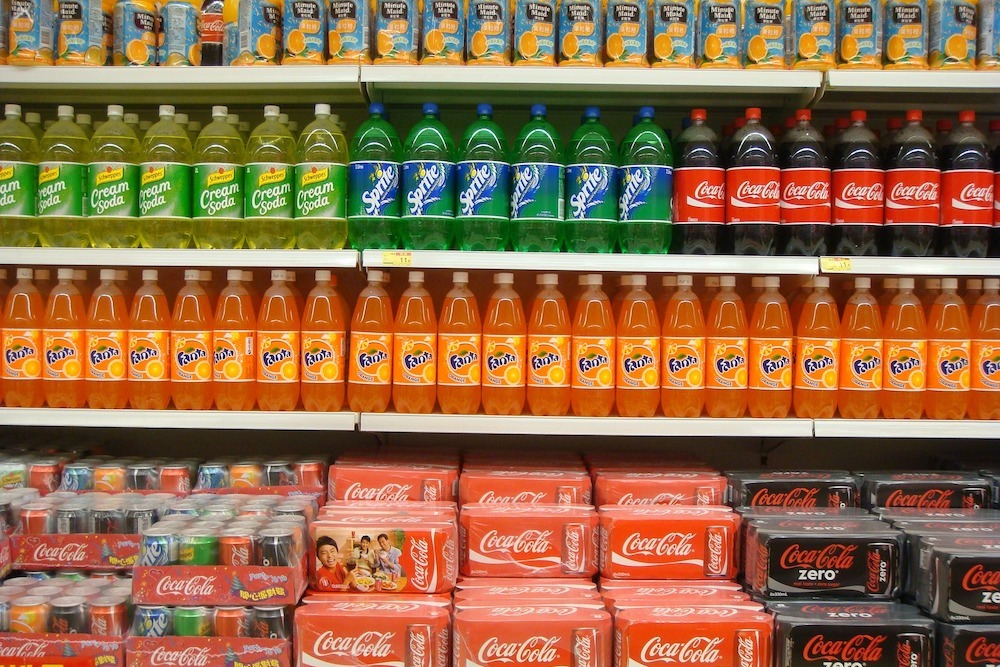 A large majority of Cook County residents are angry that many beverages are now costing them more, according to a study commissioned by the Illinois Manufacturers Association and published on the Illinois Policy Institute's website.
"87 percent of Cook County residents surveyed expressed disapproval for the new Cook County Sugary and Sweetened Beverages tax," the institute reported. "In the poll, 80 percent of respondents also expressed they believe the tax was a cash grab created primarily to raise money rather than improve public health."
Cook County Board President Toni Preckwinkle
The tax went into effect on Aug. 2 after a month-long delay caused by a temporary restraining order achieved by the Illinois Retail Merchants Association (IRMA), which had filed a lawsuit claiming the tax was unconstitutional. The lawsuit was eventually dismissed, allowing the tax to be implemented.
The institute reported that the new tax is on top of Chicago's 10.25 percent combined sales tax and 3 percent tax on non-alcoholic beverages. The addition makes soda in Chicago some of the most expensive in the nation, with a 12-pack of soda climbing from a $4 retail price to $5.97.
"Any nonalcoholic beverage that's either sugar- or artificially sweetened will be taxed, which means fountain drinks as well as bottled and canned beverages," the Chicago Tribune reported. "The tax will apply to soda and diet soda, ready-to-drink sweetened coffees and teas, sports and energy drinks, and juice products that aren't 100 percent fruit or vegetable juice, among other beverages."
The tax is not levied on 100 percent fruit or vegetable juice, infant formula or beverages for medical use, the article said.
At bars, drinks that are made with sweetened mixers will be taxed, but the Tribune reported that county officials said restaurants will not have to pass the added tax onto patrons if they offer free refills.
Cook County Board President Toni Preckwinkle shared her thoughts on the potential health benefits of the bill with the Chicago Tribune.
"We know we needed revenue, and property tax was off the table," Preckwinkle said. "We'd raised the sales tax. We decided to do something that would not only raise revenue, but would have a public health impact."
Ted Nelson, spokesman for the office of chief financial officer of Cook County, supported Preckwinkle's notion, according to the Tribune.
"(We) don't view this as a one-off public health benefit," he said. "As was the case with smoking, a long-term reduction in the consumption of sweetened beverages will have a positive effect on such health conditions as obesity, diabetes and heart disease."
According to Crain's Chicago Business, Frank Shuftan, spokesman for Preckwinkle, shrugged off the negative polling numbers as predctable.
"The reason behind the tax continues to be misrepresented," he said in an email. "The president clearly defined the need for a revenue source to plug a budget gap in FY 17, avoid layoffs in critical public health and public safety jobs and programs, and establish a three-year go-forward financial plan. We settled on a modest tax on sweetened ready-to-drink beverages because in addition to provide needed revenue, it would have a clear and undeniable public health benefit over the long term."
Want to get notified whenever we write about
Illinois Retail Merchants Association
?
Next time we write about Illinois Retail Merchants Association, we'll email you a link to the story. You may edit your settings or unsubscribe at any time.
Sign-up for Alerts
Organizations in this Story
Illinois Retail Merchants Association
More News