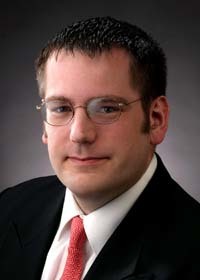 New Trier District 203 Assistant Superintendent Tim Hayes says he won't be organizing another "white privilege" seminar in 2018. | New Trier District 203
The district administrator who spearheaded New Trier High School's controversial, mandatory all-school "white privilege" seminar says he isn't planning to organize one next year.
"It was too much work and coordination," said Tim Hayes, New Trier District 203 assistant superintendent for student services, presenting a report on the seminar to New Trier's Board of Education during its April meeting.
Hayes said he instead will have students do an "extended homeroom activity" on Martin Luther King Day.
More than 950 students stayed home rather than attend the day of lectures by left-wing speakers, chosen to instruct them on their "white privilege" and inherent racism.
Hayes said "five percent" of students reported in a post-seminar survey that they didn't like the content and wanted different viewpoints. But only a quarter of students who attended filled out the survey.
A parents group asked Hayes and district superintendent Linda Yonke to provide opposing views, but their request was denied.
Hayes announcement came one month after board member John Myefski slammed supporters of the mandatory day for their boorish behavior at a February board meeting.
"There was a lot of hootin' and yellin' and screaming," Myefski said.
Myefski also criticized school board president Greg Robitaille for claiming the entire board was in support of the concept.
"As a board, we could have done a better job," Myefski said. "The board meeting wasn't handled well."
Attendees of the April meeting told North Cook News that the board "looked relieved" when Hayes broke the news.