Lasonde demands answers from Schakowsky over alleged 'bird-dogging' tactics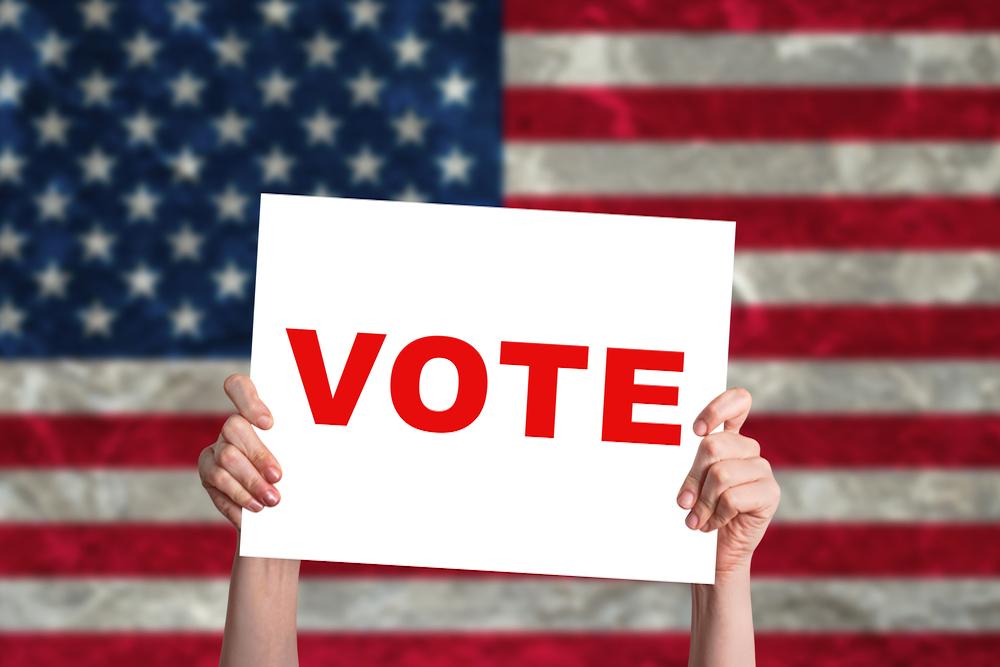 Tension has been rising between Democrats and Republican as a video released by James O'Keefe's Project Veritas allegedly revealed that the Hillary Clinton campaign and the Democratic National Committee (DNC) are involved in "bird-dogging" and other provocative tactics against Republicans to create anarchy.
Joan McCarthy Lasonde, Republican candidate for the 9th District U.S. House seat, found the video disturbing and appalling.
Contributed photo
"We are horrified of what has come out," Lasonde told North Cook News. "The video terrifies me. It reminds me of 'The Thirty' – Hitler's thugs and brownshirts and what they did in Germany."
The video alleges that the DNC consulted with Robert Creamer — a veteran Chicago activist, convicted felon and husband of Lasonde's opponent, U.S. Rep. Jan Schakowsky (R-Dist. 9) — to organize, film and publicize acts of provocation against the Republican base. In one of the clips in the video, Creamer said Clinton is well aware of his work and alleged that he held daily calls with the presidential candidate.
Lasonde said Schakowsky owes her constituents an explanation.
"The people who Schakowsky has been representing for the last quarter of the century – she has been a part of government for over 25 years – they deserve an explanation on how and why she allowed plans to be made by her husband that put the lives of so many innocent people in danger," Lasonde said.
O'Keefe's video, with its multiple edits, contained footage of one of Creamer's consultant, Scott Foval, detailing the tactics of bird-dogging. Foval allegedly said confrontations are planned in advance with particular individuals targeted to maximize the media exposure.
Lasonde said Schakowsky is a hypocrite, especially in light of a protest the she staged in March in Chicago against presidential nominee Donald Trump, Illinois Gov. Bruce Rauner, and U.S. Sen. Ted Cruz (R-TX). Schakowsky accused the three of being a gang of hate that incites racism and violence.
"Talk about the hypocrisy of Schakowsky promoting violence," Lasonde said. "The hypocrisy is her husband was the ring leader, and she was right there hiring people -- homeless people and mentally ill people -- to go out and incite violence at Trump rallies. I mean, it is unheard of. It is shocking. It is shocking that a government official would be involved in this."
O'Keefe's video allegedly revealed that Foval's group trains certain individuals to get themselves into antagonistic situations to be filmed. He purportedly explained that the operations are set to allow maximum deniability by the DNC and Clinton campaign.
Lasonde said her opponent has failed to perform the No. 1 responsibility in government.
"The number one responsibility of government is to keep their people safe," Lasonde said. "Security. Safety. That is the number one responsibility of government, and we should be leading by example. (Schakowsky) is a congresswoman, and instead, she is inciting violence. That is criminal. You can't incite violence."
Lasonde urged every citizen to watch O'Keefe's video and confront Schakowsky about her involvement over the alleged actions of her husband and his group.
"She is putting people's lives in danger," Lasonde said. "People are calling our office, and they are concerned that the group Schakowsky is associated with feels that they are above the law."
Lasonde said the actions of Schakowsky and the group with which she associated cannot be swept under the rug until after the election. Lasonde concluded that there should be an investigation on Schakowsky
"There should absolutely be an independent investigation," Lasonde said. "I'm not a career politician. I'm a concerned citizen, a working mom, and a foster parent. These politicians have been taking advantage of the people. Who do they think are paying their salaries? We the people. We the taxpayers. There is so much corruption. It is shocking."
Want to get notified whenever we write about
Joan McCarthy Lasonde for Congress
?
Next time we write about Joan McCarthy Lasonde for Congress, we'll email you a link to the story. You may edit your settings or unsubscribe at any time.
Sign-up for Alerts
Organizations in this Story
460 Winnetka Ave., Suite 1
Winnetka, IL - 60093
More News