Elgin Human Relations Commission reviews monthly reports at meeting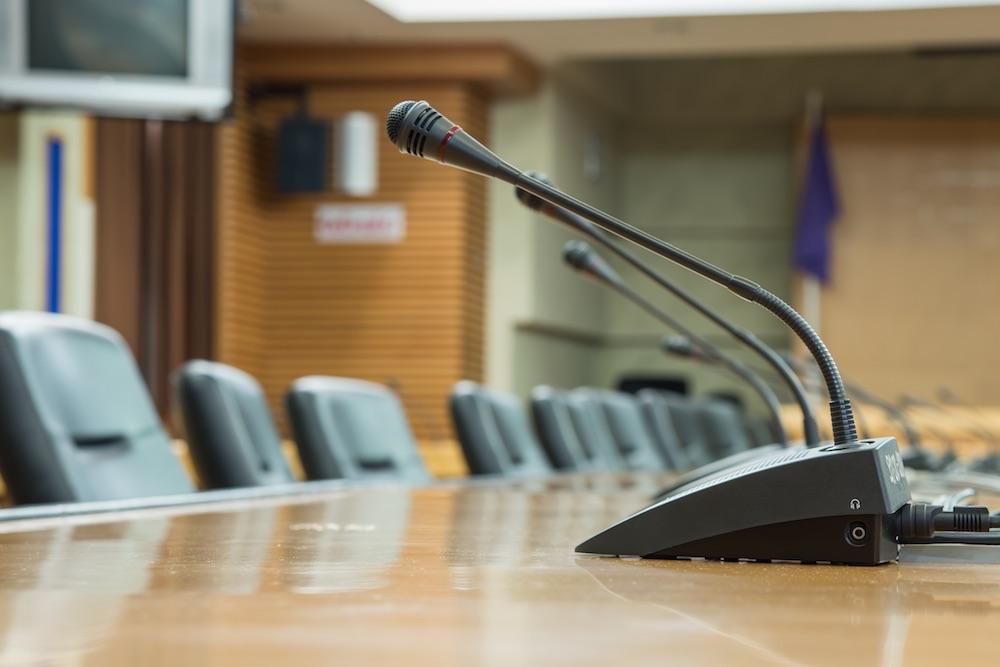 The City of Elgin Human Relations Commission met Tuesday, April 5.
The Elgin Human Relations Commission consists of up to seven members appointed by the City Council for three-year terms.
Here are the meeting minutes as provided by the Elgin Human Relations Commission:
Tuesday, April 5, 2016
6:30 p.m.
Second Floor Conference Room – South Tower
Present: Chair Bill Williamson, Commissioner Denise Habun, Commissioner Winfried Cooper, Commissioner
Elisa Lara, Vice Chair Rich Jacobs
Absent: Commissioner Aloun Khotisene, Deputy Chief Bill Wolf
Guests: Danielle Henson, Gail Borden Library, Denise Tracy, Coalition
1. Call to Order – the meeting was called to order at 6:38 p.m.
2. Approval of March 1, 2016 minutes
Commissioner Jacobs made a motion to approve the minutes, seconded by Commissioner Cooper.
Minutes were approved.
3. Monthly Reports
No reports.
Commission requested an update on the items under number 3 in the March monthly reports section.
Comissioner Habun made the motion to move new business before old business, seconded by Commissioner
Jacobs.
4. New Business
Community Partnership with GBPL
Danielle and Denise spoke on a film series that was produced by the Justice Department
regarding hate crimes in other communities. Danielle will have an opportunity to meet with
the director of the Not Our Town film series and she would like to come back and speak with
the Commission.
500 students attended the film on immigration at which Sandra Bland's sister spoke at the
event.
Tom Dart will be speaking on Prisons on Wednesday, April 6th at the Spartan Auditorium
Danielle indicated that if the various organizations would come together under one umbrella,
they could pool their resources together to utilize the same format and logo when presenting
programs. The Gail Borden Library is in the process of obtaining a $15,000 grant that could be
utilized to bring speakers to the community. This community has many talented individuals in
which to draw from as potential speakers.
The Commission liked the idea of having the different groups come together under one logo to
utilize each other's talents instead of each group promoting their own ideas.
Flyers were provided on the "Not in Our Town Film Series " – Not in Our Town Northern
California: When Hate Happens Here " to be held on Sunday, June 5th at 2:00 p.m. at the Gail
Borden Public Library.
Chair Williamson asked the Coalition to share information with the Commission on a monthly
basis.
? MLK Celebration
There will be a Dr. Martin Luther King, Jr. Remembrance & Unity Dinner to be held on
Saturday, April 30th at 6:00 at the Chicago Hilton and Towers Hotel with the topic of "Bridging
the Divide". Chair Williamson encouraged the Commissioners to attend if available.
Commissioner Jacobs made the motion to purchase a table of 10 at the discounted ticket price
of $30 for a total of $300. Motion carried.
The Lao community is sponsoring an event on April 30th at 7:00 p.m. to be held at Elgin
Community College. Commission agreed that it would be beneficial to have several
Commissioners support this event since Commissioner Khotisene is part of the group
sponsoring this event.
5. Old Business
? Diversity Committee
Chair Habun indicated that the whole committee met over a week ago and the following
decision was recommended surrounding the process of recruitment and hiring of new city
employees:
? Track diversity of applicant pool
? Diversity of first round of interviews
? Diversity of interview panel
? Diversity of hiring panel
? Final applicant candidates to be 50% minorities
? Benchmarks are being set to provide information back to Human Relations
Commission
Commissioner Williamson indicated that he will share information by email from SNAP
Consulting after diversity meetings.
6. Adjournment
There being no further business, Commissioner Cooper made a motion to adjourn, seconded by
Commissioner Lara. The meeting adjourned at 7:11 p.m.
Respectfully submitted,
Sandra Taylor
Want to get notified whenever we write about any of these organizations ?
Next time we write about any of these organizations, we'll email you a link to the story. You may edit your settings or unsubscribe at any time.
Sign-up for Alerts
Organizations in this Story
City of Elgin • City of Elgin Human Relations Commission
More News