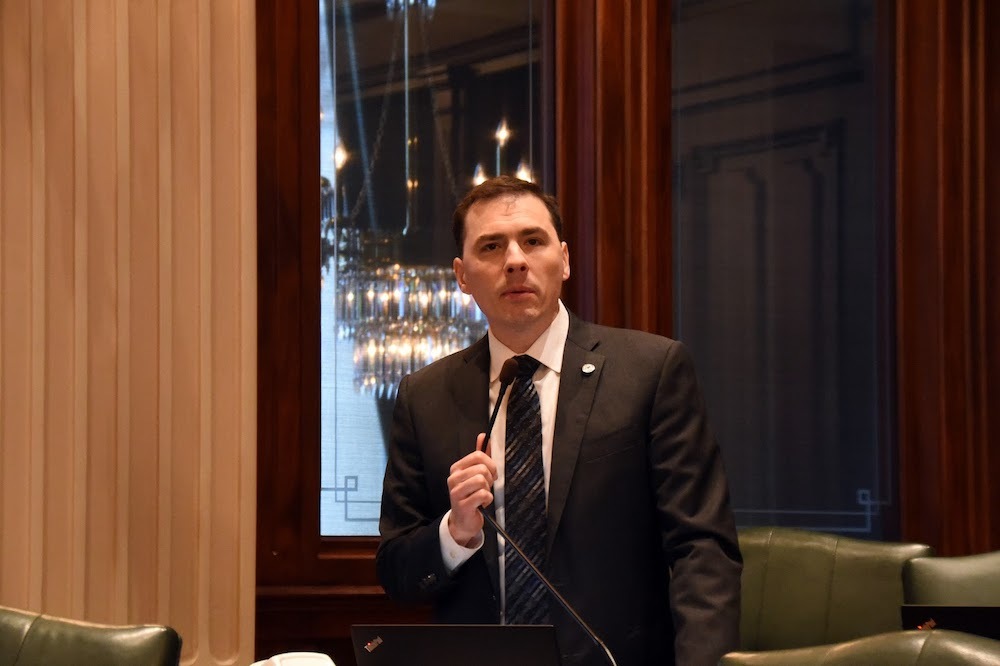 Illinois state Rep. Tom Morrison (R-Palatine)
If Illinois state Rep. Tom Morrison (R-Palatine) had his way, voters would spend more time getting to better understand the people they elect to represent them.
"People need to do their homework, see who the candidates are for their character," Morrison told the North Cook News. "They need to know, are they pushing positions for their own self-interest or for the good of the people? Politics can be cutthroat and I'm hoping voters can start to cut through some of the outrageous attacks and look at what the policy positions are."
Morrison points to the Republican primary race between Jeanne Ives and former Lt. Governor Evelyn Sanguinetti in the 6th Congressional District as the latest example of just how 'cutthroat' things can get. Ives has accused the Sanguinetti campaign of bankrolling and promoting a so-called "push poll" to paint her in a false and unflattering light, including the claim that she rates as longtime Democratic House Speaker Mike Madigan's "favorite Republican."

Sixth Congressional District candidate Jeanne Ives (R-Wheaton)
Push polls are defined as ones where negative information is provided about the candidate not favored by the group paying for the survey, just before the person being surveyed is asked which candidate they prefer. Sparking Ives' contempt all the more is her claim that this is not the first time she's been prey to such tactics and not the first time that Sanguinetti has been right in the middle of all the drama.
During her run in the 2018 primary against then-Republican Gov. Bruce Rauner, where Sanguinetti was on the ticket as Lt. Governor, Ives contends Rauner also resorted to such tactics.
"It's always been that way," Morrison said. "[Voters' decisions have] to be about policy."
Reports are that the Ives' poll included at least three push-poll questions directly comparing the two candidates with such assertions as Sanguinetti "spent 10 years fighting Mike Madigan" while Ives is his "favorite Republican" among them. The poll also made mention of Sanguinetti's background as a first-generation American whose family fled Castro's Cuba and how she "opposes AOC (Sen. Alexandria Ocasio Cortez) and the Squad."