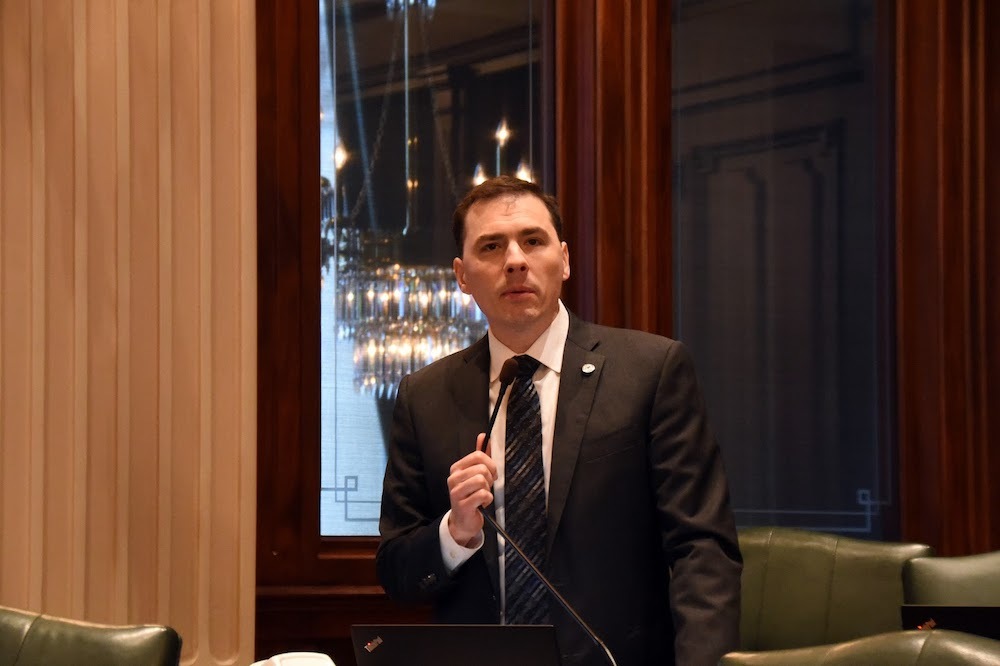 Rep. Tom Morrison
District 54 state Rep. Tom Morrison (R-Palatine) fears what a recent mock assassination of President Donald Trump at a political fundraiser for state Sen. Martin Sandoval (D-Chicago) could mean for the country at large.
"There is a great amount of vitriol and we're not going to be able to work together to solve our problems if we allow individuals to make light of assassinations and the like," he told North Cook News. "Any person in an elected position or leadership role needs to tone down that kind of behavior and rhetoric, not amp it up."
Several media outlets have reported at an April 16 MAS Havana Nights Golf Clasico outing fundraiser for Sandoval in Winfield, a man posed with a fake rifle pointed at a person in a costume of President Donald Trump wearing traditional Mexican clothing and a photo was later posted to social media.
"It's just appalling," Morrison added. "It would have been rightfully condemned if anyone had done that kind of stunt against President Obama or any other Democratic president, and it's just as unconscionable to stage it against a Republican president."
While Sandoval has issued a public apology, the Illinois Republican Party has called for his resignation and several GOP leaders have demanded that other top Democrats step forward to disavow the act.
Soon after the incident, Gov. J.B. Pritzker released a statement where he reflected "as our nation grapples with the epidemic of gun violence, purposely pointing a fake gun at anyone is insensitive and wrong. I condemn actions like the ones displayed in the pictures because they lack the civility our politics demands."
Sandoval, who has represented District 11 for most of his 16 years in Springfield and has run unopposed in each of the last four elections, is back on the ballot in 2021.