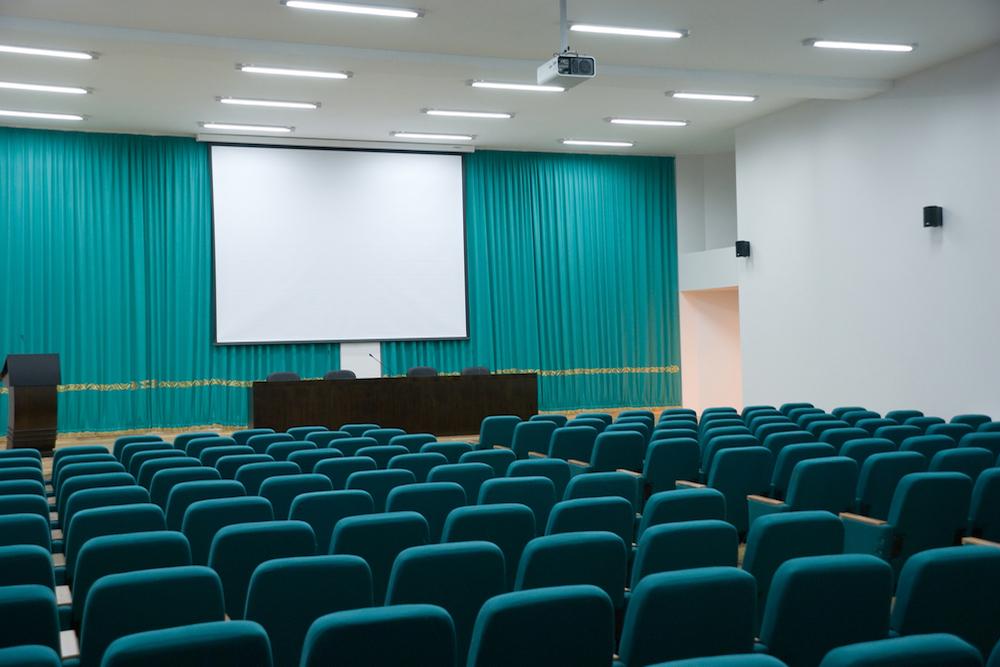 Village of Northbrook Committee of the Whole met June 11.
Here is the minutes provided by the committee:
1. ROLL CALL
| | | |
| --- | --- | --- |
| Attendee Name | Title | Status |
| Sandra Frum | Village President | Present |
| Kathryn Ciesla | Trustee | Present |
| Bob Israel | Trustee | Present |
| Muriel Collison | Trustee | Present |
| Jason Han | Trustee | Present |
| Heather Ross | Trustee | Present |
| Johannah Hebl | Trustee | Present |
2. MINUTES APPROVAL
3. PUBLIC COMMENT TIME
None.
4. DISCUSSION
A. Review of New Proposed Liquor License Classes
A. ATTACHMENTS:
NB Summary of Four New Liquor License Classes N O P Q (June 2019) New President Frum asked the Committee to listen to a report from Village Clerk Debbie Ford and Village Attorney Barb Adams addressing additional liquor licenses for the Village. President Frum suggested that the year licensing cycle be from October 1 through September 30 of the following year. Village Clerk Ford stated that she looked at liquor license structures used by other villages. Clerk Ford stated that at tonight's meeting four new liquor license classes were being presented for discussion.
 Sip and Shop Tasting Events (Class N)
 Limited Beer and Wine Service at Certain Retail Establishments (Class O)
 Craft Distillery/Craft Brewery (Class P)
 Special Events (Replaces Temporary Liquor Licenses) (Class Q)
Class N
Class N is for Sip and Shop Tasting Events for not-for-profits. Businesses may be included as part of the event, but the license has to be held by a not-for-profit community organization, unit of local government or school district. Beer, wine and spirits are included. Trustee Ciesla questioned the heading "Who May Hold License". Sip and Shop is for events hosted by the Chamber, Merchants' Association, Friday Night Flights or any other organization. An individual business would not hold License N. It was suggested that the licensee provide a certificate of insurance naming the Village of Northbrook as an additional insurer. Village Clerk Ford stated that this is a requirement for all liquor licenses.
Trustee Ciesla questioned the impact on Northbrook Days with regard to the beer area. Village Clerk Ford explained Northbrook Days currently uses a temporary permit. That license would now be a Special Event with the same security requirements. President Frum reviews each request separately with regard to needs and standards. A requirement could be added with regard to crowd containment and crowd control. Trustee Israel requested clarification on the size and amount of quantity served at a Sip and Shop. Attorney Adams stated that there are State standards for free tastings. Free sample sizes must follow the guidelines, distilled spirits of 1⁄4 oz., wine 1 oz., and beer 2 oz. The State rules for a charge are, a reasonable entrance fee in relation to the amount of liquor or alcohol available. Trustee Israel asked if there was a punch card that goes along with a charge. The answer is that the Village can set any limit it wants on the size of the pour.
Trustee Collision questioned the food requirement. A host is required to have food. This can be studied case by case. A menu may be posted at an event. The sizes of the pour could be printed on the menu.
It was decided that one member of each serving location must have a Basset trained person on site at each event. Village Clerk Ford will take the four hour Basset Training online before the next meeting and report back.
Class O
Class O has limited bar and wine service for certain retail establishments i.e., a jewelry store where individuals want to celebrate a purchase. Class O excludes car dealerships/massage parlors. The initial application fee is $1,000. The size of the serving is limited. Some of these events tend to happen after hours. Trustee Hebl questioned what happens if the store is not approved to operate after hours. Trustee Collison questioned the high application fee, that it could be cost prohibitive. It was discussed that a Special Permit, which is less expensive, could be requested for certain events, in place of a Class O permit.
Class P
Class P is for craft/distillery brewery combined. Class P is based on the Lake Zurich class. Trustee Collison questioned the location of a vendor near a house of worship or school. President Frum stated that there is a reference in the Municipal Code. It depends on which entity was on site first. Menus must be present for Class P but food does not have to be prepared on site.
Class N includes Beer and craft spirits but not wine. Attorney Adams stated that the requirements for brewers and craft distillers are different. Quantities are based on the current version of the state law. Almighty Spirits Distiller would fall under this category.
Class Q
Class Q is for special events. Currently the Village uses temporary liquor licenses for not-for- profits for major fund raising events. Basset Training Class Q is for profit. Class Q-1 is for not-for- profit. Under State law, Basset Training is not required for not-for-profit special events.
Attorney Adams will prepare the ordinances for the June 25th agenda. The next chapter in the municipal code for review will feature a discussion on alcohol and how to simplify the code.
Trustee Ciesla questioned what would happen if, at an event, a distributor wanted to sell retail, and package sales. She asked if that would be considered a secondary license. She stated that some restaurants sell bottles of wine to go. It needs to be sorted out who is the primary and who is the secondary.
Brian Lee questioned the difference in BYOB to a business that offers painting on canvass and BYOB to a Northbrook restaurant. The code currently allows an individual to BYOB to a restaurant and pay a corking fee. Basset is required. It is proposed that Class O allow an individual to bring their own bottle of wine to a paint-on-canvass type of venue but that there be a fee associated with it. The retailer would have to be Basset trained.
5. REMARKS FOR THE GOOD OF THE ORDER
The First Friday Night Flight will take place on September 6, 2019.
6. CLOSED SESSION
None.
7. ADJOURN
http://northbrookil.iqm2.com/Citizens/FileOpen.aspx?Type=15&ID=1425&Inline=True