Illinois state Rep. Tom Morrison (R-Palatine) grows philosophical in voicing his opposition to the proposed repeal of the parental notification aspect of Illinois abortion law.
"It involves life and death," Morrison told North Cook News. "It involves physical, mental and emotional health. The law recognizes that these minors aren't able to make these life-altering decisions on their own and that's why we require parental consent on taking medicines, why we prohibit minors from getting tattoos or ear piercings. Minors can't even go to a tanning salon in the state of Illinois, and yet we're going to allow them to get an abortion without parents being notified."
Legislation now being floated in Springfield would eliminate the law requiring a minor to inform her parents at least 48 hours in advance of having an abortion performed, with stiff penalties for doctors who fail to comply. The proposed law change comes on the heels of the passage of the Reproductive Health Act just signed into law by Gov. J.B. Pritzker that establishes abortion as a "fundamental right" for women in the state.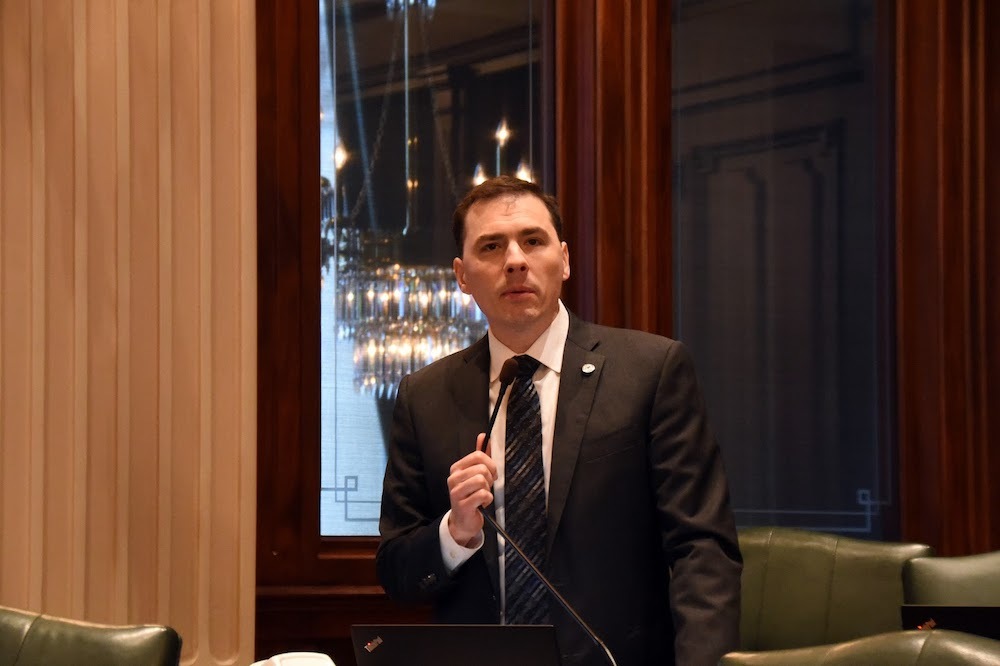 Illinois state Rep. Tom Morrison (R-Palatine)
Morrison said there's a simple explanation for what he deems as the radical abortion legislation now sweeping the state.
"I think they're just out of touch with the sensibilities of parents and most Illinois residents," he said of certain lawmakers. "You hear the proponents say this is about bodily autonomy. They say individuals should have bodily autonomy, but all those other laws I cited are about bodily autonomy and there still are rules for minors."
Currently, at least 15 states, including neighboring Iowa, have laws that require parental notice prior to a minor being able to have an abortion.